Cheap Eats in Sydney
Short on cash? No problem. There are plenty of places to eat well for less for in Sydney. Find tasty takeaway, cult favourite sandwiches, hawker style markets, budget burgers, freshly shucked oysters and even fine dining at a discount. Whatever your budget, you can eat like a king in the Harbour City.
Newtown and neighbouring Enmore are great places to hunt down a bargain meal, thanks to the large numbers of students in the area from the nearby University of Sydney. Choose from a huge range of Thai, Indian and Vietnamese restaurants, or head for Cairo Takeaway and Emma's Snack Bar for great Middle Eastern food.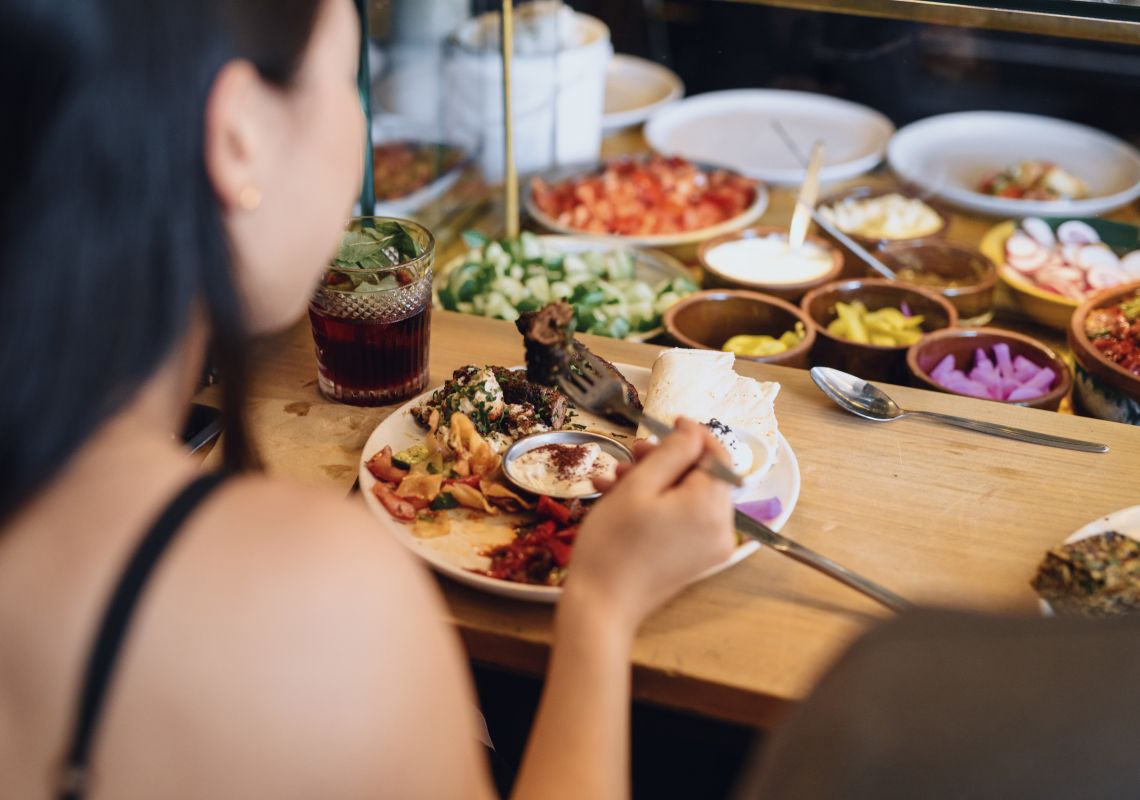 Chinatown is packed with restaurants and food courts serving cheap, delicious Asian cuisine. Visit on Friday to try street food from the vibrant Night Markets. The hawker-style market Spice Alley in Chippendale has noodles, dumplings, roti and lots more. You can put together a tasty meal for less than $15.
Get the perfect lunch for a little more than $5 – a crunchy, spicy, pickley banh mi. You can find this classic Vietnamese sandwich (made from pork, salad, chilli and fresh herbs on a crunchy white roll) at most suburban bakeries around the city. For one of the best, try Marrickville Pork Roll, with stores in Marrickville and Darling Square.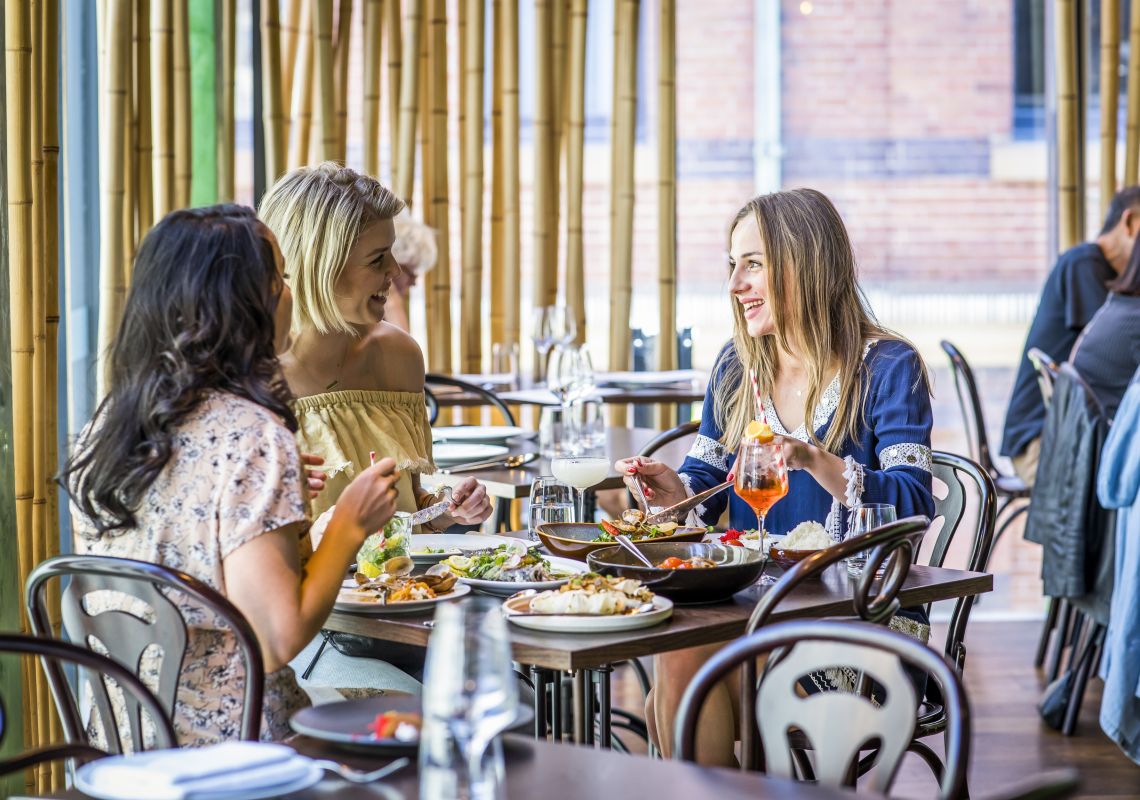 Hungry for a burger? Acclaimed chef Neil Perry's Burger Project chain uses only high-quality grass-fed Tasmanian beef, but you can still get a cheeseburger, chips and a drink for less than $20. You'll find more great burgers on a budget at Parlour Burger in the city, Out of the Blue in Clovelly and BL Burgers in Darlinghurst.
Get your seafood fix at oyster happy hour. At Cosmopolitan Double Bay, they serve up freshly shucked oysters for just $2 every weekday between 5pm and 7pm. They're just $1.50 each from Wednesday to Saturday at Black Bottle or $2.50 each at Riley Street Garage during happy hour from Wednesday to Friday. You'll find $1.50 oysters at The Morrison on Wednesday, $1.50 oysters at Grain Bar on Thursday and $2 oysters at Maybe Sammy on Saturday.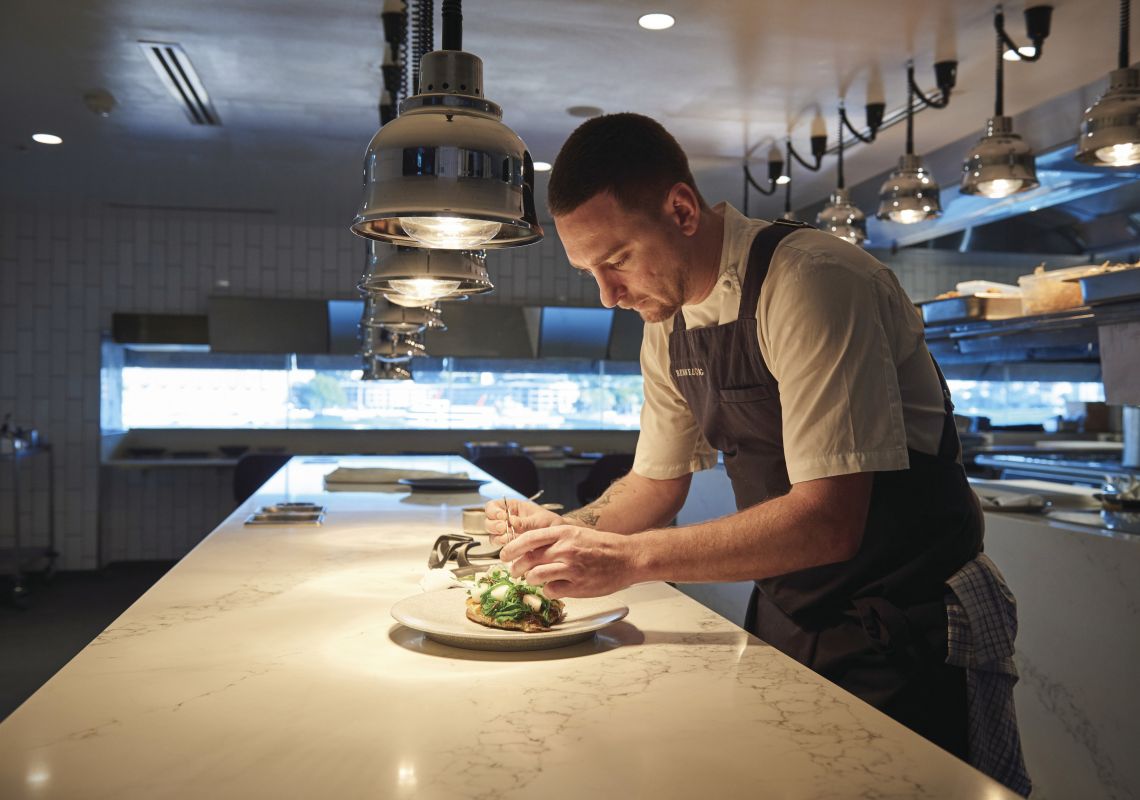 If you plan carefully, it's even possible to dine at Sydney's top restaurants on a budget. Have a wagyu beef burger and a glass of wine for lunch at Rockpool for just $25. Weekday lunch at glass brasserie is a very reasonable $29. Sit at the bar at Bennelong and try the chef's tasting menu for $70 or try the a la carte bar menu at Momofuku Seiobo.