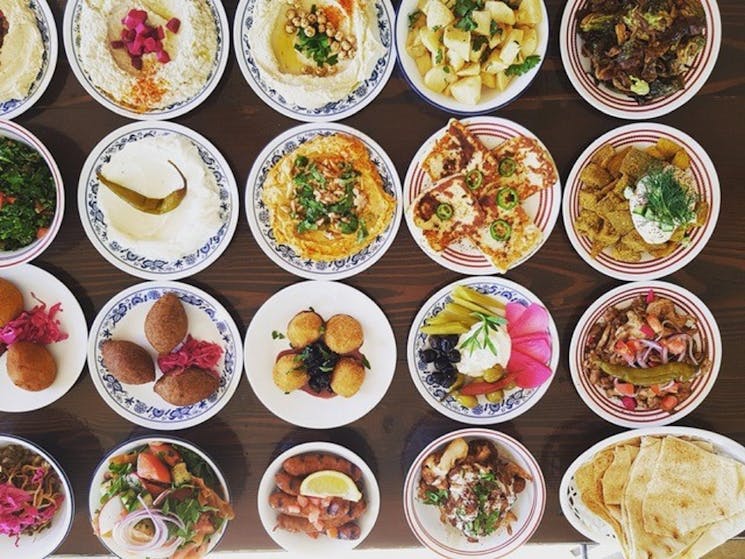 Emma's Snack Bar
Overview
Emma's Snack Bar is a Lebanese restaurant located in the vibrant and eclectic suburb of Enmore. Steeped in history, the family-owned restaurant started in 2000, and has been serving the community for…
Emma's Snack Bar is a Lebanese restaurant located in the vibrant and eclectic suburb of Enmore. Steeped in history, the family-owned restaurant started in 2000, and has been serving the community for over 21 years. The food is freshly made on the premises with love using family recipes.
Owner Anthony Sofy, has taken the 50-year-old business from a local corner shop to the family Lebanese restaurant as it stands now. He has worked in the hospitality industry for over 30 years and is passionate about preparing tasty quality dishes that pack a punch and keep you coming back for more.
The Moorish chicken marinated in a secret spice mix is a must and involves a three-part cooking process finished by wrapping the spiced chicken in Lebanese bread and chargrilling it. The dips are made from scratch and the addictive garlic dip is the basis of most of their delicious sauces. A warm comforting k'nefe is Emma's own recipe of custard semolina baked and drizzled in an orange blossom syrup.
The restaurant has a bustling energetic 80s vibe with mixed tape playlists. And the team is keen to treat guests with the well-known welcoming Lebanese hospitality. A great venue for parties and events with enough food on the banquet to satisfy the hungriest patron.
Read more
Read less
Disabled access available, contact operator for details.