Paddington
People associate Paddington with Oxford Street, but there's just as much to discover in the little backstreets that reveal their secrets to those who like exploring. There's everything from designer boutiques to sophisticated galleries and beautifully restored heritage pubs in this inner Sydney neighbourhood where style meets taste.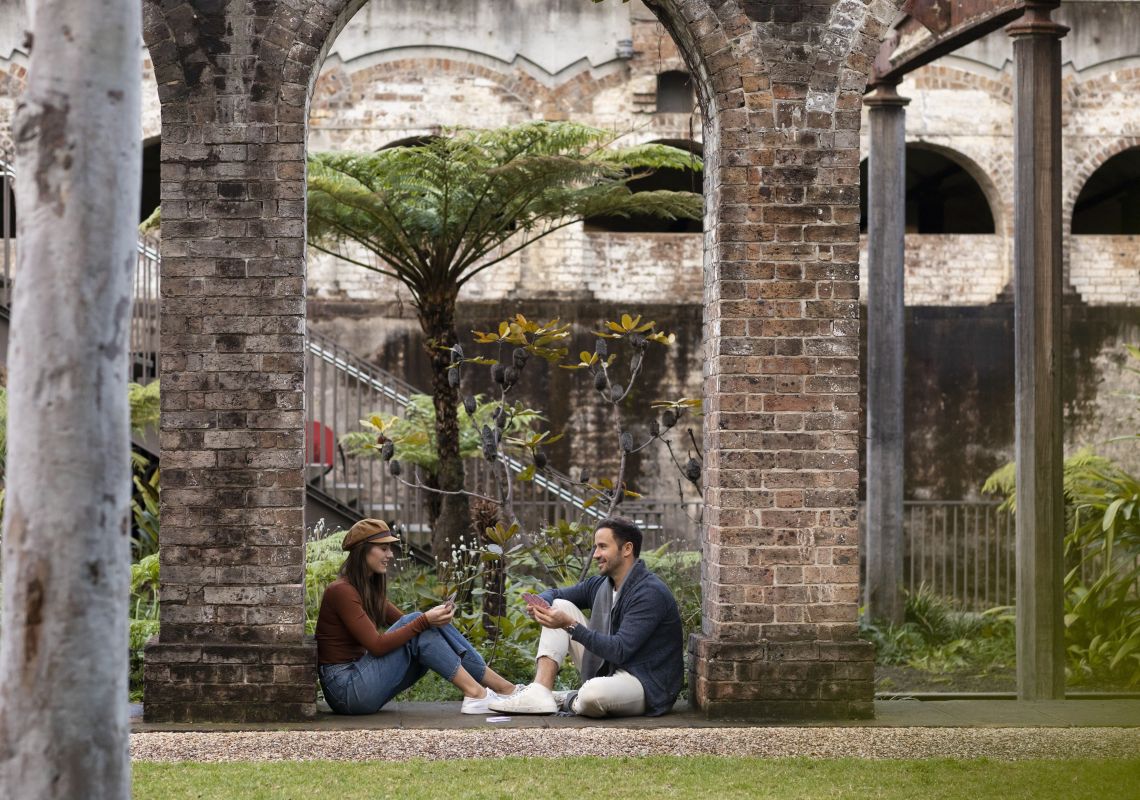 Things to do
With its rows upon rows of lovingly renovated terrace houses, there's no denying Paddington is a pretty suburb. If you can, try and visit in October to November when the jacarandas bloom and the streets are covered in lovely little lilac flowers. Paddington Reservoir, a heritage listed public park, is another pretty part of the area.
Oxford Street is the main artery, home to stylish boutiques, great pubs, delightful cafes and colonial-era buildings. Opposite the historic Victoria Barracks – convicts built the sandstone Main Barracks from 1841 to 1846 – is fashion hub The Intersection, on the corner of Oxford Street and Glenmore Road, home to leading Australian designer brands.
For fledgling designers, Paddington Markets is the place to start out. Stroll east along Oxford Street to get to the courtyard of Paddington Uniting Church. Savvy shoppers flock to this Saturday market, launched in 1973, that helped launch Dinosaur Designs and fashion luminaries such as Sass & Bide and Zimmermann.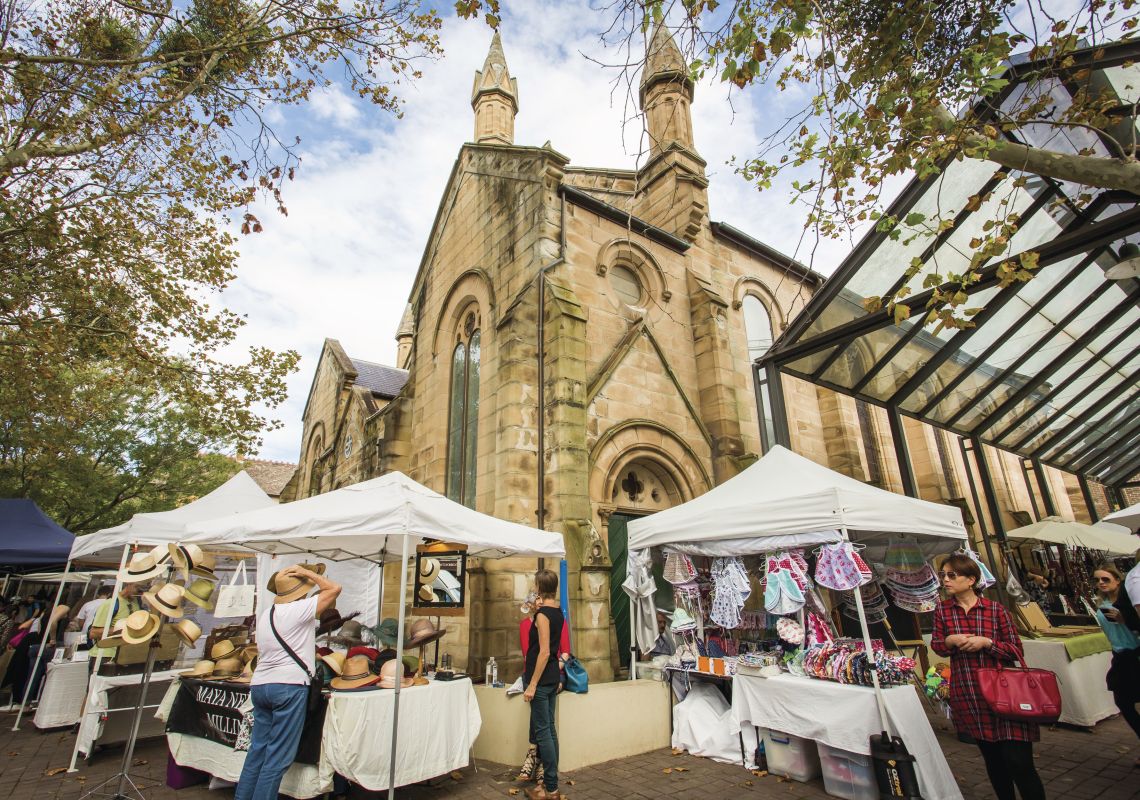 Further along Oxford Street is the Chauvel Cinema. Discover its eclectic mix of movies plus old world charm thanks to its position in the heritage-listed Paddington Town Hall, built in 1891. The famous Sydney Cricket Ground is a short walk south from the Town Hall, follow Oatley Road down to Moore Park Road.
William Street, off Oxford Street, is a little laneway with big attractions. It's home to an eclectic range of boutiques in lovely 19th century terrace houses, including the elegant designs in Sonya Hopkins and fine hats at Neil Grigg Millinery. Indulge your sweet tooth at Just William Chocolates and queue to get into popular wine bar 10 William Street.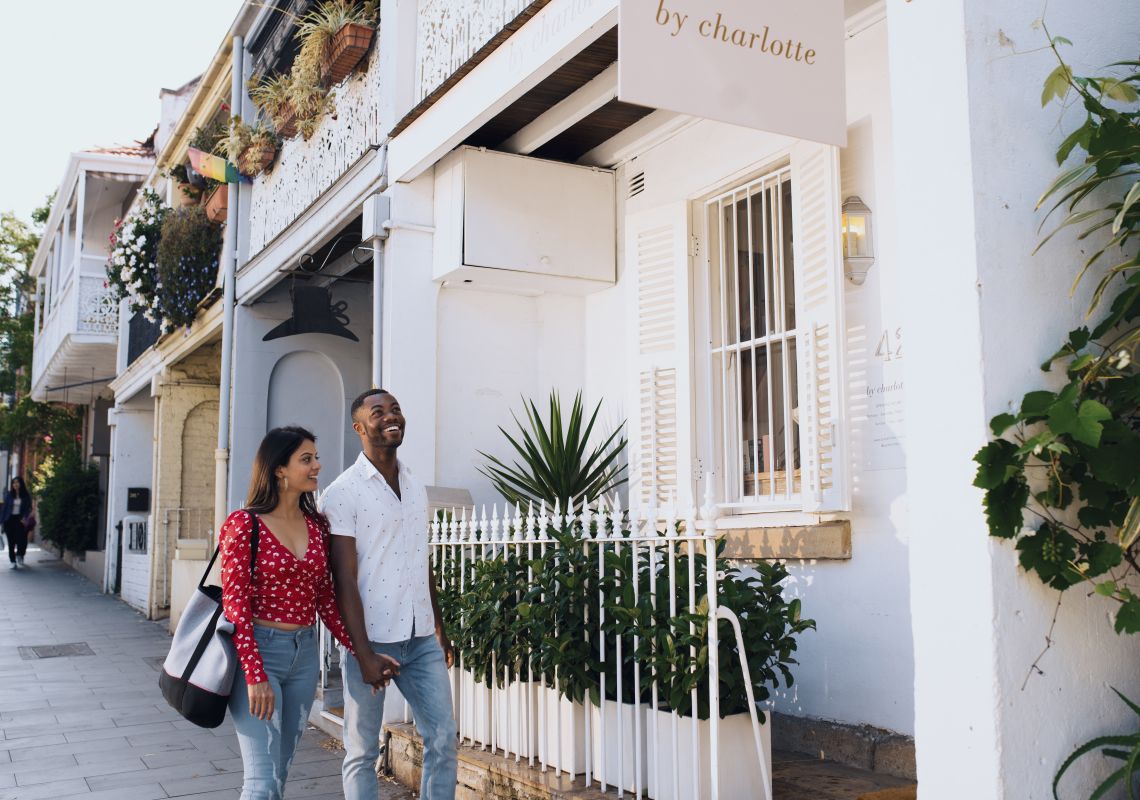 Tucked into Paddington's backstreets is the charming Five Ways, a short stroll away, where city vistas await from the Royal Hotel's rooftop. Other leafy laneways will reveal some of Sydney's best art galleries, including Global Gallery and the Sherman Contemporary Art Foundation.
Neighbouring Woollahra, especially along Queen Street, is dotted with more upscale boutiques, provedores, cafes and restaurants. Pop into the Olsen Irwin Gallery, visit the Bulgari of butchers, Victor Churchill, and enjoy dinner at the famed Bistro Moncur in the art deco Woollahra Hotel.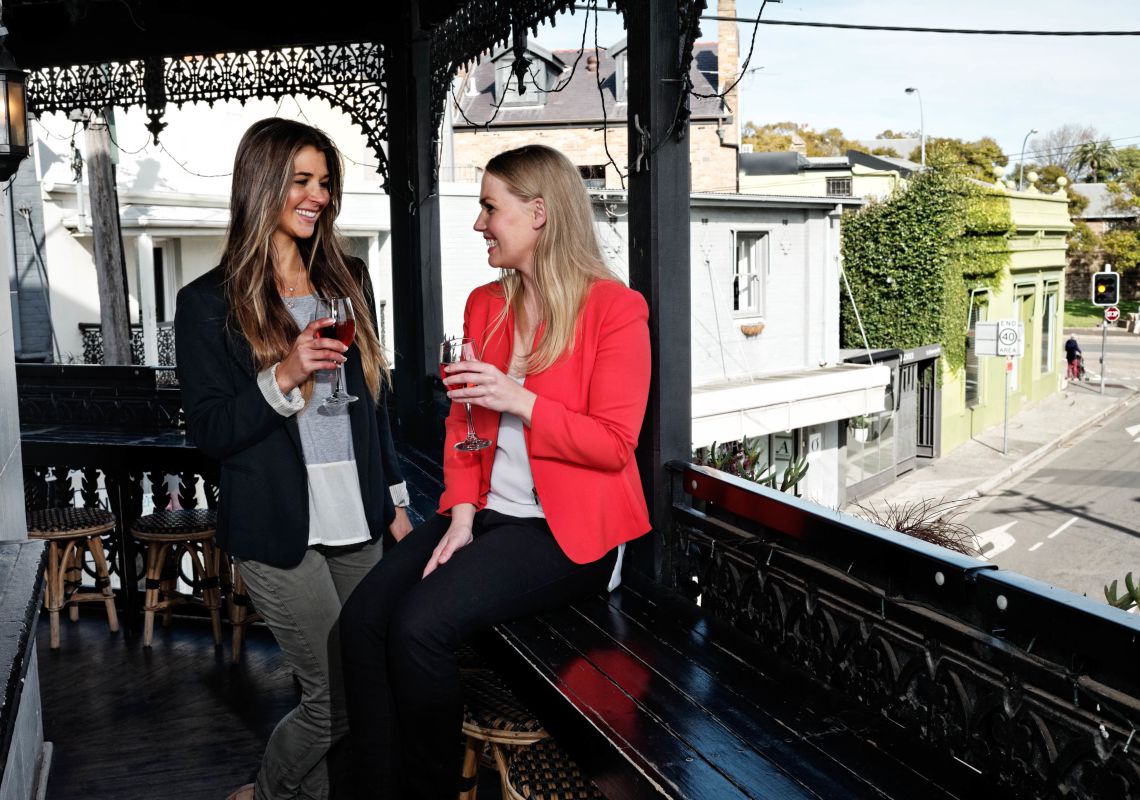 Eat and drink
There's no doubting Paddington's colonial influence, not just in the architecture but in the proliferation of British-style corner pubs dotted amongst the backstreets. You're spoilt for choice; you've got The London, The Village Inn, The Grand National, The Royal, The Lord Dudley, The Bellevue and the Four In Hand.
There's a delicious range of restaurants and cafes in the area. Get your caffeine fix at Morris Café, Paddington Alimentari or Barbetta. Buon Riccordo is a fine dining Italian restaurant that's been going strong for over 30 years and Saint Peter is an award-winning sustainable seafood restaurant serving up food that is setting a new benchmark.
Search For Things to Do and Places to Stay