Alexandria and Rosebery
These inner Sydney  suburbs boast an eclectic mix of revitalised warehouses and charming terrace houses, which point to the gentrification of neighbourhoods close to the city centre. The former warehouse spaces have been transformed into sprawling cafes, urban breweries and food precincts which offer something for everyone.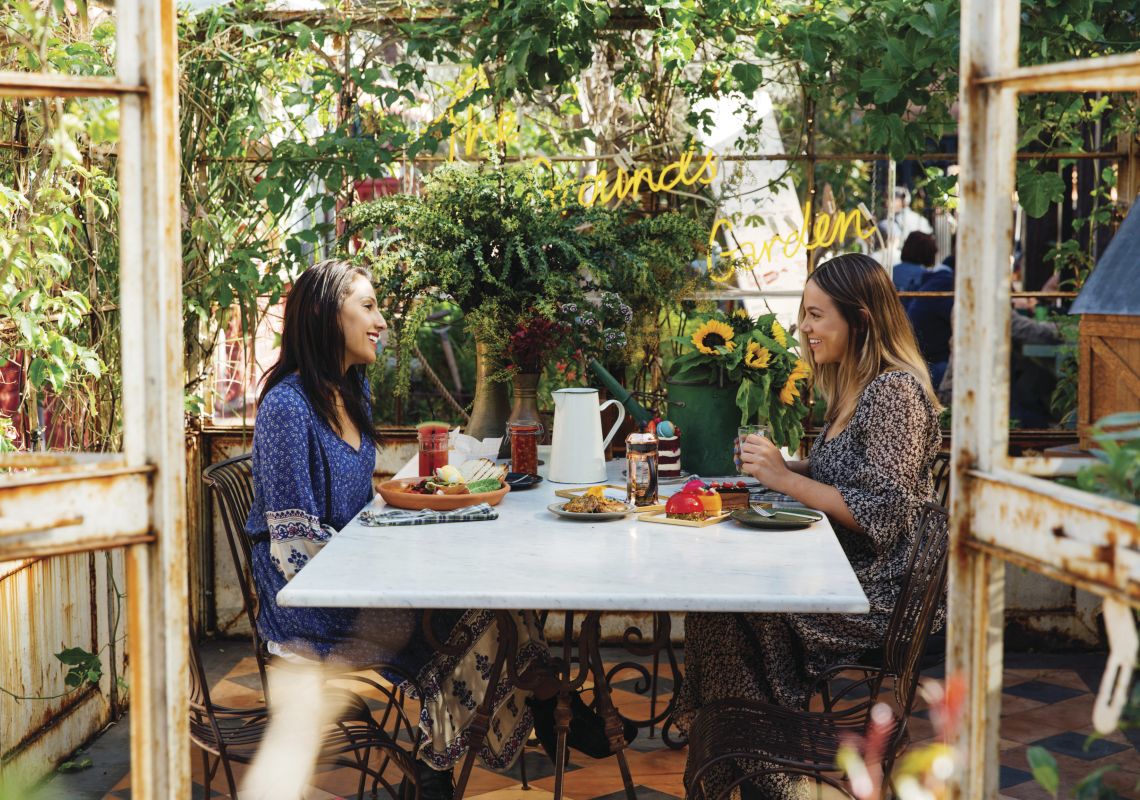 Things to do
Kids and the young at heart looking for a thrill will flock to the Jet Flight Simulator for a taste of what it's like to be a fighter pilot taking control of an F/A-18 Super Hornet. More lo-fi, but just as thrilling is Sky Zone an indoor climbing and trampoline park which will get your heart rate up.
The innovative Green Square Library is worth a visit to see how urban design can reenergise a neighbourhood. It serves the newly-created community that has moved into surrounding apartment blocks and is about more than just books. There's a subterranean garden and open-air amphitheatre plus you can hire the music room which comes with a baby grand piano.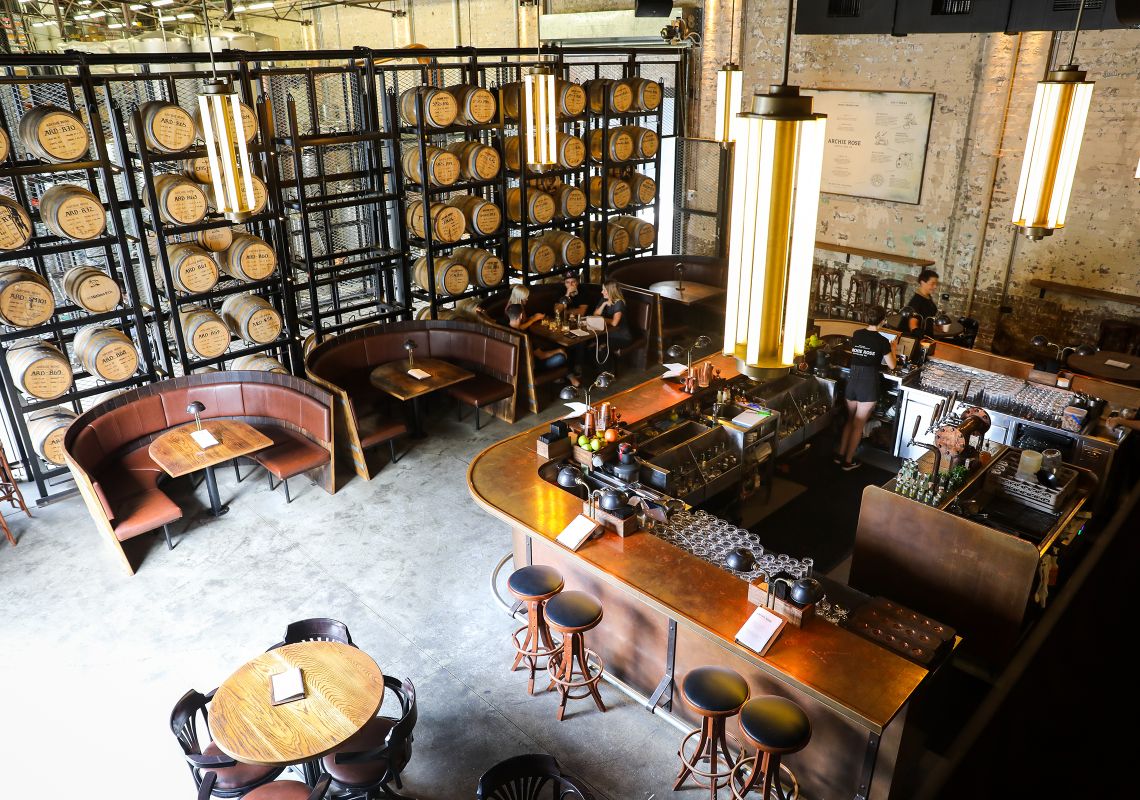 Eat and drink
The Cannery Rosebery is a rejuvenated heritage warehouse and contains all manner of gourmet delights and interior design boutiques. Treat your senses at Saporium or Three Blue Ducks, browse design shops, and discover how spirits are crafted on a tour of Archie Rose Distillery, an independent gin distillery with a cool bar.
Head to Fountain St where a converted warehouse is now a bustling foodie hub. Clean eating fans will head straight to Bread & Circus, for steaming bowls of Vietnamese pho Nguyen Brothers has you covered and get your dumpling fix at Chinese North Dumpling Noodle House.  Just across the road is Sushi Jones for Japanese cuisine.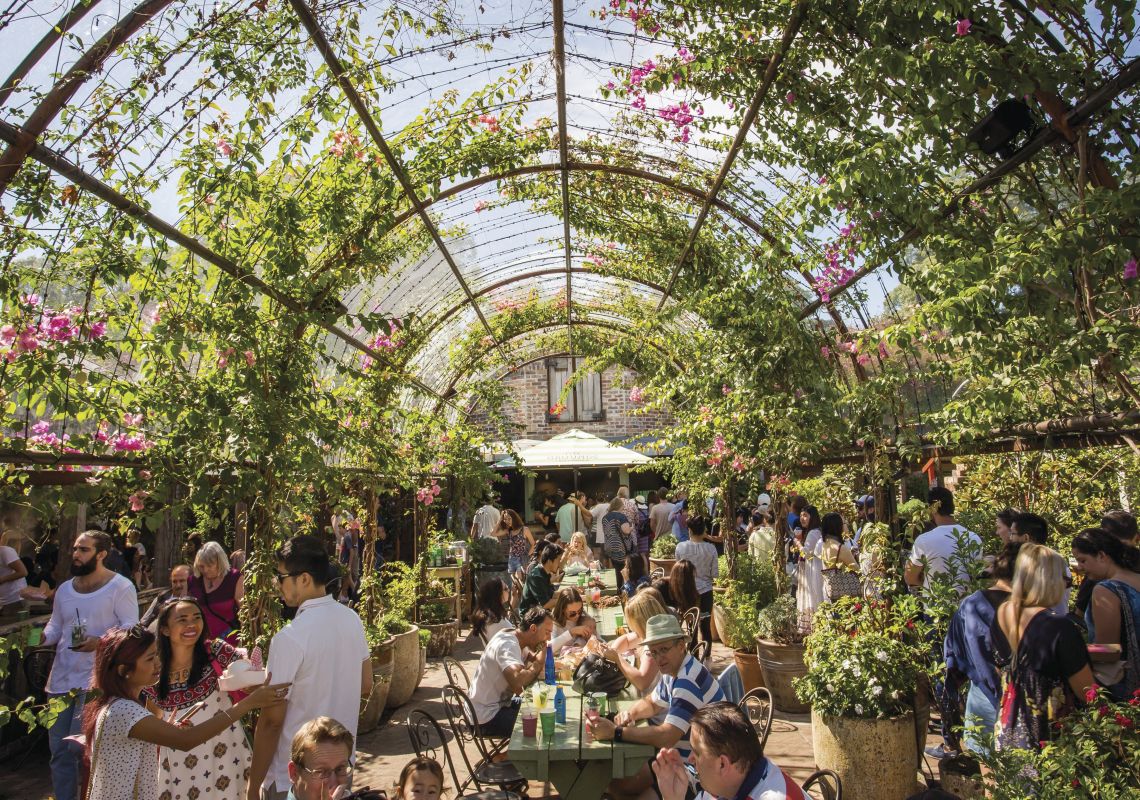 The Grounds of Alexandria is more than just a café; there's a beautiful kitchen garden and a small population of farm animals in residence plus it bakes its own bread and roasts coffee in-house. You're spoilt for choice when it comes to coffee here, some of the best is served up at Mecca Coffee on Bourke St and Gypsy Espresso has a sleek space on Mitchell Road plus plenty more great restaurants and cafes in the area.
Getting there 
Getting to these lovely neighbourhoods is easy by public transport. You can take a train from Town Hall in the city centre and alight at Green Square or Mascot Station or catch one of many busses.