Darlinghurst
Darlinghurst is a bustling inner city hub that has all your entertainment needs sorted. Whether you want to sip cocktails in a cool speakeasy, be seen at a fabulous restaurant with all the cool people, catch a play, browse boutiques or go clubbing then this is the place to be.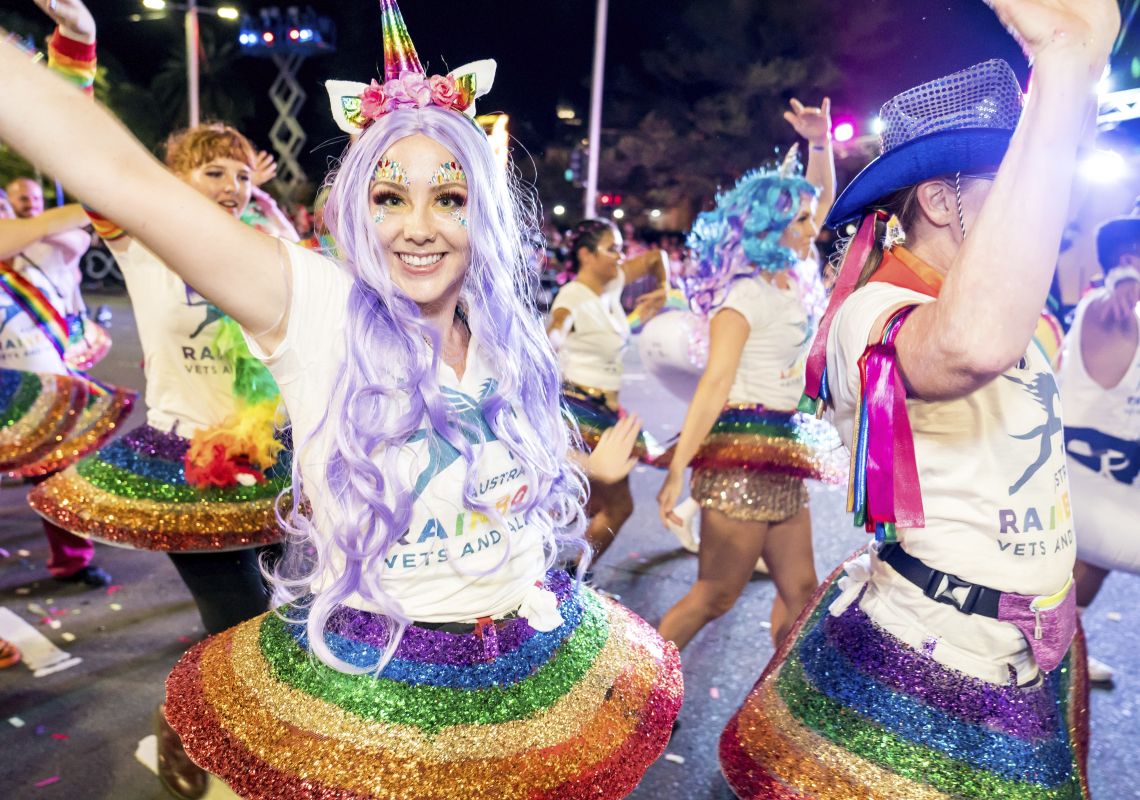 Things to do
The world-famous Sydney Gay and Lesbian Mardi Gras parade is held every February or March on Oxford Street. Since beginning as a civil rights march in 1978, Mardi Gras has become one of Sydney's biggest and brightest events. Glittering Oxford Street is also home to Sydney's premiere gay clubs, including Arq and Stonewall.  
Whatever your persuasion, you'll find Oxford Street makes for a great night out.  Slide Lounge puts on alluring cabaret performances and Oxford Art Factory is known as an edgy live music venue music while the Burdekin Hotel puts on everything from trance to hip hop nights.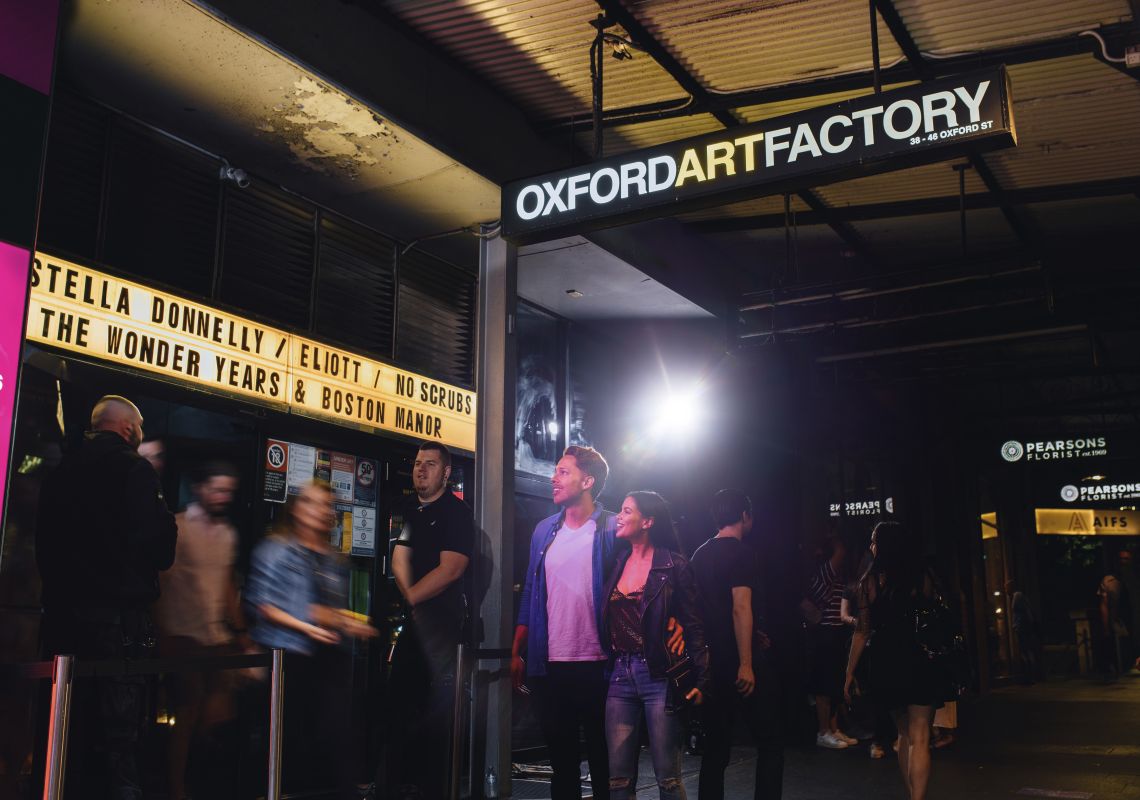 The Griffin Theatre Co has its headquarters at the historic SBW Stables Theatre in Nimrod Street, where Oscar winner Cate Blanchett has graced the intimate stage. The heritage-listed Eternity Playhouse, in Burton Street, is home to the Darlinghurst Theatre Co. Check out the events calendar to see what's on. 
Other fascinating attractions include the Sydney Jewish Museum. It's not just a sombre experience, go on a free guided tour and explore Jewish history from Biblical to modern times. The convict-built Darlinghurst Gaol, which is now the National Art School, is hidden behind a sandstone wall but is definitely worth exploring.
Dotted along these inner Sydney streets are an eclectic range of stylish boutiques and commercial galleries. For classic clothing, browse Route 66, which has been operating on Crown Street since 1988. Blue Spinach on Liverpool Street is a boutique that specialises in recycled luxury fashion.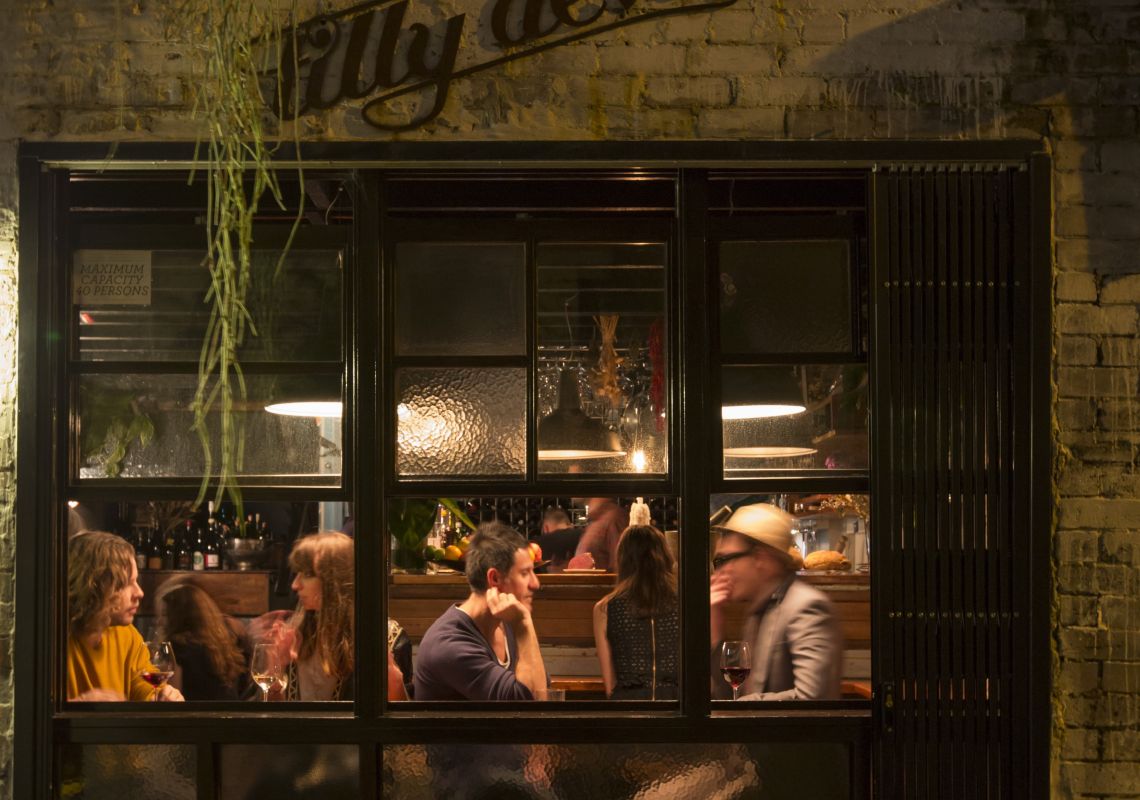 Eat and drink
You're spoilt for choice, with 'eat streets' along Victoria, Oxford and Stanley streets. A delectable range of restaurants and cafes includes Tropicana Caffe on Victoria Street, which is where the Tropfest short film festival began in 1993 – hence the name. The Bunker on nearby Liverpool St is a popular coffee spot.
The laneways and backstreets are where you'll find fabulous small bars such as Shady Pines Saloon off Crown Street and Pocket Bar on Burton Street. Cosy wine bar Love, Tilly Devine in Crown Lane is named after Matilda 'Tilly' Devine, an infamous Darlinghurst madam who fronted one of the notorious 1920s razor gangs.
Eliza Food & Wine is a neighbourhood gem where you can pop in for a glass or stay for dinner. Gaku Robata Grill serves Japanese cuisine with a French influence, Buffalo Dining Club specialises in buffalo mozzarella and salumi, Chaco Bar has some of the best ramen in town and you can't go past the gelato at Messina.