Balmain
This is a delightful neighbourhood close to the city that has all the vibrancy of an inner ring suburb plus the charm of a close-knit village. Much of that is thanks to its abundance of heritage pubs and the lovingly restored cottages and terrace houses which make it feel as if you've stepped back in time.
Balmain is known for its bohemian roots and it still abounds in creativity. Some of Australia's best-known writers, actors, film directors, musicians and artists call this pocket of Sydney home and you can see why. Balmain is close to the city, on the water and is full of restored Georgian and Regency buildings.
Things to do
You can easily spend a weekend spending up in Balmain. The boutiques along Darling Street will have a hold on your credit card but if bargains are more your style, explore the bustling Balmain Markets and Rozelle Collectors Markets on weekends for fashion, food and bric-a-brac.
Dawn Fraser Baths, built in the 1880's, is the oldest pool in Australia. It's a tidal flow salt water harbour pool, so when the tide is out there's a sandy beach which is popular with families. You can see another side of the harbour by visiting Goat Island, there are guided tours which relate the area's rich indigenous and convict heritage.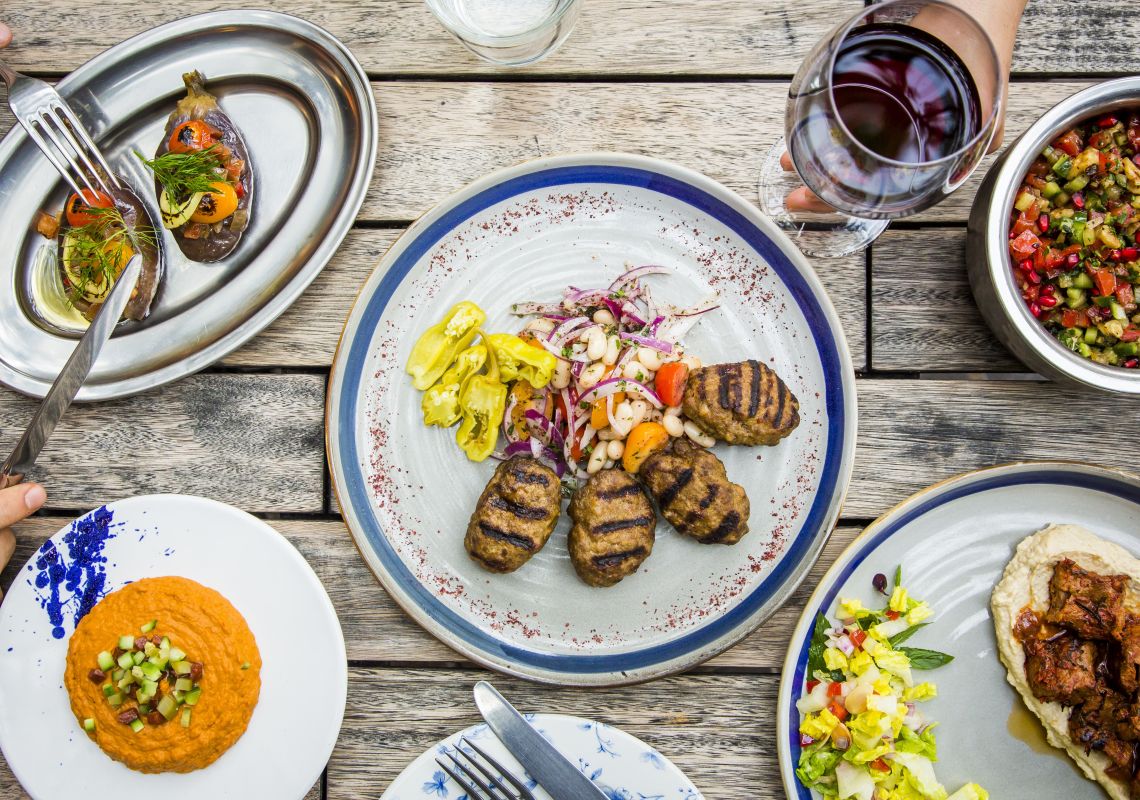 Eat and drink
Balmain is home to some of the harbour city's oldest pubs. The London Hotel dates back to 1870. The Bald Rock Hotel was built in 1876, the Royal Oak Hotel in 1879 and the Riverview Hotel in 1880. Since 1881, the 3 Weeds in neighbouring Rozelle has been a firm local favourite and the elegant Exchange Hotel was constructed in 1885.
Other great options include the Balmain Hotel, Dick's Hotel and Unity Hall Hotel, which has jazz on Sundays. If you want something other than pub-grub, you'll find a tempting range of restaurants and cafes too, including the acclaimed One Ford Street for Italian, Chon for Thai and Efendy for Turkish.
Getting there
A great way to travel to this harbourside peninsula is by ferry from Circular Quay, which takes you under the iconic Sydney Harbour Bridge. Otherwise, there are a number of busses from the CBD that will take you over the Anzac Bridge to Balmain.