Museums & Sites
It's impossible to talk about the character and foundation of Sydney and the rest of Australia without paying respect to the influence Aboriginal culture has had, and continues to have, on this great land.
Aboriginal Australians are the oldest known civilisation on the planet, with roots that stretch back 75,000 years. Before European settlement, technology and other major domestic and global factors radically changed the face of the country, indigenous Australians, who traditionally owned the land on which Sydney sits today, lived a life fueled by deep cultural tradition.
From passing on Dreamtime stories to foraging for bush tucker to make food and medicine and creating incredible Aboriginal art, there is plenty to learn about Aboriginal culture. In Sydney you'll find a huge range of activities and experiences, including museums and sites, full of information that can enrich your appreciation of this ancient civilisation.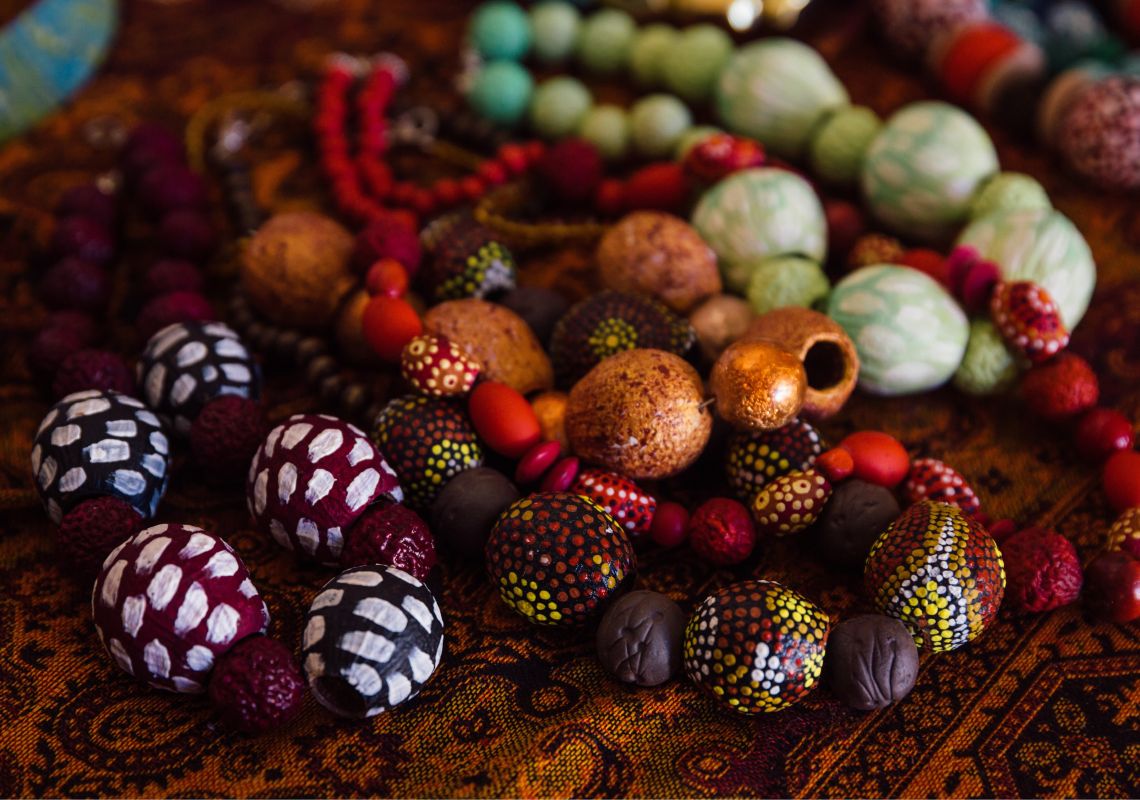 Museums & galleries
Sydney is home to plenty of fantastic museums and cultural centres, many of which are dedicated to helping promote and further the sharing and studying of Aboriginal history through exhibitions, speaking events, workshops and other programs.
One such place is The Australian Museum in Sydney CBD near Hyde Park. The museum's Aboriginal and Torres Strait Islander Collection sits across two permanent exhibitions: Bayala Nura: Yarning Country and Garrigarrang: Sea Country. There are also often other special events that focus on Aboriginal art.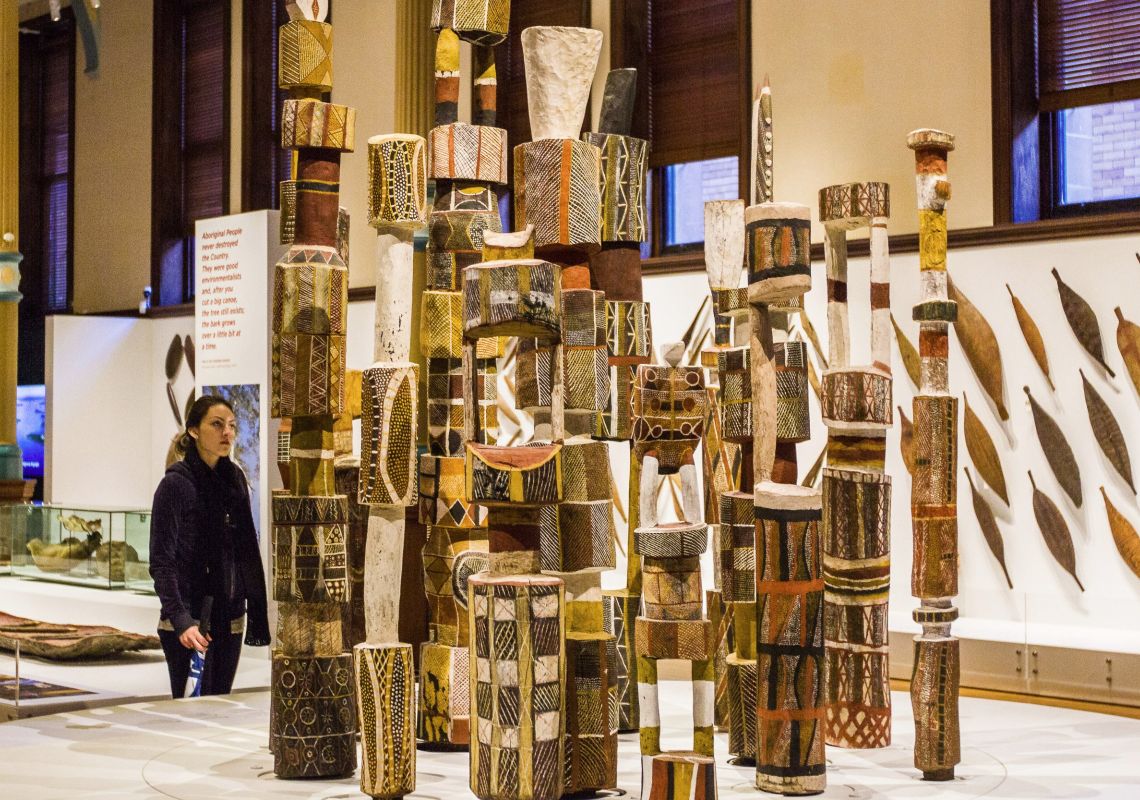 Over in Darling Harbour, the Australian National Maritime Museum is a favourite amongst locals and visitors alike. Its Eora First People exhibition honours the traditional Gadigal owners of the land and their connection to the land and sea.
Aboriginal art is another amazing way to get some insight into Sydney's deep and storied First Peoples history. And there is certainly no shortage of options when it comes to galleries in the NSW capital.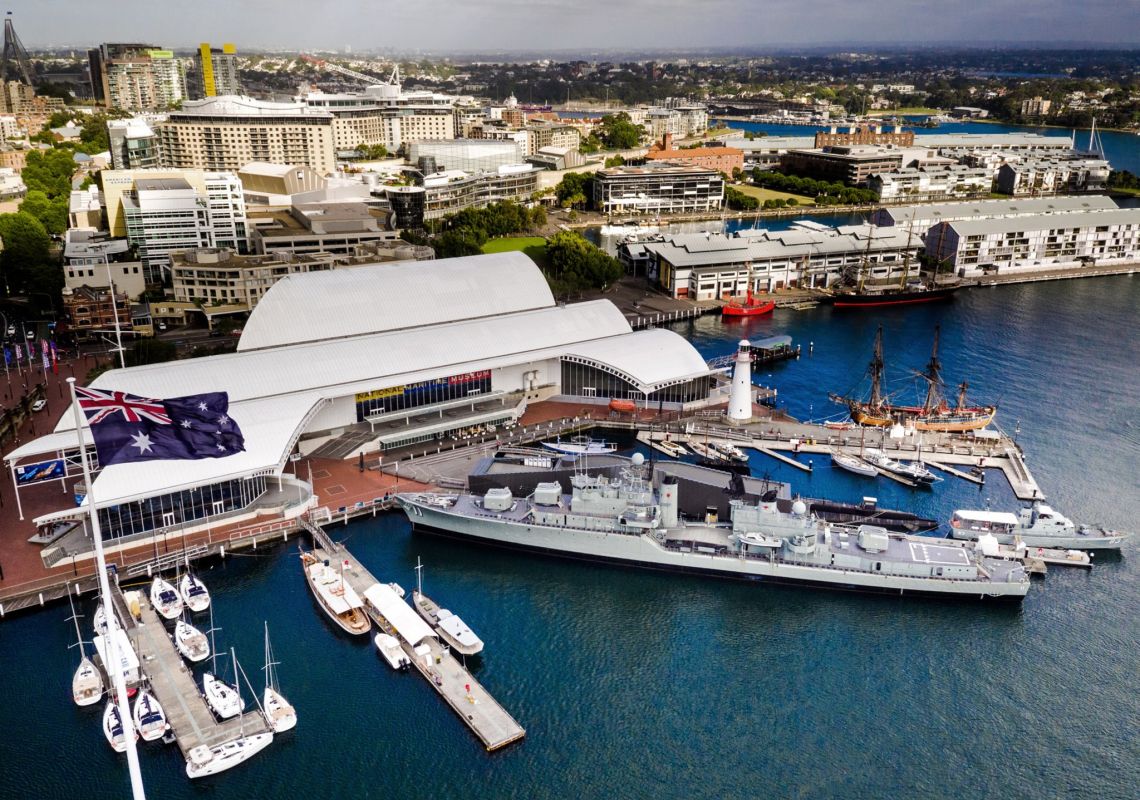 If you've already hit the Australian Museum, you won't have to go far to find your next Aboriginal educational adventure. A little more than 10 minutes' walk away is the Art Gallery of NSW and its wonderful Yiribana Gallery. With a permanent collection, as well as the Yiribana Project Space, hosting rotating exhibitions, you can learn about Aboriginal heritage and culture through bark paintings, weavings, sculptures and more.
Afterwards, if your thirst for knowledge and understanding still hasn't been quenched, you can walk another 20 minutes to Circular Quay and the Museum of Contemporary Art, which also hosts its own share of great Aboriginal art collections and exhibitions.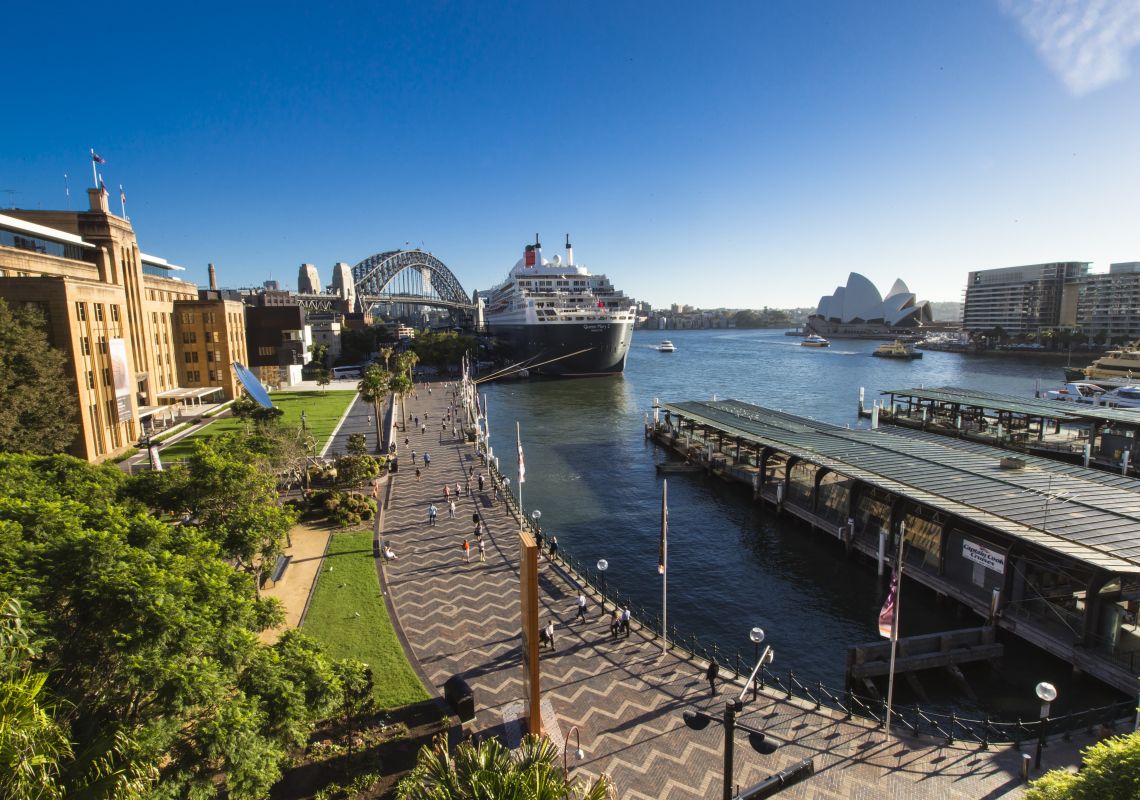 Aboriginal sites
There are thousands of preserved Aboriginal sites that give you the chance to go straight to the source to learn about Aboriginal history. Many of these are located as part of Sydney's best hikes and walks, so you'll have the opportunity to enjoy the natural beauty of the city while discovering its ancient engravings.
Sitting about 45 minutes north of the heart of Sydney city, Ku-ring-gai Chase National Park is home to more than 800 recorded Aboriginal sites, many of which have been protected and preserved for decades to help pass on this great culture for generations to come.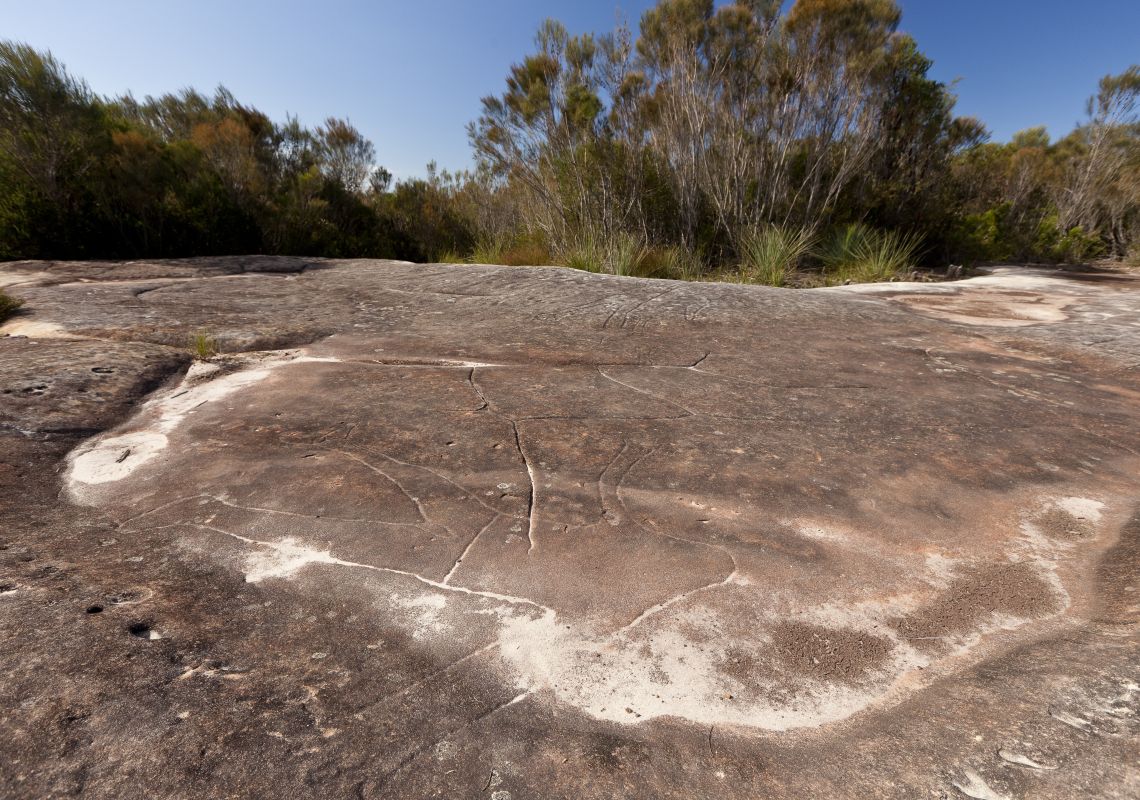 Check out the deep grooves of the Basin Aboriginal art site on the Basin Walking Track, located near the head of the Basin Track and Mackerel Track in the West Head section of the park. West Head is also where you'll find the Aboriginal Heritage Walk and Red Hands Cave Walking Track, which begins at the Resolute picnic area at the end of West Head Road.
Meanwhile, Royal National Park is located about a 45 minute drive south of the Sydney CBD. Here you'll find no shortage of options, either, with the standout being the great whale and sky spirit engravings at Jibbon Head. With plenty of viewing platform space from which to take in this huge collection of ancient work as well as an array of educational material around, you'll get a great insight into the lives of the traditional owners of the land, the Dharawal people.
Near the airport, Kamay Botany Bay National Park includes multiple sites that played host to important moments in Sydney's Aboriginal history. These include landing points for Captain Cook, where the native Gweagal people resisted the arrival of European settlers.
Start at the Kurnell Visitor Centre in the northern section of the park. From there you can get a better idea of the big-picture importance of the area before embarking on the Burrawang Walk, which transports you back to that first formative meeting between the Aboriginal people and Europeans landing in Australia.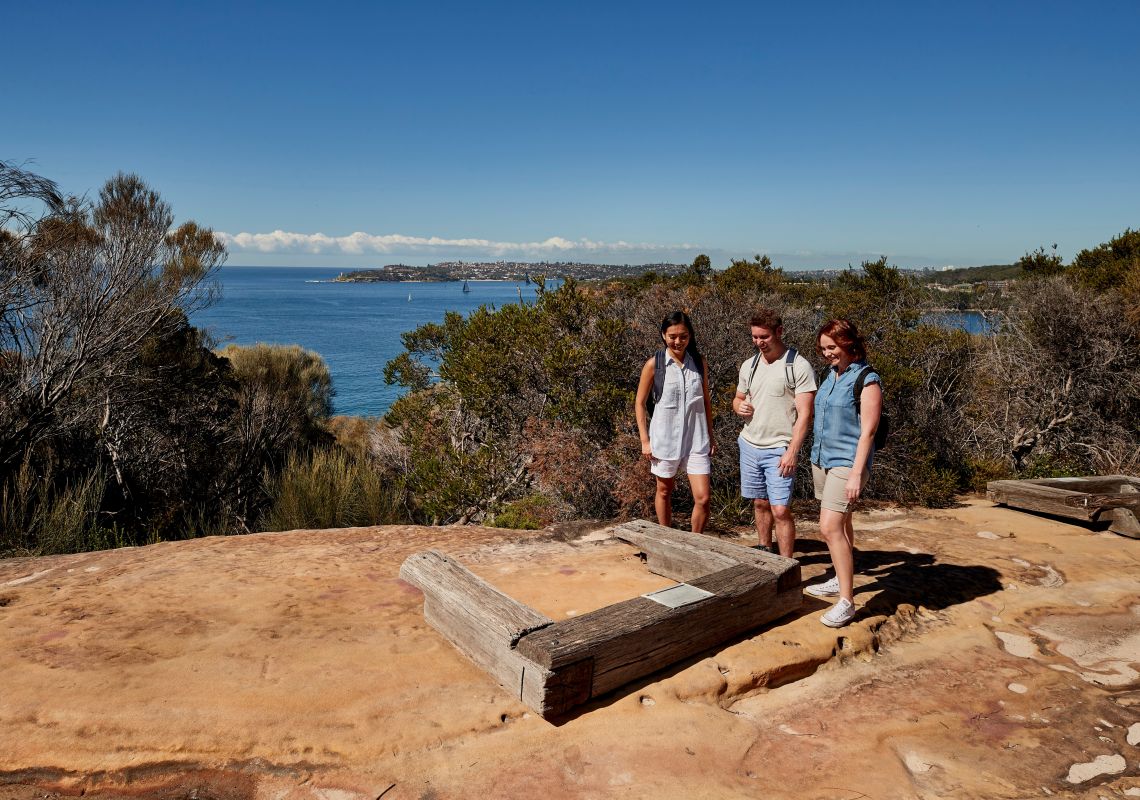 In the gorgeous Northern Beaches, Grotto Point, located inside the Dobroyd Head portion of Sydney Harbour National Park gives you a great chance to see Aboriginal engravings up close. With everything from kangaroos, whales and small fish to humans and boomerangs etched into the sandstone, and informative signage to match. For an easy entry point, locate the car park at the end of Cutler Road in Balgowlah Heights. From there you'll only be about 100m from the carvings. If you're walking around the park, keep your eyes peeled for axe-grinding grooves near the foreshore.