Museums and Sites
Discover the rich spiritual history of Australia's Aboriginal culture by visiting museums and sites in Sydney. Learn more about indigenous connections and the relationship with the land and ocean, as well as hearing Dreaming stories and admiring Aboriginal art.
The Australian Museum has an excellent collection of Aboriginal and Torres Strait Islander artefacts, representing First Nations communities from across the region. There are two permanent exhibitions on display – Bayala Nura: Yarning Country and Garrigarrang: Sea Country. The museum is currently closed while undergoing a $57.5 million refurbishment and expansion, and will reopen in mid 2020.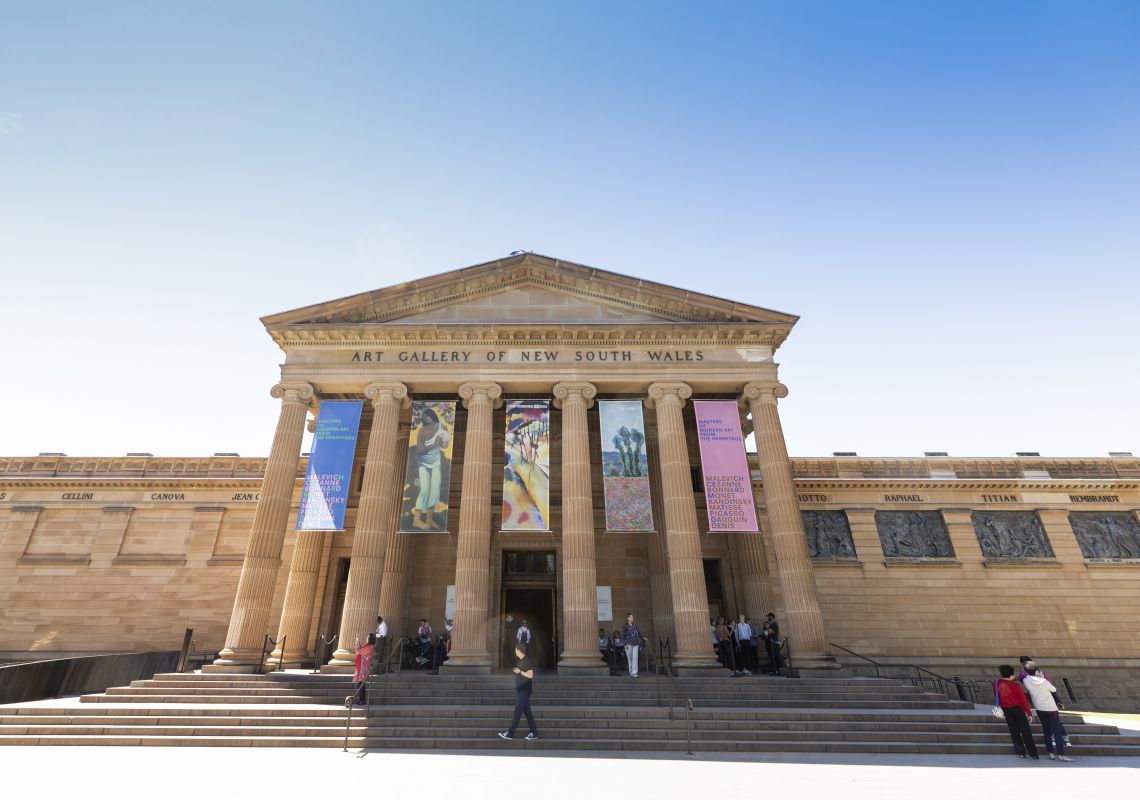 A stroll away is the Yiribana Gallery inside the Art Gallery of NSW. Yiribana contains a rotating selection of fine works from the vast Aboriginal and Torres Strait Islander collection, which includes bark paintings, weaving and sculpture.
On the forecourt of the Museum of Sydney, near Circular Quay, stands Edge of the Trees, an evocative sculpture and soundscape evoking the cultural and physical history of the site, before and after 1788 and the European arrival.
In Darling Harbour, the Eora First People exhibition in the Australian National Maritime Museum explores the deep indigenous connections with the sea. You can see Au Karem Ira Lamar Lu – a marine ecology installation by artists from Erub Arts on Darnley Island, Torres Strait.
In national parks you'll find many culturally significant sites, including rock engravings of a great whale and sky spirit at Jibbon Head in the Royal National Park in Sydney's south. In Sydney's north are rock paintings on the Red Hands Cave walking track in Ku-ring-gai Chase National Park and well preserved engravings and axe-grinding grooves at Grotto Point at Dobroyd Head.
Kamay Botany Bay National Park is rich in Aboriginal history, too. The Burrawang walk tells the story of when Aboriginal people first met Captain James Cook and his Endeavour crew, who stepped ashore on 29 April 1770. You'll discover more local Aboriginal stories at the La Perouse Museum.