Royal National Park
There is a reason that you're rewarded with so much natural beauty in one place, from pristine beaches to a littoral rainforest and ancient Aboriginal sites as well as abundant wildlife – this is one of the world's oldest national parks. Discover a sanctuary teeming with natural beauty and be thankful that humans have preserved it for this long.
Things to do
The Royal National Park was established in 1879 and spans 160 square kilometers. Many Sydneysiders treat it an extended backyard, where they can enjoy nature at its finest. It's popular for picnics and family days out, bushwalkers and cyclists make the most of its many tracks and you can even go surfing here.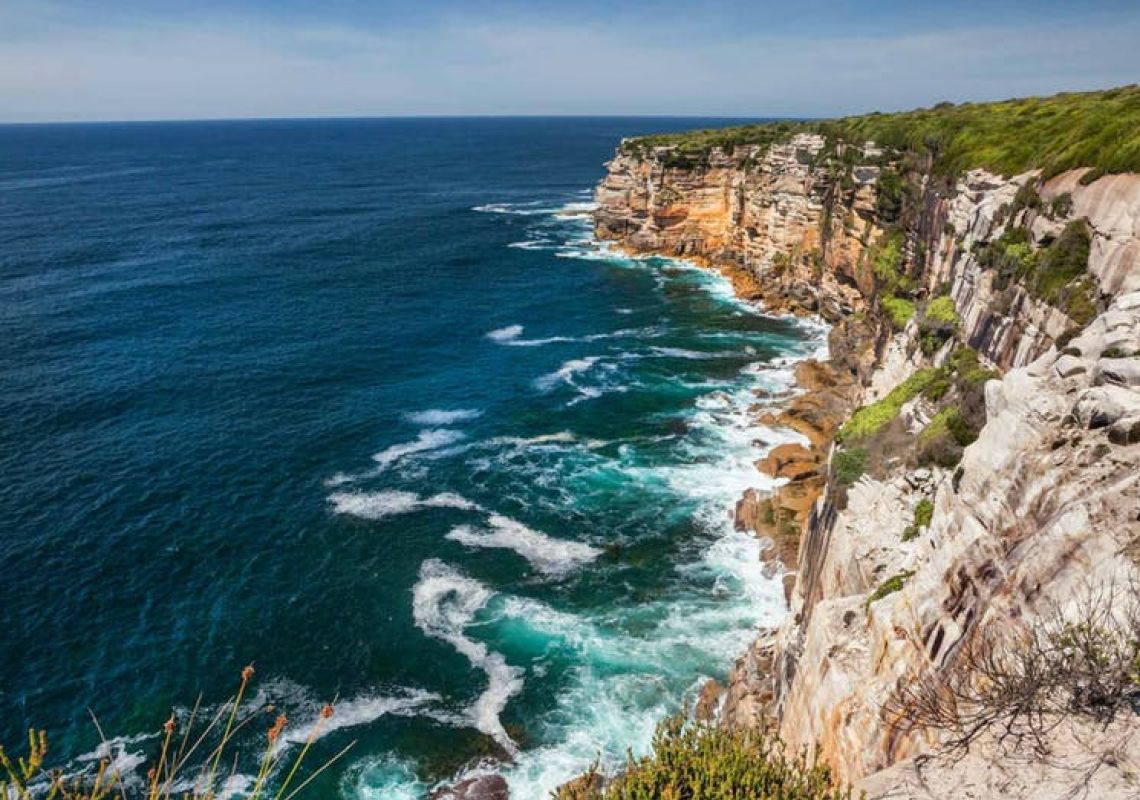 The best walking and cycling trails in the Royal National Park include:
Bundeena Drive to Marley walk, an 8km return walk

The Coast Track

, a two-day hike

Curra Moors loop track, a 10km return walk

Forest path

, a 4.4km loop walk

Karloo walking track

, a 10km return walk

Uloola walking track, 11km one-way walk

Loftus loop trail

, a 10km return mountain bike trail

Lady Carrington Drive, a 10km one-way shared track
Jibbon Head, near Bundeena, is where you can see Aboriginal rock art that was engraved eons ago, including depictions of a whale and a sky spirit. The 26km Coast Track begins in Bundeena and weaves south by Wedding Cake Rock, secluded beaches, over a sandstone escarpment and through forest to Otford, near Stanwell Park.
Before you begin your adventure, please read these bushwalking safety tips. There are also guided walks and hiking tours in the park. Sydney Coast Walks and Life's an Adventure lead two-day Coast Track tours. Or take the family on a shorter trail, like the Forest path loop through rainforest.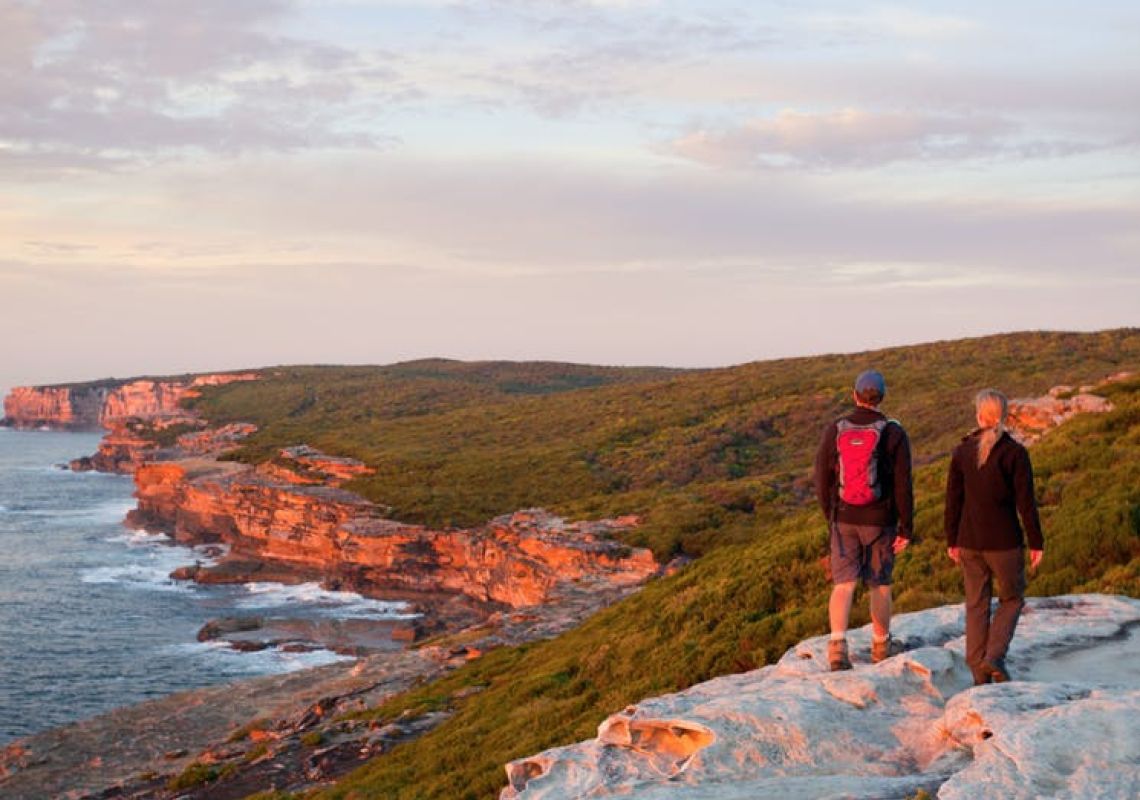 You can spot humpback whales from Governor Game lookout, near the North Era campground, during the migration season between May and November. If you're in luck, you could even see the majestic creatures breaching, when they leap out of the water. Birdwatching is also popular, the national park is home to hundreds of species.
Some of Sydney's most beautiful beaches are in the park, including Wattamolla, Garie and Burning Palms. If you want to do more than just swim, hire a row boat or canoe from Audley Boatshed and paddle your way across Kangaroo Creek and the Hacking River. Bundeena Kayaks has kayaking tours into the park as well.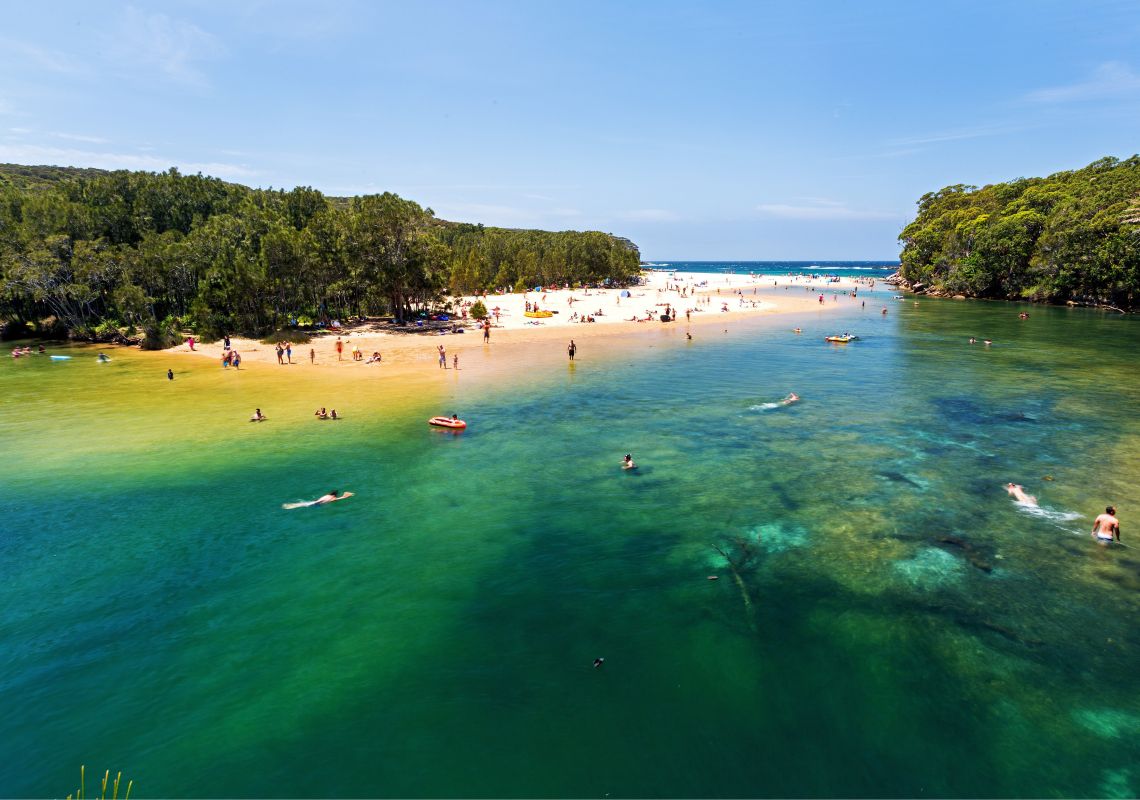 Getting to the

Royal National Park
The Royal National Park is near Cronulla about an hour's drive from both the Sydney CBD and Wollongong to the south. There is a per-car entry fee to the park. There are multiple entry points - several sealed roads, a scenic ferry from Cronulla to Bundeena, and a tram from the Sydney Tramway Museum in Loftus. The spectacular Grand Pacific Drive winds through the park.