Northern Beaches
This stunning stretch of coastline spans a staggering 30km, starting at Manly and curving all the way up to the famous Palm Beach, a popular pilgrimage for fans of TV soap Home and Away. There's a distinctly different atmosphere up here and these northern villages have a particularly laid back vibe, thanks in part to their distance from the CBD.
The perfect Northern Beaches day trip
The perfect Northern Beaches day trip
Discover how to spend a perfect day in Sydney's Northern Beaches. Surf the waves, learn how to SUP, shop at boutiques and dine at incredible waterside restaurants in Manly and beyond.
Northern Beaches Highlights
Explore the Northern Beaches
Surfing & beaches
Surfers make a beeline for the National Surfing Reserves of Manly, Freshwater and North Narrabeen beaches, where the waves are particularly on-point. If you dream of catching a wave and hanging ten, sign up for surfing lessons from Manly Surf School and Manly Surf Guide who'll have you standing on that board in no time.
If you prefer a calm, sheltered beach to big waves head to the delightful Shelly Beach in Cabbage Tree Bay, Manly. This protected marine reserve is perfect for snorkelling and diving, the crystal-clear waters are warm and the area is teeming with colourful fish such as blue groper and cuttlefish.
The ocean isn't the only waterway on the Northern Beaches. Head inland from Newport or Avalon Beaches to get to the Pittwater foreshore. Enter via Australia's second-oldest national park, Ku-ring-gai Chase and take the Red Hands Cave walking track which meanders to ancient Aboriginal ochre hand paintings.
Things to do
Walking and cycling trails weave and wind all along the Northern Beaches. There is a wonderful bushwalking and cycling track around the tranquil Narrabeen Lagoon plus scenic lookouts dotted along the coast from North Head to Barrenjoey Head, Sydney's northernmost seaside point.
Other things to do include whale watching from many of the vantage points along the coastline and fun tours, such as EcoTreasures' wildlife discovery and Flamin' Galah's Home and Away adventure. There's a vibrant events calendar as well, which spans weekly and monthly markets as well as annual events.
Eat & drink
The Boathouse started at out Palm Beach and its particular blend of casual, café cool is now at Shelly Beach as well as Moby Dick's Whale Beach. Manly is an eating-and-drinking hub with a range of casual options and the next suburb over you'll discover fantastic Italian fare, with views to match, at Pilu at Freshwater.
The Newport is a destination pub, this sprawling, beautifully renovated heritage property is situated right on the Pittwater foreshore. It's got pizza and pub fare downstairs and fine dining at Bert's, upstairs. Nearby at Whale Beach, is Jonah's another fine dining venue and boutique accommodation with outstanding views.
Getting to the Northern Beaches
If you want to explore the Northern Beaches from top-to-bottom, the best way is to drive. It takes about 90min to get from the CBD to Palm Beach. A ferry will take you from Circular Quay to Manly and busses go all the way north. You can also cross Pittwater on the Palm Beach ferry and alight at the Basin. Or, if you want to splash out, catch a seaplane from Rose Bay.
Explore the Northern Beaches with Tatiana Weston-Webb
Explore the Northern Beaches with Tatiana Weston-Webb
Join the pro surfer on a tour of this spectacular area, both on and off the water.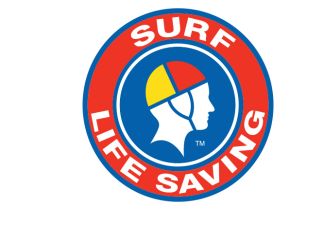 ENJOY SYDNEY'S BEACHES BY FOLLOWING THESE SAFETY TIPS
Always swim between the red and yellow flags; surf lifesavers have identified this area as the safest spot to swim in the water. It's also a good idea to always swim with a friend.
Pay attention to the advice of the lifesavers and safety signs. Visit SharkSmart to understand any potential risks in the area you are swimming. You are always welcome to ask lifeguards for more safety advice. If you find yourself needing help in the water, stay calm and attract attention. Check conditions before you go. You can also find patrolled beach by visiting beachsafe.org.au.
Search For Things to Do and Places to Stay