Palm Beach
There's a reason that Palm Beach doubles up as the setting for Summer Bay, the fictional beach in TV show Home & Away, the golden sand and sparkling blue sea make it look too good to be true. But there's more than just sea and sand here, explore Barrenjoey Head, Sydney's northernmost seaside point and lots more.
What makes Palm Beach, a narrow peninsular, so spectacular is its unbeatable location. It won nature's lottery and is surrounded by water on three sides: Pittwater to the west, the Pacific Ocean to the east, and Broken Bay to the north at the mouth of the Hawkesbury River, which meanders inland to historic Windsor.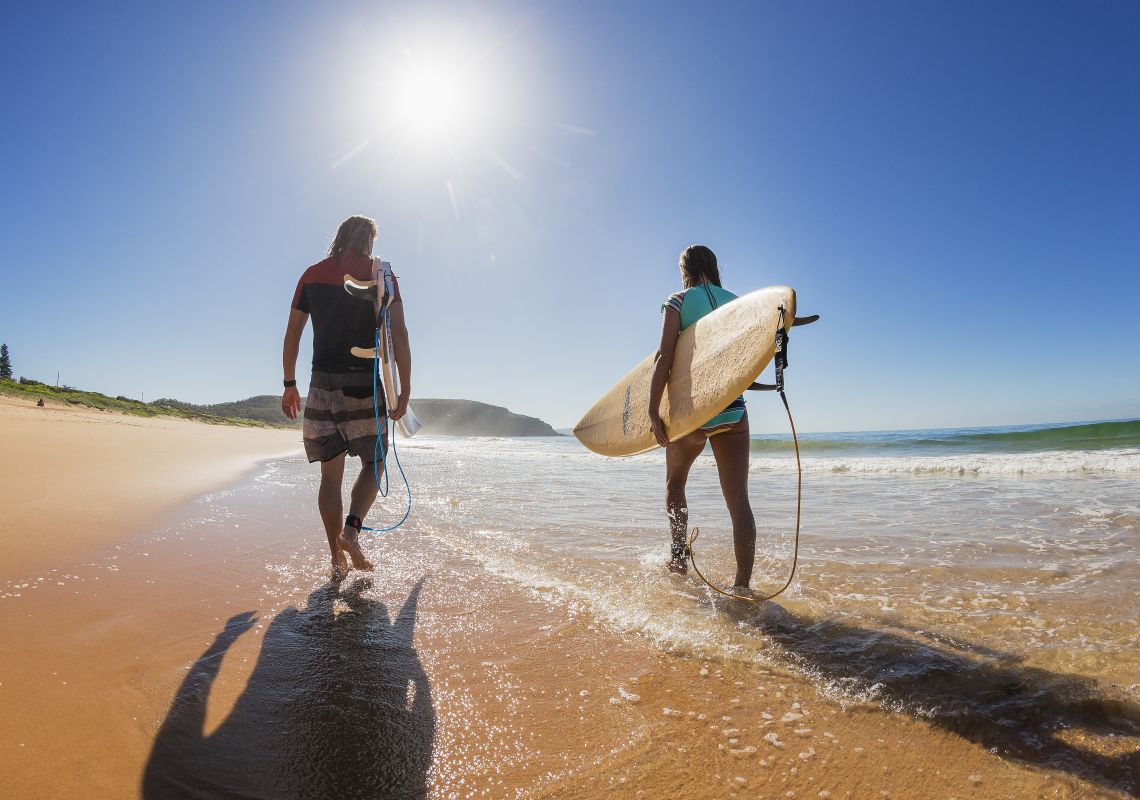 Things to do
If you're planning on spending the day at Palmy, as the locals call it, bring your board because you'll enjoy excellent surf at the northern end of the beach. The southern end is more lo-fi, offering less active beachgoers a protected area for swimming in the ocean pool and pretty picnic spots under the pine trees.
Palm Beach curves 2.3km, from Little Head to Barrenjoey Head. Follow the trail to heritage-listed Barrenjoey Lighthouse which boasts splendid views of the coast, Pittwater and Kur-ring-gai Chase National Park. You can get there via the Palm Beach ferry, which lands at the Basin campground or head to Ettalong on the Central Coast via Broken Bay.
Other activities include kayaking with Pittwater Kayak Tours, sailing with Taylor Made Escapes and a nature tour with EcoTreasures. Visit the locations where Home & Away is filmed with Flamin' Galahs Sydney Tours or Sydney's Northern Beaches Tours. Play a nine-hole game at Palm Beach Golf Course or shop the monthly Palm Beach Market.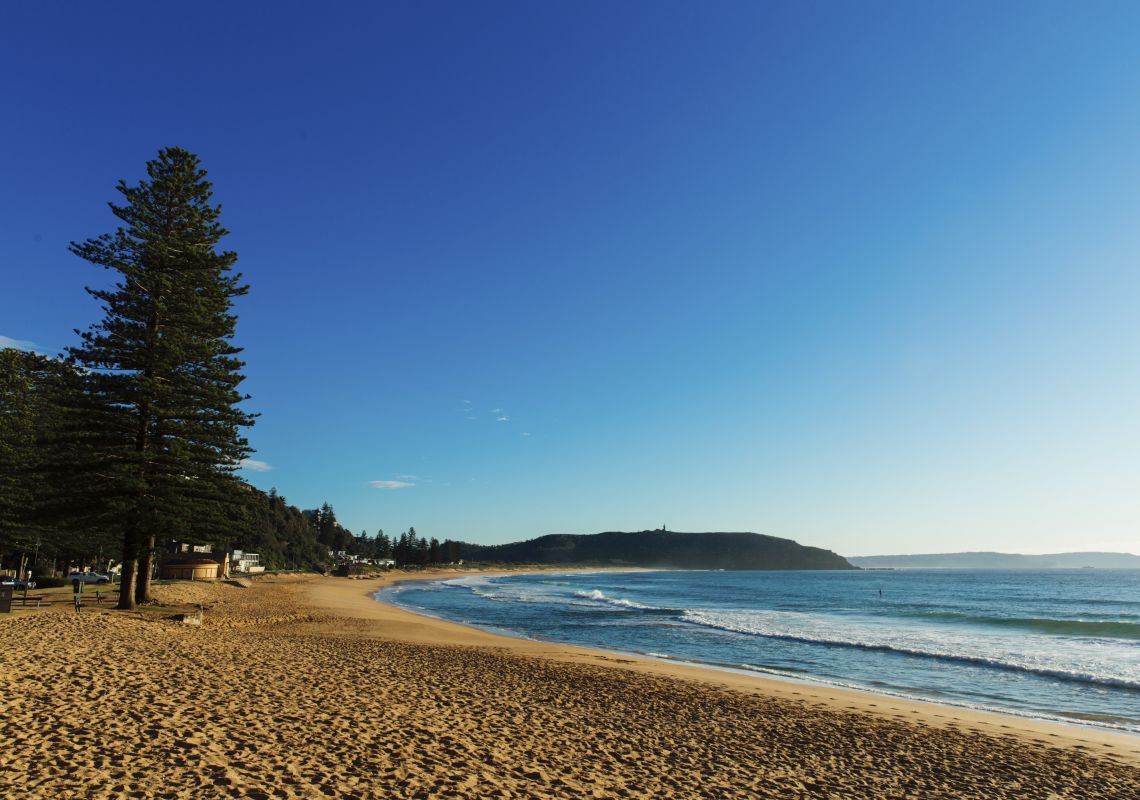 Eat & drink
When you're surrounded by this much water, it makes sense to savour seafood. The fish 'n chips at the original Boathouse Palm Beach is legendary, Barrenjoey House is a slightly more upmarket affair and if you want to go on full-on fine dining, head up to nearby Whale Beach to eat at the acclaimed Jonah's.
Getting there
Palm Beach may look far on the map, but it's only 90 minutes by public transport from the city centre. If you want to slice that time to about 20 minutes, take a sea plane from Rose Bay.  If you feel like making a weekend of it, there is a delightful range of boutique beachside accommodation.