Windsor
Historic Windsor was the third-oldest colonial settlement in the Australia and it still retains that old school charm. With beautifully preserved architecture of the era, it abounds with heritage walks, river cruises and other glimpses into the past, making for a picturesque escape in the beautiful Hawkesbury.
Things to do in Windsor
Set on the banks of the Hawkesbury River, Windsor is home to 21 colonial buildings and offers a unique insight into Australia's past. To discover its history and gain an understanding of its important role in the fledgling colony, begin with the self-guided Windsor Heritage Walk.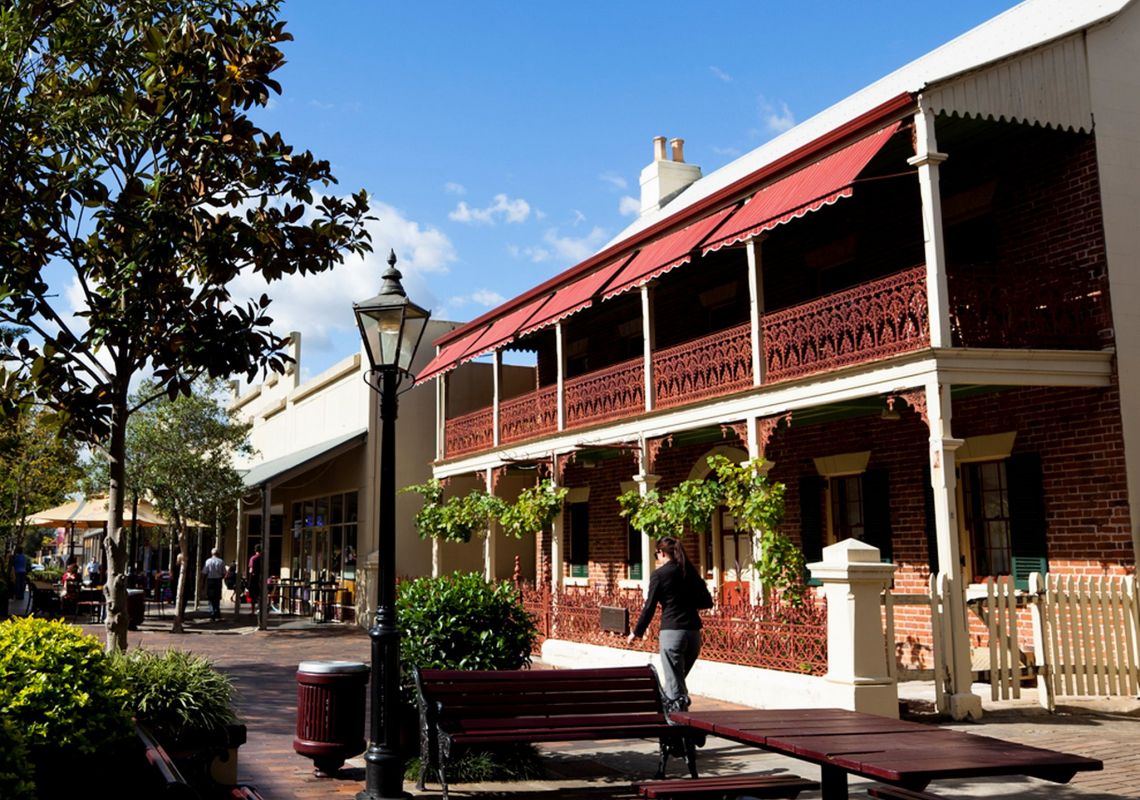 It takes in Thompson Square, one of Australia's finest examples of a Georgian town square. You also have St Matthew's Anglican Church and the Windsor Court House, both designed by the famous colonial architect Francis Greenway, who arrived in the colony in 1814 as a convict.
If you prefer to have a guide show you the way and entertain you with anecdotes, join the Hawkesbury Sightseeing Tours. As well as colonial heritage in the Hawkesbury Regional Museum you'll discover the rich indigenous cultural heritage of the Darug Aboriginal people.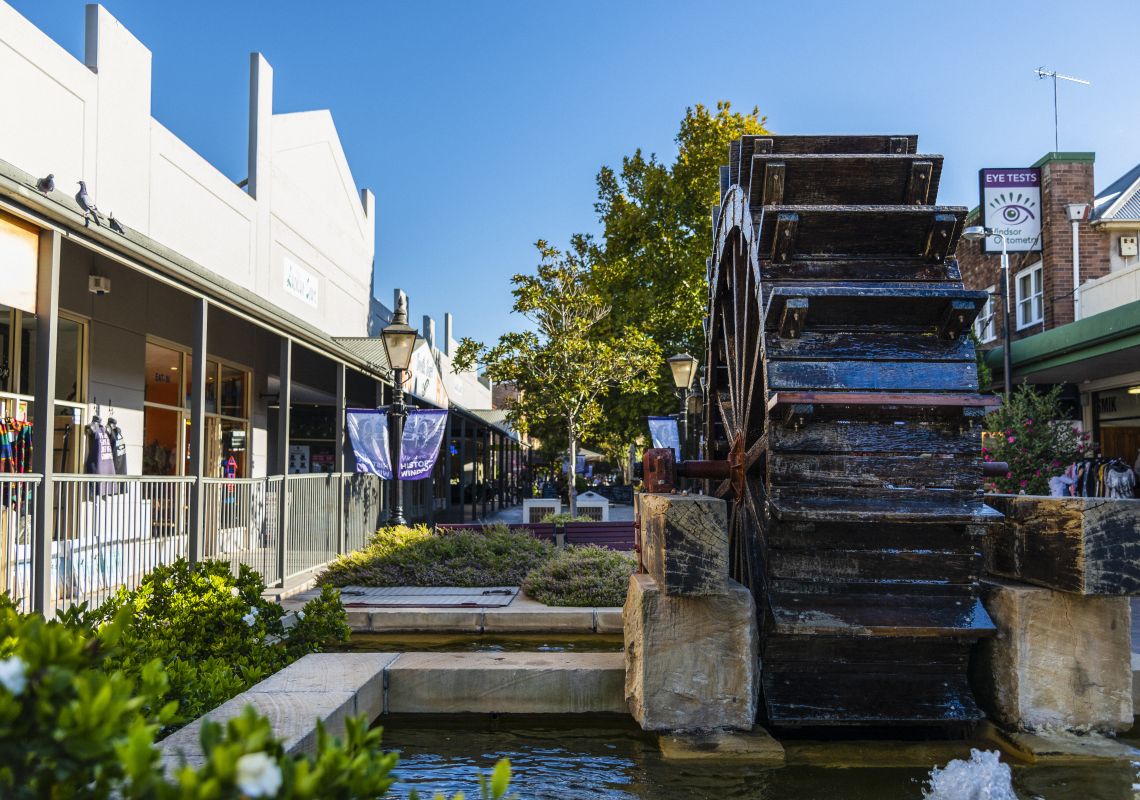 The vibrant arts scene is a drawcard. The Hawkesbury Regional Gallery has captivating exhibitions and a wonderful collection, including works by famous artists such as Arthur Boyd, Norman Lindsay and Ben Quilty and the Sydney Blues and Roots Festival in October is a big drawcard.
It wouldn't make sense to visit Windsor and not enjoy the attractions of the river. For a taste of times gone by, forgo a motor and hop onto the Hawkesbury Paddlewheeler for an old-fashioned river cruise. In the 1800s steamships were a major mode of transportation to and from the Hawkesbury.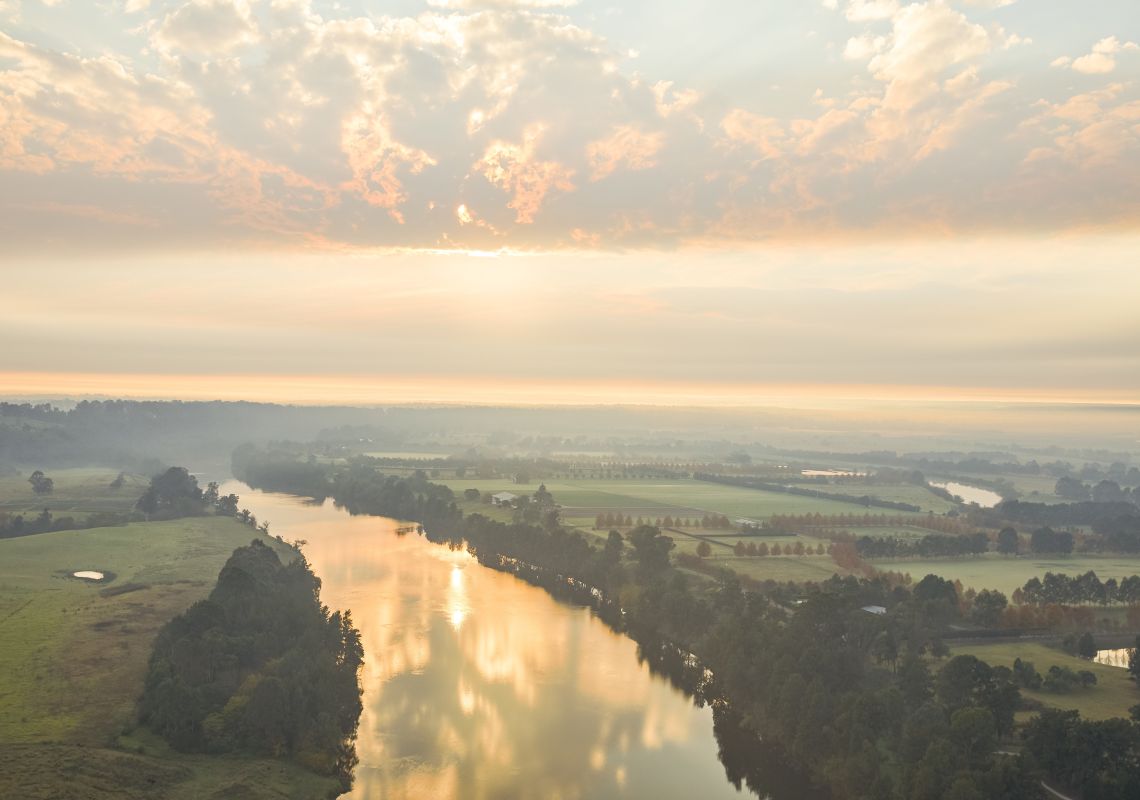 Eat and drink in Windsor
This is where you'll find one of Australia's oldest pubs. The 1815-built Macquarie Arms Hotel is the oldest building in Thompson Square, named after wealthy emancipist Andrew Thompson, a policeman, farmer and businessman. It was built on orders from then-Governor Lachlan Macquarie.
Windsor is a great base for exploring other historic towns and the Harvest Farm Gate Trail which showcases the area's best produce, including gourmet goat's cheese and native ingredients. There are three vineyards dotted along the Hawkesbury, which are also worth a visit and don't forget to do a tasting at their cellar doors.
Getting to and staying in Windsor
Windsor may feel like it's a world away from the cosmopolitan buzz of the CBD, yet it's only 50 minutes' drive northwest of the Sydney Harbour Bridge. Accommodation options range from houseboats for a memorable stay, or if you get seasick there's the waterside Crowne Plaza Hawkesbury Valley.