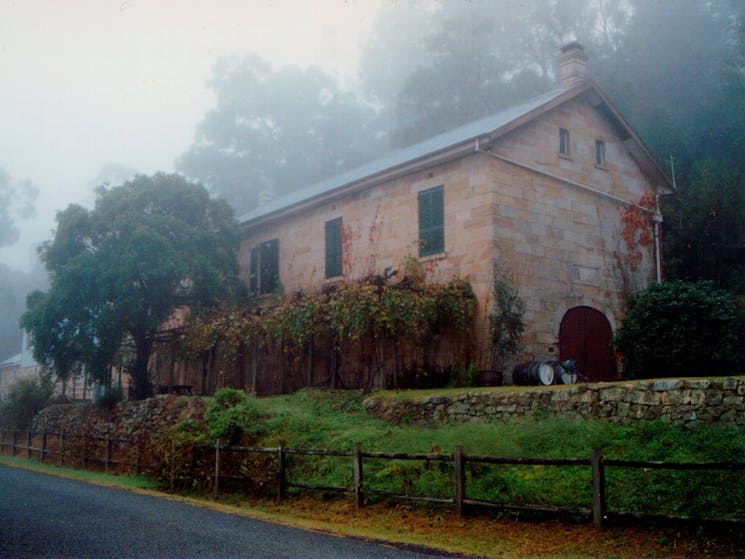 0

1
Tizzana Winery
Overview
Approximately 15 minutes from Windsor or just over an hour from Sydney, Tizzana Winery is set in a tranquil valley off the Hawkesbury River. The winery is a National Trust classified sandstone…
Approximately 15 minutes from Windsor or just over an hour from Sydney, Tizzana Winery is set in a tranquil valley off the Hawkesbury River. The winery is a National Trust classified sandstone building (1887) and has five acres of grapevines and eight acres of olive groves.
Wine and olive products are available for sale/tasting. Tizzana Winery has a range of red, white and fortified wines that are available for tasting at the cellar door. During the Sydney Vigneron Association Harvest Festival wines from other local vineyards are also available.
Tizzana Winery can cater for private functions for up to 50 people including luncheons, dinners, corporate events and weddings. Open Saturday, Sunday and Public Holidays - other times by appointment.
Caters for people who use a wheelchair.