Narrabeen to Avalon
Narrabeen to Avalon
North Narrabeen Beach is famous among surfers for its consistent surf breaks. In 2021 it hosted the World Surf League Championships, attracting the best surfers all over the globe. But the area isn't just for board riders, Narrabeen Lagoon is popular with kayakers and stand-up paddleboarders.
Things to do 
Narrabeen Beach joins Collaroy Beach and together they create a long stretch of sand that's about 3km long. North of Narrabeen Head you'll find more patrolled beaches including the sheltered Warriewood which joins Mona Vale when the tide is low, plus the secluded Bilgola and more popular, Newport and Avalon beaches. Most of the beaches along this stretch of coastline also offer ocean rock pools. These are great for kids who don't want to play amongst big surf waves or those who want to do laps in the refreshing salt water rather than chlorine. The beach is accessible with use of a FreeWheeler, a wheelchair with soft balloon tires that provides access to the sand and surf for less-mobile users.
The area is also fantastic for those who want to enjoy the great outdoors. Manly Surf School offers lessons at Collaroy Beach and Narrabeen Lagoon has something for everyone including a bushwalking and off-road cycling track, plus you can hire kayaks and stand-up paddleboards to make the most of the still, calm waters.
Eat & drink
There are delicious waterside places to eat and drink dotted along the coast. At Narrabeen, have a coffee at Oceans, go for a steak at Barbuto or tacos at Mexicano. There's excellent Japanese fare at Café Monaka in Mona Vale, The Newport does Neapolitan-style pizzas and locals travel to Sunset Diner in Avalon for burgers.
Getting there
This gorgeous area of Sydney's Northern Beaches is only an hour by bus from the city centre. Or hop on a ferry at Circular Quay for a 30 min ride to Manly then catch a connecting bus. There are a range of places to stay along the Northern Beaches, from YHA hostels to boutique hotels, which suit all budgets.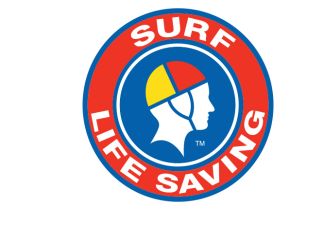 Enjoy Sydney's beaches by following these safety tips
Always swim between the red and yellow flags; surf lifesavers have identified this area as the safest spot to swim in the water. It's also a good idea to always swim with a friend.
Pay attention to the advice of the lifesavers and safety signs. Visit SharkSmart to understand any potential risks in the area you are swimming. You are always welcome to ask lifeguards for more safety advice. If you find yourself needing help in the water, stay calm and attract attention. Check conditions before you go. You can also find patrolled beaches by visiting beachsafe.org.au.