Bush Tucker in Sydney
Join an Aboriginal guide and enjoy indigenous food experiences in Sydney. From tours along the coastline to guided walks in beautiful national parks and Aboriginal inspired cuisine in the city's top restaurants, you can get a taste of traditional culture across the city.
In beautiful Watsons Bay, take a two-hour tour with Kadoo Tours. Beginning with an ochre ceremony, you'll learn about the Dharawal-Yuin people, have the chance to try bush tucker and find out about the traditional uses of plants for food, medicine and ceremony. 
Enjoy an Aboriginal Bush Food Experience in the Royal Botanic Gardens, and learn how to forage using a coolamon and identify seasonal ingredients. Discover how to incorporate these native Australian bush foods with everyday ingredients to create bush-inspired recipes.
In beautiful Ku-Ring-Gai Chase National Park, feast on lunch of barbequed kangaroo and emu with Guringai Aboriginal Tours. The tour also visits the park's sacred sites and rock engravings, where you will hear ancient Guringai stories from a traditional owner.
In Parramatta, visit the Arrunga Bardo Aboriginal Bush Food Garden. You can take a self-guided walk and acquire knowledge about the plants, roots, flowers and trees used by the Burramatta people. Some were edible or medicinal and others used as tools and weapons.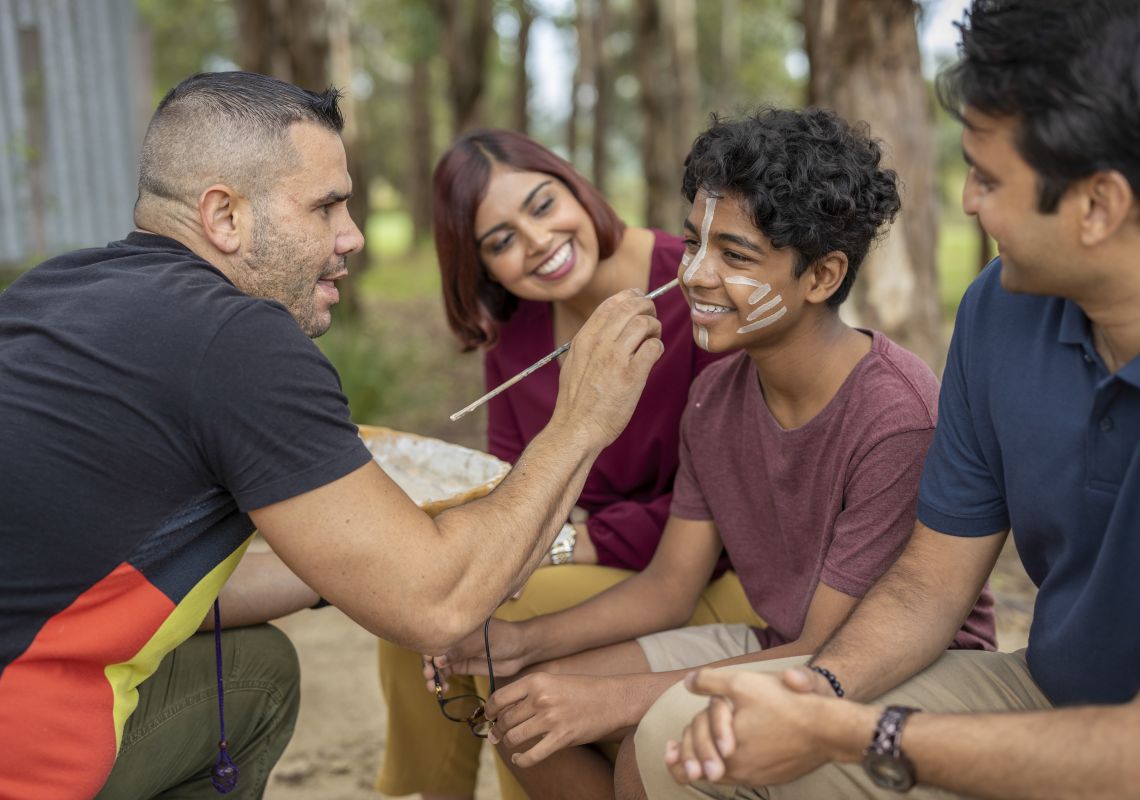 Head to Campbelltown for a Bush Explorers Walk or Workshop, where you can discover the history, geology and wildlife of the surrounding bushland. In Rouse Hill, search for bush tucker plants with Aboriginal guides at Muru Mittigar cultural centre.
In Sydney's restaurants you'll find native ingredients used to create a wide variety of dishes. Chefs at fine dining restaurants Quay and Bennelong use foraged seaweeds such as codium and sea lettuce, and a selection of coastal succulents that bring moisture and salinity to complement seafood. At Source Bulk Foods you can purchase a range of indigenous ingredients to create your own dishes at home.
Explore Yerrabingin Rooftop Garden in South Eveleigh, where you'll find over 2,000 edible, medicinal or cultural plants. A number of tours and workshops are on offer, including a guide to native permaculture, paperbark flower making and farm tours.