Bush Tucker in Sydney
Sydney is a foodie's paradise, home to some of Australia's most celebrated dining experiences. From hatted restaurants to a huge collection of outstanding outdoor dining options and cheap eats, featuring fresh flavours, seasonal fruit and veg, meats and seafood. But these are just part of the story. It's impossible to tell the full tale of Australia's culinary landscape without discussing bush tucker.
You can find bush food on the sandy coastlines of Sydney's best beaches, in and around the city suburbs and the busy CBD and it's served at some of the city's best gourmet restaurants. And bush tucker is not a term reserved for food, either. It also refers to the medicinal powers of native plants.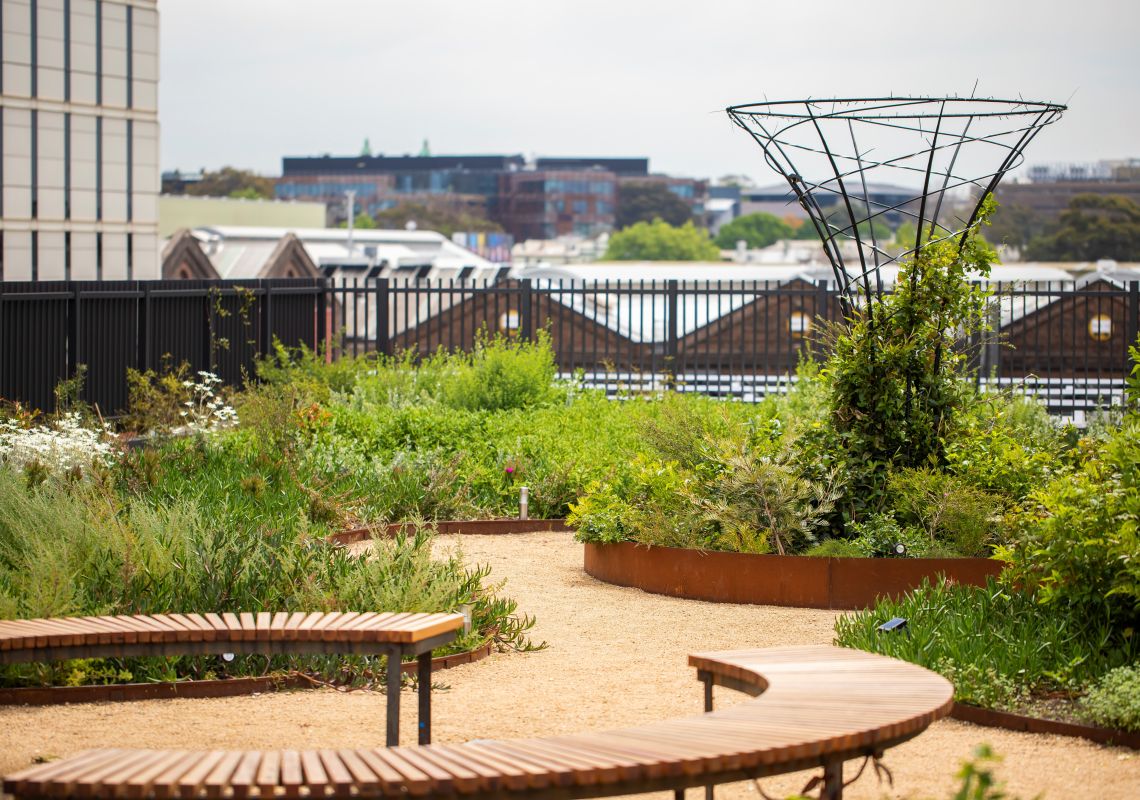 The importance of bush tucker
Bush tucker is far more than a specific type of dish, cuisine, ointment or tonic. It's a key piece of the history of the world's oldest civilisation. For thousands of years, before the bustling cities and neighbourhoods we know today existed, Aboriginal people hunted and gathered native plants and wildlife to make food and medicine.
Bush tucker helped build communities and acted as a sustainable source of food and medicine in Australia for years. And it still can. While Aboriginal art is one great way to learn about the storied history of The First People, Sydney's bush tucker experiences provide a new, tasty way to experience Aboriginal culture.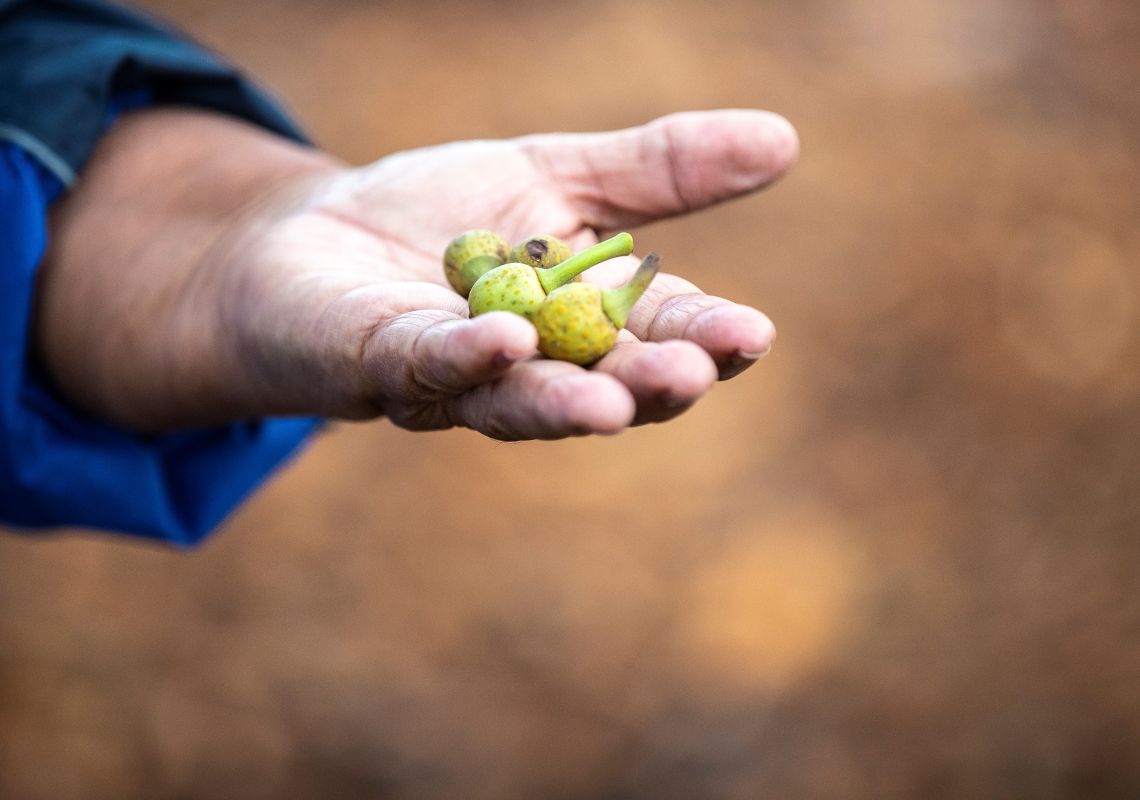 Bush tucker plants & ;medicine
One major aspect of bush tucker is how Aboriginal people take the natural ingredients around us and turn them into medicine and other health supplements. There are bush tucker tours in Sydney that can help you understand the history behind these practices, even giving you a bit of hands-on experience.
As one of the biggest and best collections of plants in Sydney, the Royal Botanic Garden is a fantastic starting spot when it comes to learning about bush tucker plants and the role they play in native medicine. The Cadi Jam Ora - First Encounters Garden is a must-see. There's also a range of Aboriginal experiences throughout the year.
Consider booking into the Contact - First Encounters - Stage 2 program. This two-hour session will give you a better understanding of the changes that started to take shape due to British colonisation and includes great insight into bush tucker's medicinal uses.
Outside of the CBD, there is a huge range of guided tours, including those run by Guringai Aboriginal Tours, through Ku-ring-gai Chase National Park. It's home to an array of plant life that the local Aboriginal people have foraged for centuries.
Find one that suits your schedule and enjoy a day out and about in one of the country's most cherished bush areas. In Western Sydney, Campbelltown City Council runs weekly Bush Explorers walks and workshops that dive into the bush tucker of the native Dharawal people.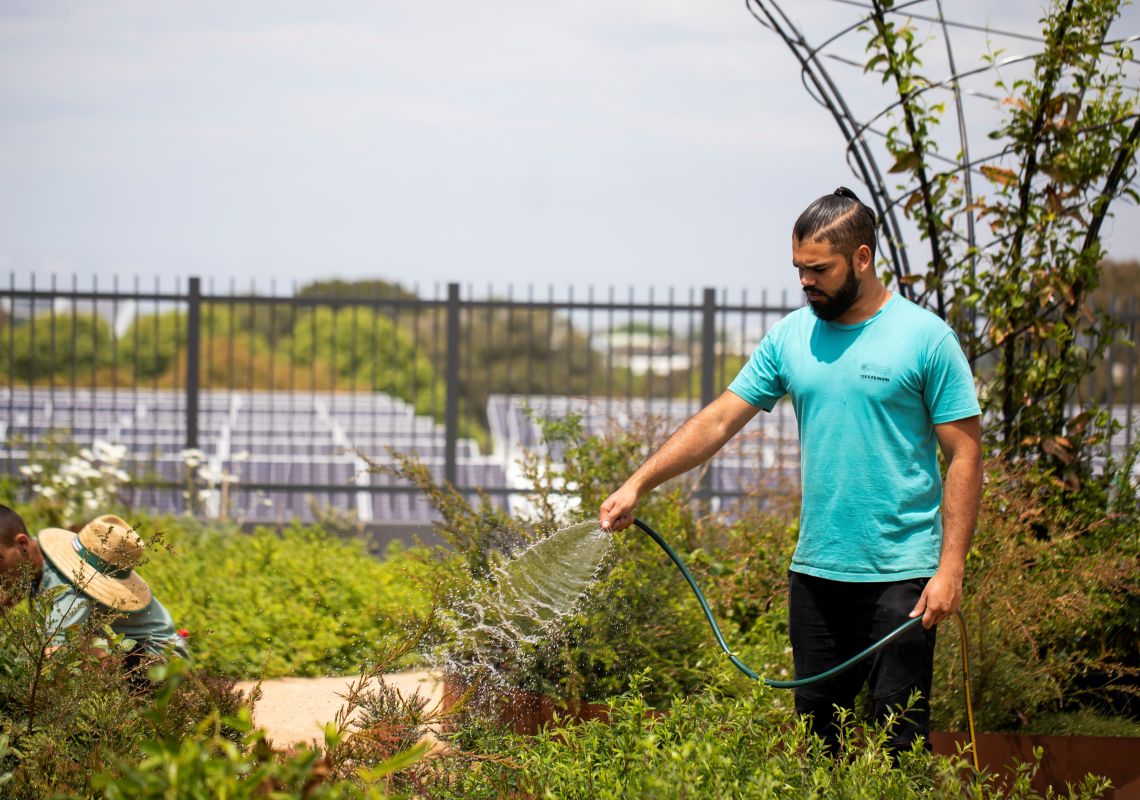 Bush tucker food in Sydney
When it comes to Sydney food, bush tucker is an often overlooked source of tastiness not only by visitors but even by locals. But that's been changing in recent years, as the amazing flavours, sustainability and health benefits have made bush tucker an appetising prospect for chefs and diners alike.
You don't have to travel too far to learn about the great powers of bush tucker, part of its beauty is that it's all around us if you know where to look. And some people who know exactly where to look are the minds behind Kadoo Tours in Watsons Bay and La Perouse. Connect with the land by trying authentic bush tucker and learning more about the connection Indigenous Australians had, and still have, with the wildlife living on land and in the sea.
About 45 minutes' drive northwest of the Sydney CBD, the Muru Mittigar Aboriginal Cultural and Education Centre is home to a thriving Muru Nursery, in which bush tucker plants from around Australia are grown. Even if you don't own a restaurant whose ingredient pantry needs stocking, you can go and tour the nursery, with guides explaining the various uses for the flora.
Closer to the city, Yerrabingin Indigenous has opened the first rooftop farm in Australia solely focused on indigenous plant life. The Yerrabingin Rooftop Farm in Eveleigh is home to more than 2,000 types of native plants used for eating and medicinal purposes. There are workshops that range from the uses of these natural resources to their impact on mental and physical health and the role they play in a more sustainable future. Contact Yerrabingin to learn more and ensure the rooftop garden is open for a tour. While there, find out which neighbourhood restaurants and cafes Yerrabingin supplies for a bit of inspiration for your next meal.
For fine dining in Sydney that places a premium on native ingredients, you know you're in good hands when esteemed executive chef Peter Gilmore is involved. He presides over two of the best eating experiences in the city, both of which have bush tucker themes weaved into their venerable menus. Quay in The Rocks is a mainstay on World's Best lists and Bennelong at the Sydney Opera House dishes up unforgettable food and cocktails in one of the most iconic buildings in the world. But perhaps most importantly, they both focus on celebrating Indigenous ingredients. From prime proteins to the grasses and greens that accompany the stars of the show, there are elements of bush tucker throughout these menus.
Bush tucker is all around, while you're out and about exploring some of the city's best neighbourhoods, don't forget to keep your eyes open for some damper bread at local bakeries. And don't be afraid to try a bit of kangaroo, which was illegal to serve for decades. You can find steaks in the produce section of supermarkets, on pizza at the aptly named Australian Heritage Hotel or on many fine-dining menus around the city.