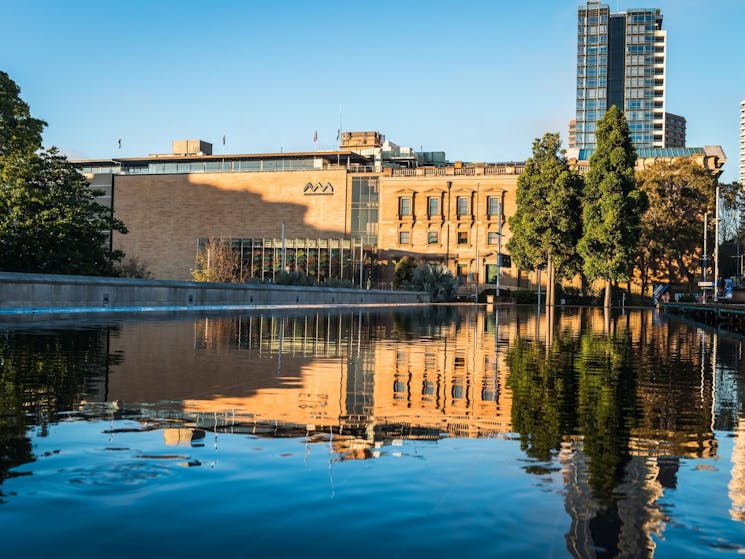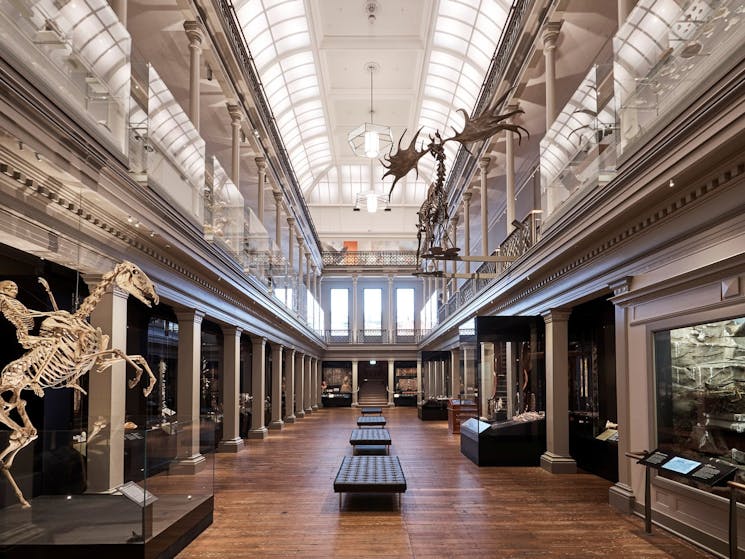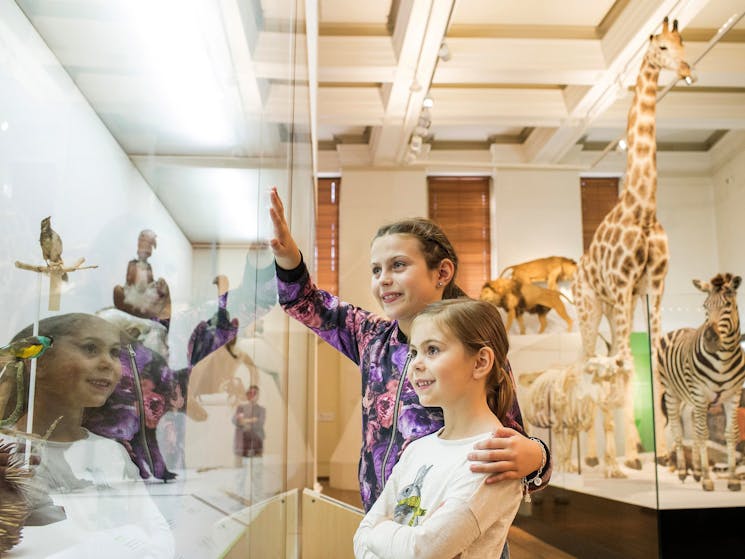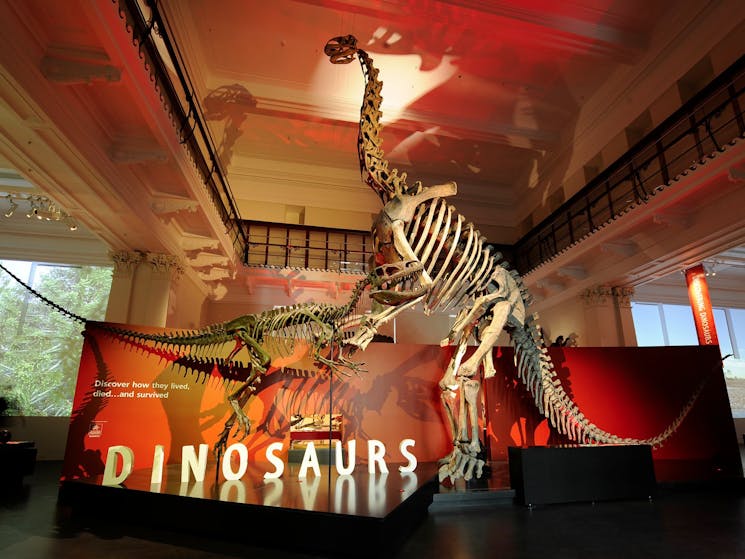 0

1

2

3

4

5

6
Australian Museum
Overview
The Australian Museum reopened on 28 November, 2020, after a $57.5 million refurbishment and expansion. Established in 1827, the Australian Museum (AM) is Australia's first museum and has been at…
The Australian Museum reopened on 28 November, 2020, after a $57.5 million refurbishment and expansion.
Established in 1827, the Australian Museum (AM) is Australia's first museum and has been at the forefront of scientific research, collection and education for more than 185 years. Through exhibitions and other public programs the AM continues to inform and amaze generations of visitors about the unique flora, fauna and cultures of Australia and the Pacific.
The Wild Planet exhibition highlights the importance of biodiversity through 400 amazing animals and their connections to one another in the Tree of Life.
Experience the stories of Indigenous Australians in their own words, or discover Australia's strange and notorious animals. With its combination of the latest technology, ongoing research and impressive collections, the AM always surprises.
Be inspired to explore, understand and care for this world at the Australian Museum.
Caters for people who are deaf or have hearing loss