Taste of Australia with Hayden Quinn – Eveleigh
Taste Eveleigh with Hayden Quinn
Cook, author, presenter and MasterChef Australia contestant Hayden Quinn delves into Sydney's incredible restaurants, rich culture and natural beauty for season four of Taste of Australia with Hayden Quinn – Sydney Edition. This week he wanders the thriving inner-city hub of Eveleigh.
Episode 5: Eveleigh
Episode 5: Eveleigh
Hayden Quinn explores the South Eveleigh precinct, discovering a zero-waste cocktail bar and a rooftop garden.
"There's a couple of native raspberries here, if you want to give them a try," says horticulturalist Clarence Slockee, who maintains the South Eveleigh Community Rooftop Garden.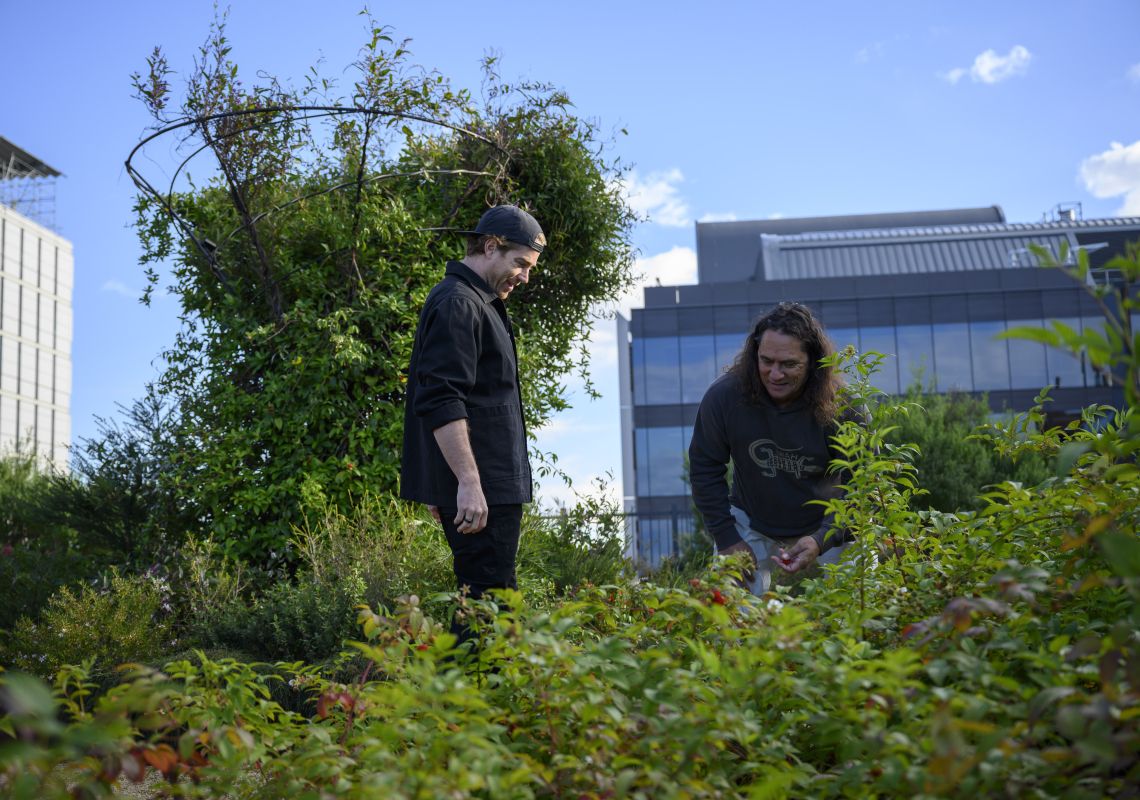 Hayden discovers the incredible native produce grown in the rooftop garden, which showcases a variety of edible cultural and medicinal plant species. The space is also home to a roster of cultural workshops, education programs and musical events.
"There's amazing food around here at Eveleigh. I think I'm going to go with one of the wraps – the chicken shawarma," says Hayden.
Hayden tries one of the delicious wraps at Bekya Middle Eastern Kitchen, the second location for this eatery which specialises in Egyptian food using family recipes. Another top pick is the brekky plate with haloumi, cujuk, chorizo, scrambled eggs and flat bread.
"Our aim is to get to zero waste as quick as we can, and that's by diverting a lot of things from landfill from the markets," says Matt Whiley, owner of Re- bar in South Eveleigh.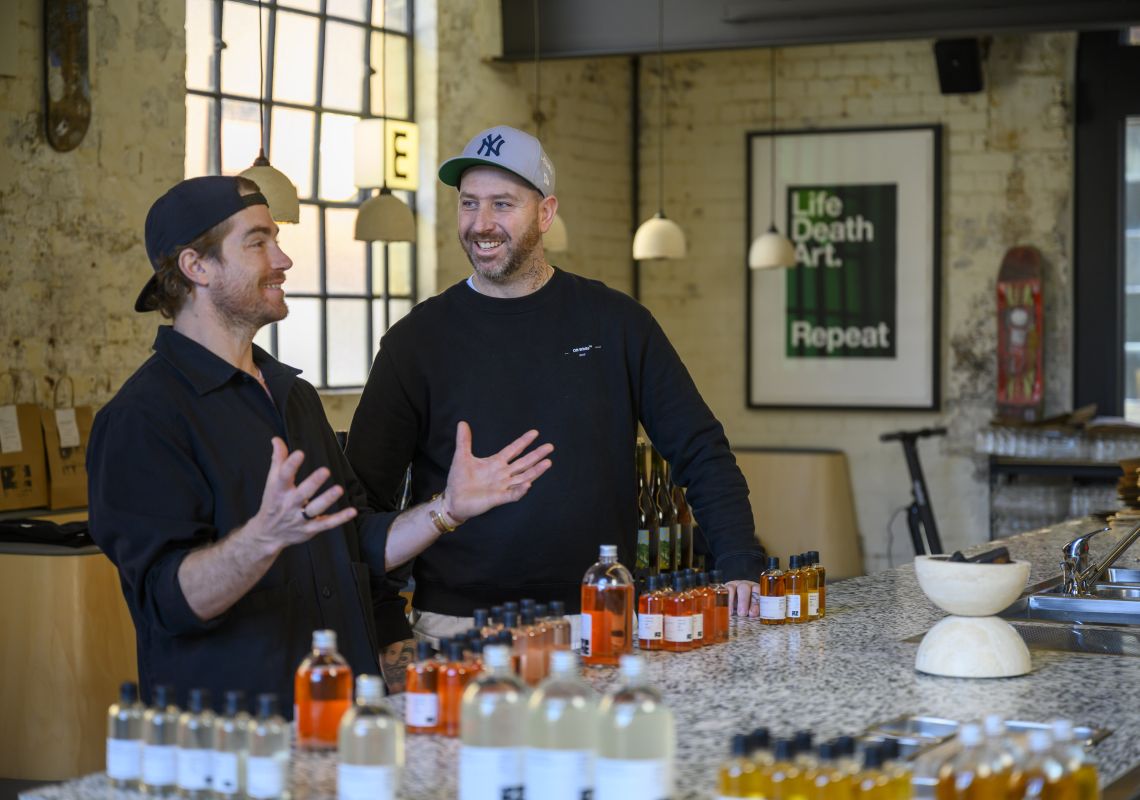 Matt gives Hayden the rundown on creating the world's first sustainability-focused, zero-waste bar. Everything from the materials used to build the venue, to the ingredients in the drinks, are made from recycled or excess materials or produce that would otherwise be thrown out.
"How good's this! Just a couple of blokes making a knife in a forgery," says Hayden. Blacksmith Matt Mewburn shows Hayden how to make a knife in Eveleigh Works.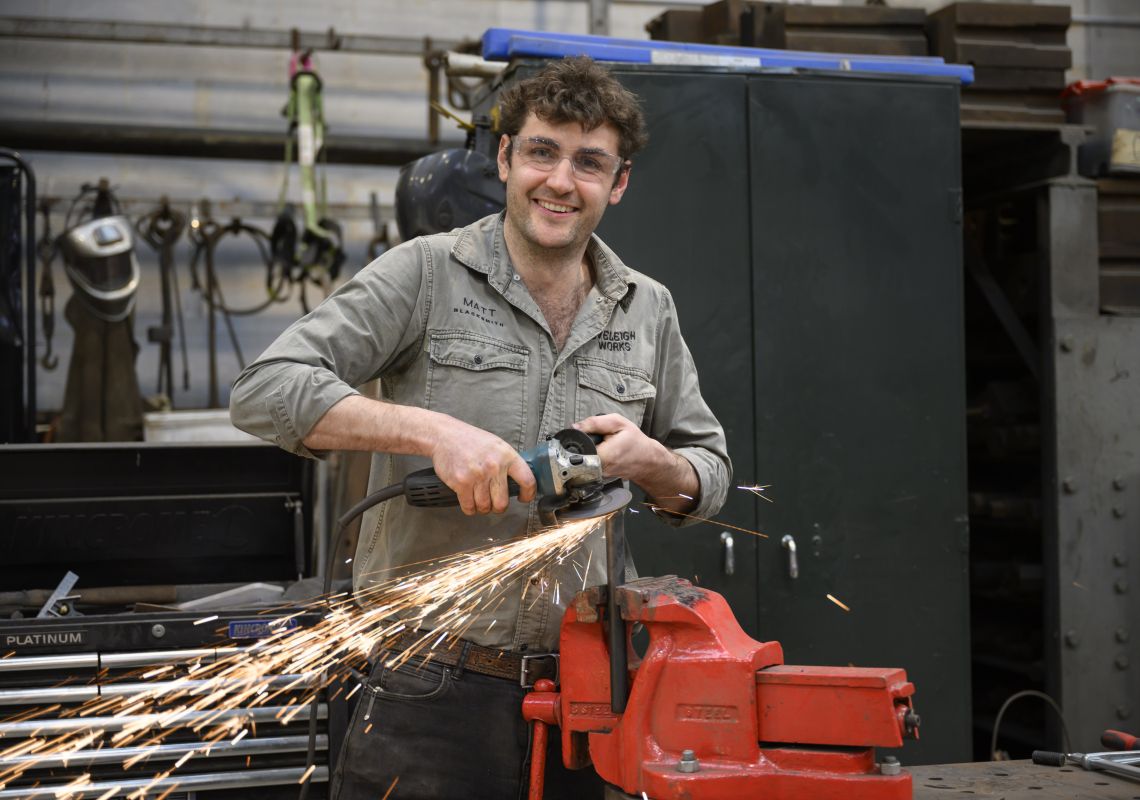 Opening in 1887, Eveleigh Works houses the largest collection of Victorian blacksmithing equipment in the world. The workshop courses in blacksmithing, toolmaking, and knifemaking – the latter being a favourite with chefs.
Cook with Hayden
Cook with Hayden
Embrace the firey flavours of the forge with these smoky hot wings.
Taste more of Sydney with Hayden