Parramatta
It's Sydney's second CBD as well as being the historic heart of Western Sydney, which means you have the best of both worlds. Parramatta has the kind of restaurants, culture and festivals you'll find in town as well as UNESCO World Heritage, the natural beauty of the river and a quality of life that's just a little more chilled out.
Things to do
For culture vultures, the first stop is Riverside Theatre, a performance arts centre which hosts over 1000 events a year. Being home to a rich diversity of cultures, Parramatta has a vibrant arts and cultural scene which include world-class performers and annual festivals such as the popular Parramasala and Parramatta Lanes.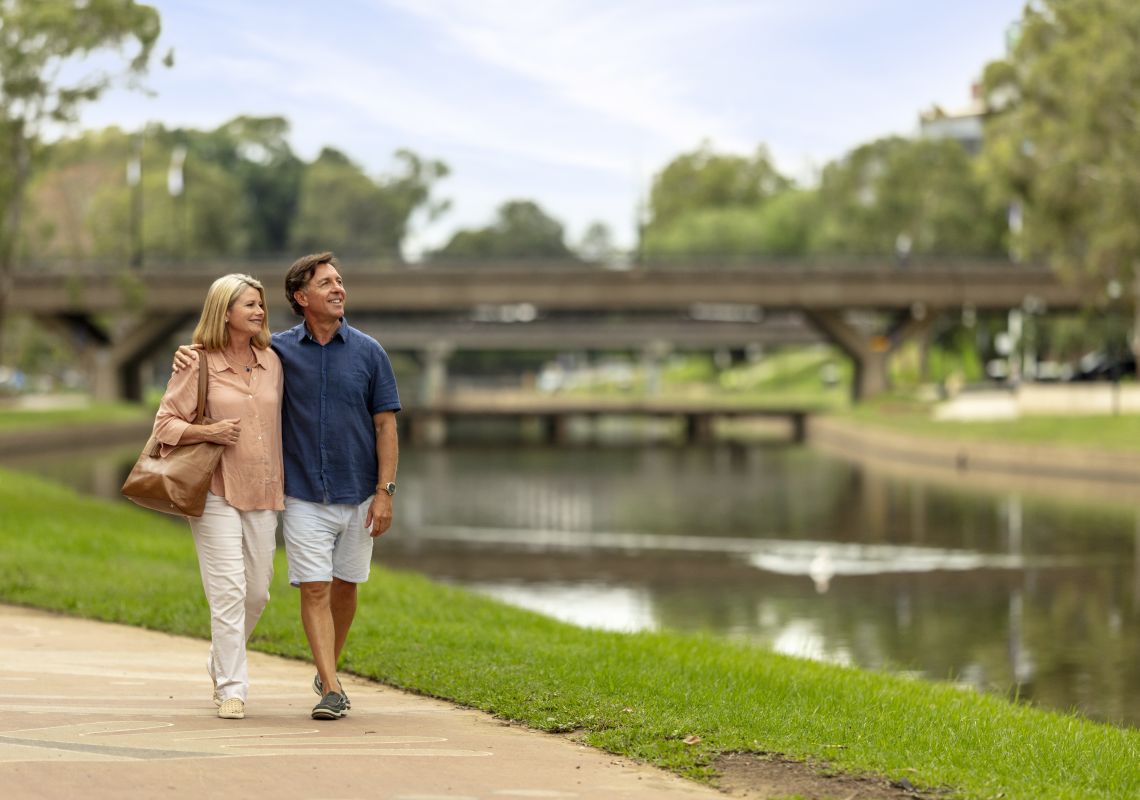 Pop into Parramatta Heritage and Visitor Information Centre to pick up maps on the area. Walk or ride along the Parramatta River, which winds past Old Government House – the country residence of the first 10 governors – in beautiful Parramatta Park. Both spots are World Heritage-listed Australian Convict Sites.
Continue your walking or cycling adventure and head to the spot where former convict James Ruse successfully grew the first wheat crop in 1791 and tour on-site the 1835-built Experiment Farm Cottage. Wool pioneers John and Elizabeth Macarthur owned Elizabeth Farm, the site contains the oldest surviving European building in Australia.
A short stroll from Elizabeth Farm is Rosehill Gardens, race-goers will know it better as the home of the richest horserace in the world for two-year-old thoroughbreds – the Golden Slipper. Not into racing? It's still a fun day out as you cheer on your favourite. Check out the exciting events calendar for more race days as well as other shows, exhibitions and festivals.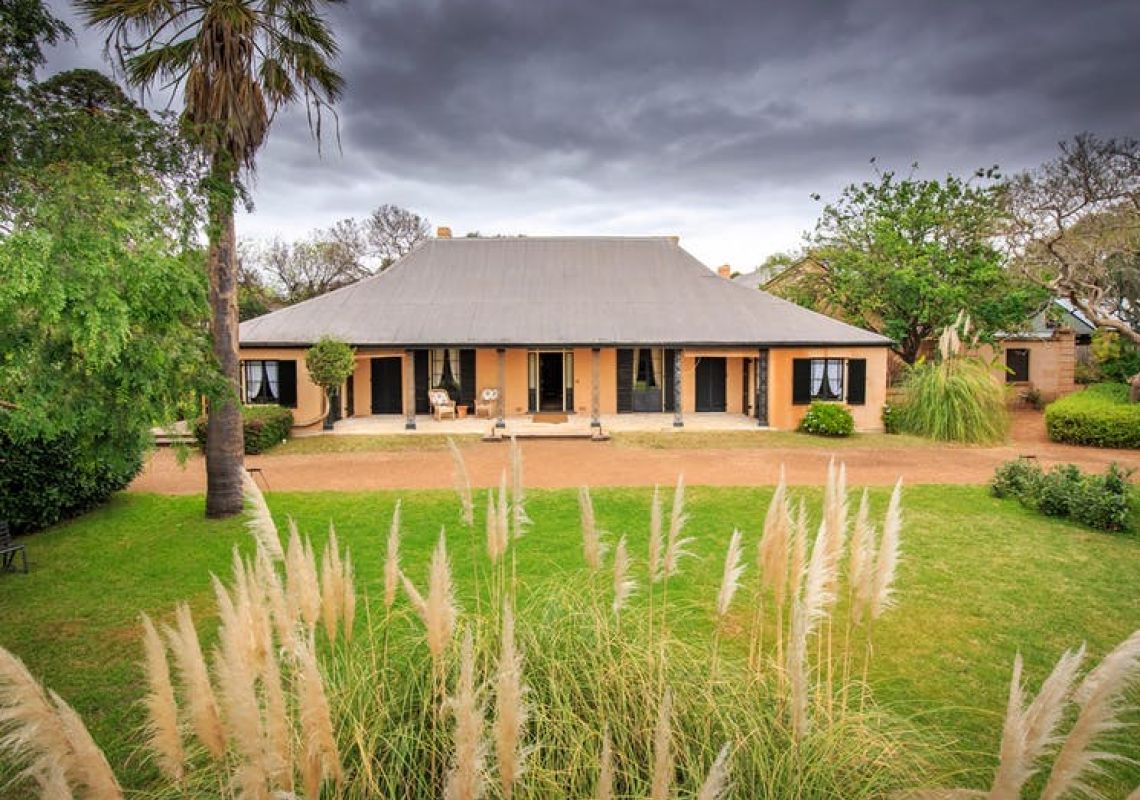 Eat & drink
Parramatta is a multicultural hub, which means it's the place to have your fill of authentic, delicious experiences. Head to popular 'eat streets' along Church Street and Wigram Road to find a fantastic selection of restaurants and cafes that span all cuisines, from Asian to Italian and everything in between. People from all over Sydney head to Circa Espresso for its ridiculously good coffee and tasty brunches.
Enjoy an elegant high tea Gatehouse Tea Rooms, one of the oldest high tea venues in Australia. For something a lot more modern, Nick and Nora's is a rooftop champagne bar with views from the 26th floor and on the other end of the spectrum Uncle Kurt's is a small bar hidden away in a carpark basement.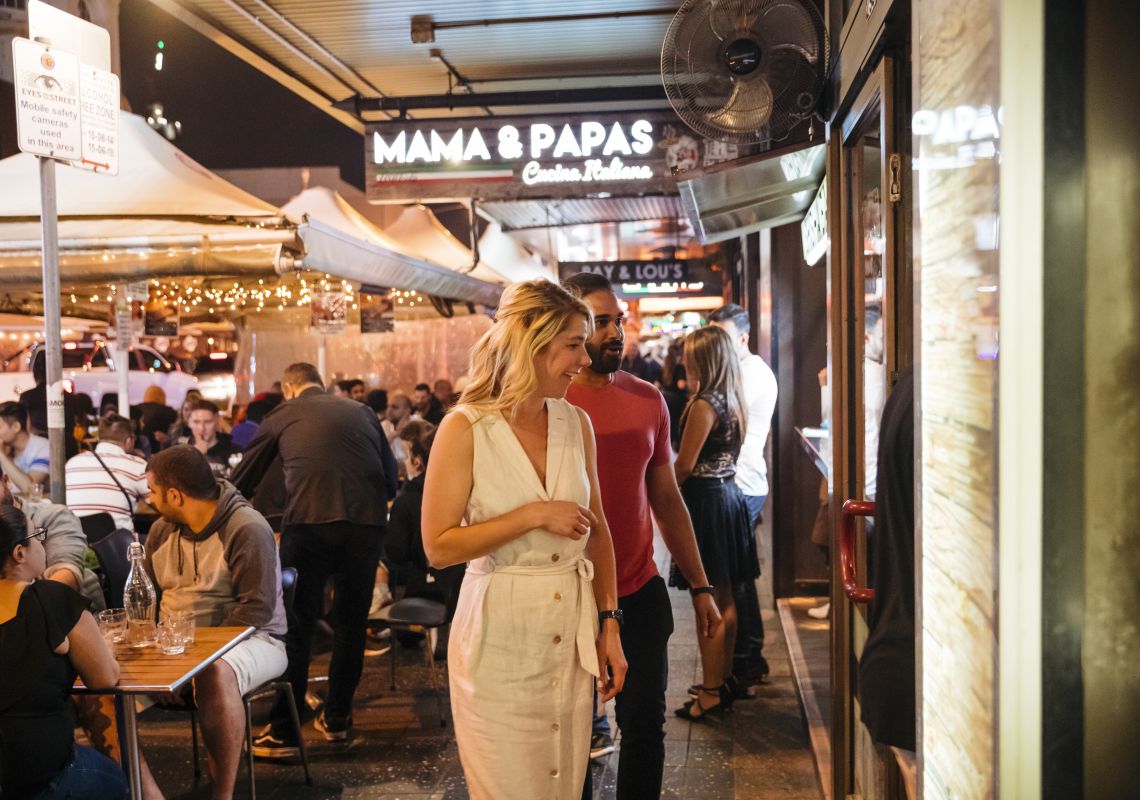 Getting there
A delightful way to travel to Parramatta is by ferry from Circular Quay, gliding under the Sydney Harbour Bridge and along pretty Parramatta River past Sydney Olympic Park to Parramatta Wharf. The scenic trip is about 85 minutes. A train from Central Station is about 25 minutes. You'll find a range of accommodation options to suit all budgets.