Camden
With its colonial buildings, charming streets and wisteria walks, it's hard to believe that historic Camden is only an hour away from the city – it feels like a completely different world. Take the opportunity to step back in time and discover how the agricultural pioneers who built this town also helped the Sydney colony flourish.
Things to do in Camden
Visitors make a beeline for the convict-built Belgenny Farm on Camden Park Estate. Established by John and Elizabeth Macarthur in 1805, it's one of Australia's oldest set of intact farm buildings and offers an insight into how the colony was fed and clothed back in the day. The estate's colonial garden is also worth exploring.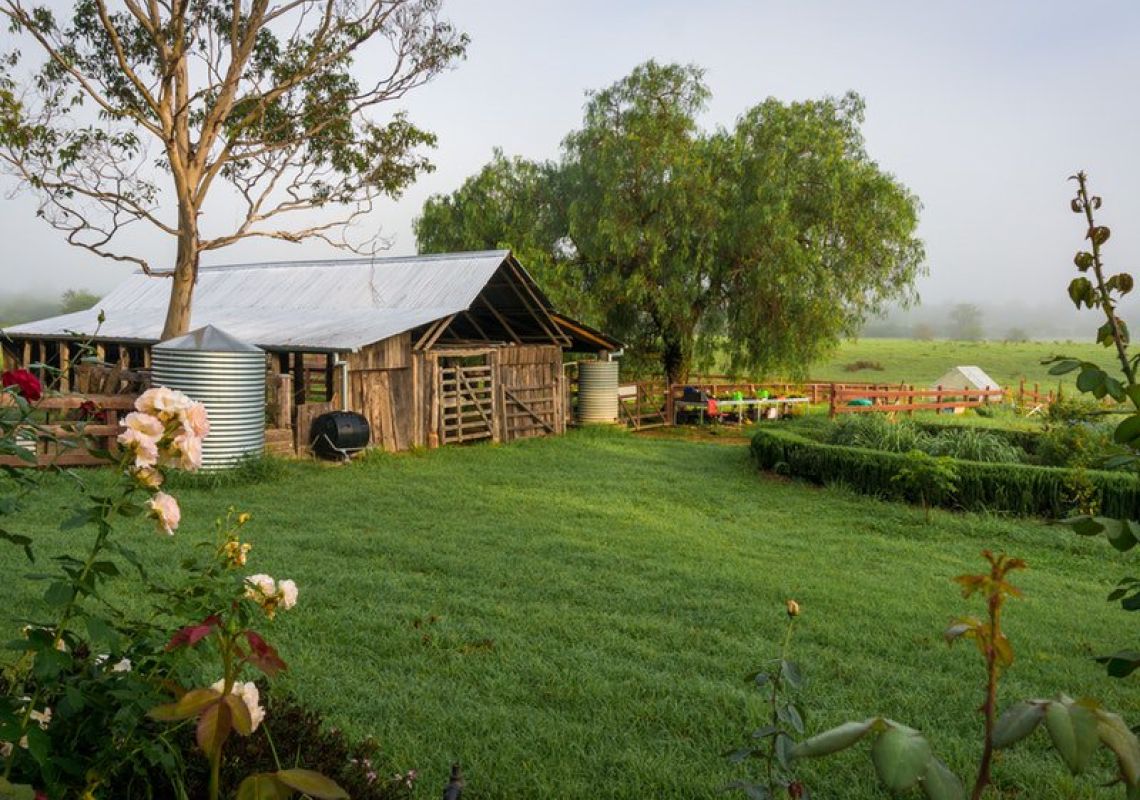 Camden Park House, completed in 1835, is a Palladian-style mansion that's still occupied by the descendants of the Macarthurs. It's open to the public one weekend a year in September during the Camden Festival but you can also learn about the district's colonial and Aboriginal heritage at the Camden Museum, inside the Camden Library.  
Macarthur Park is a sprawling green space which includes heritage rose gardens and wisteria walks. The nearby Australian Botanic Garden Mount Annan is the nation's biggest botanic garden and home to 20km of mountain biking tracks. For something a little more lo-fi, play a round at the Camden Golf Club.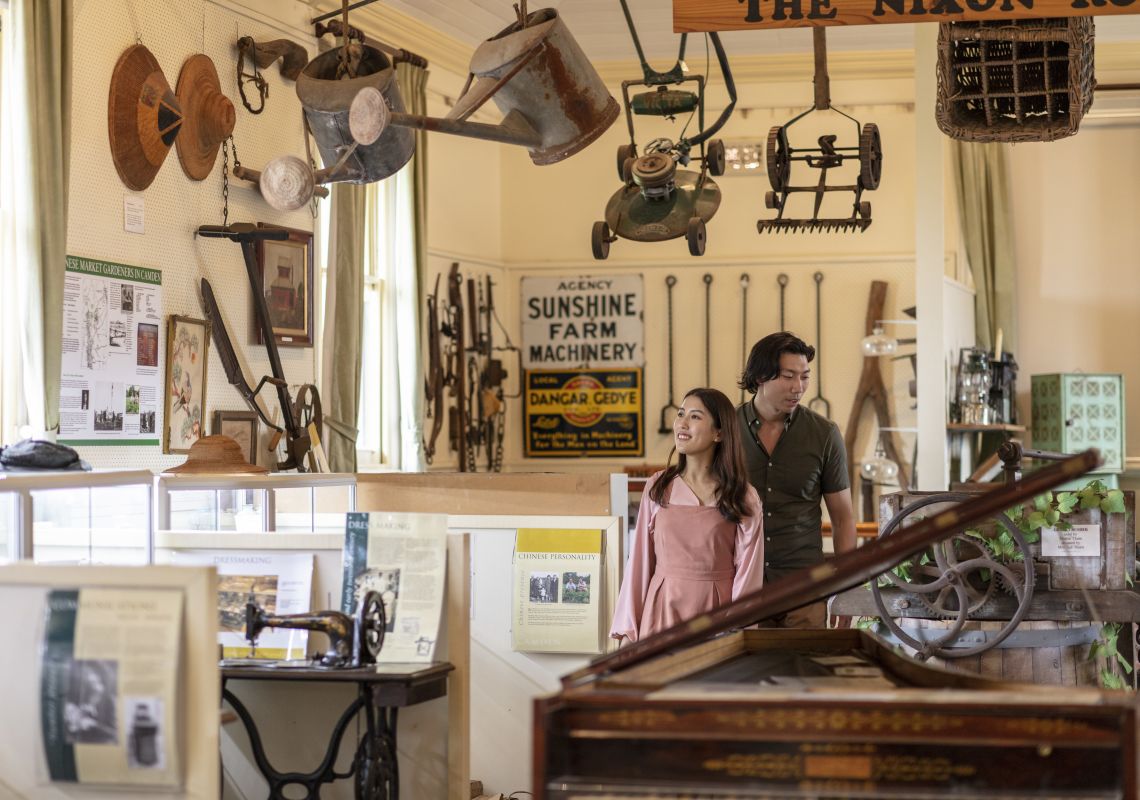 For more fun activities, check out the events calendar which includes the Camden Show, a traditional country show held every year in autumn. As part of the annual Camden Festival, Camden Town Farm hosts the annual Taste – Food, Wine and Music Festival.
With the World Heritage-listed Blue Mountains to the west and the city skyline to the east, the area is perfect for aerial tours for all tastes and thrill-levels. Choose from a dual seat aircraft with Southern Cross Gliding Club, an aerobatic flight with Air Combat Australia or a vintage aircraft with Camden Aviation.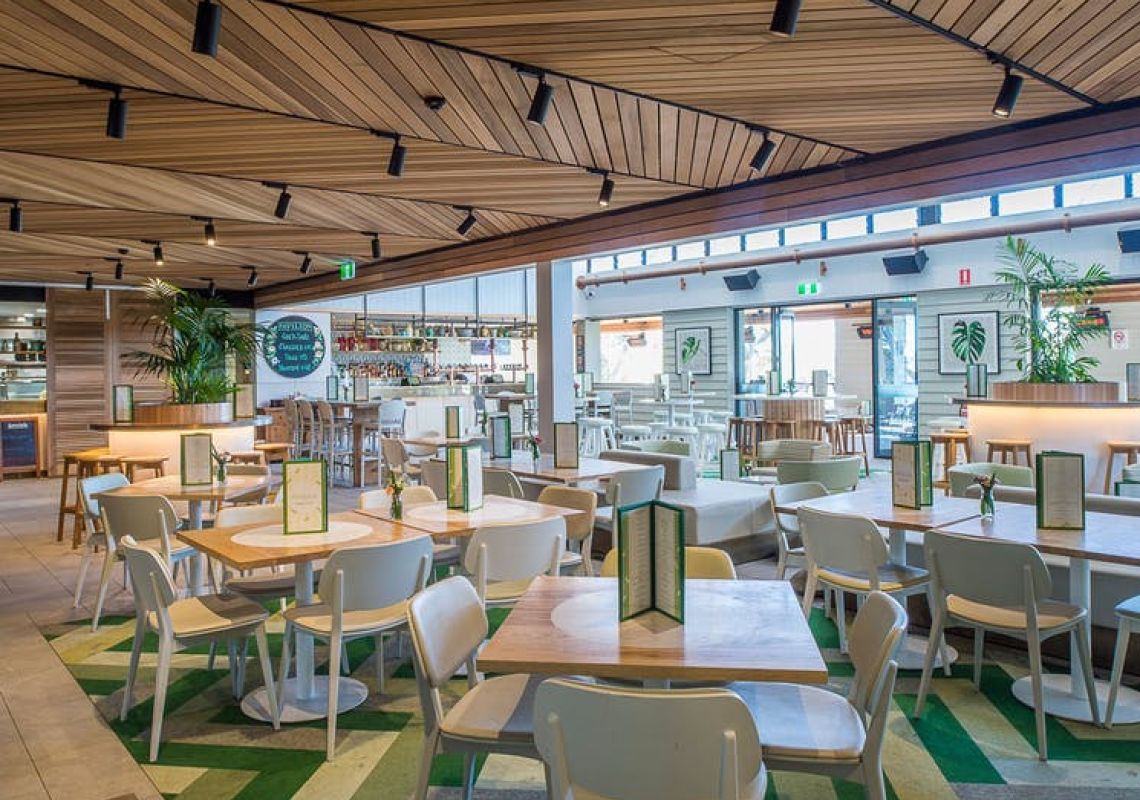 Eating and drinking

in Camden
A great way to savour the local produce is to visit cellar doors such as Cobbitty Winery and browse the bustling Camden Fresh Produce Market, held every Saturday in a picturesque rural setting. You'll find a delicious range of farmers' produce and gourmet treats which are grown locally.
With such great produce in the area, it makes sense you're spoilt for choice with it comes to local restaurants. You can't beat the setting of Melaleuca House, right in the middle of the Australian Botanic Garden. More casual options include Burger Frank and Barenz while The Narellan Hotel and Camden Hotel are popular local pubs.  
Getting to and staying

in Camden
Camden is accessible by public transport from the city centre but it's worth taking the leisurely hour's drive so you have a car to explore the area.  There are a range of accommodation options, spanning camping to B&Bs and hotels.