How to spend 3 days exploring Sydney's most iconic precincts
Sample world-class food and coffee, marvel at eye-opening culture and meet friendly locals on a 72-hour tour of Sydney's most famous neighbourhoods.
There's no better way to get to know Sydney than by exploring the characterful inner-city pockets where its residents dine, shop and play. Each precinct has a distinct personality, from sophisticated Surry Hills to bustling Barangaroo and unconventional Newtown. All boast fabulous food, strollable streets and abundant architectural beauty.
Together, these spots sum up what makes Sydney so special. Here's how to discover them.
Highlights
Check out architectural gems and diverse shopping precincts on foot
Feast on signature dishes from some of Sydney's best-loved kitchens
Experience Aussie music and more on Oxford Street, home to the world-famous Mardi Gras parade
Immerse yourself in maritime history and get up close to exceptional marine life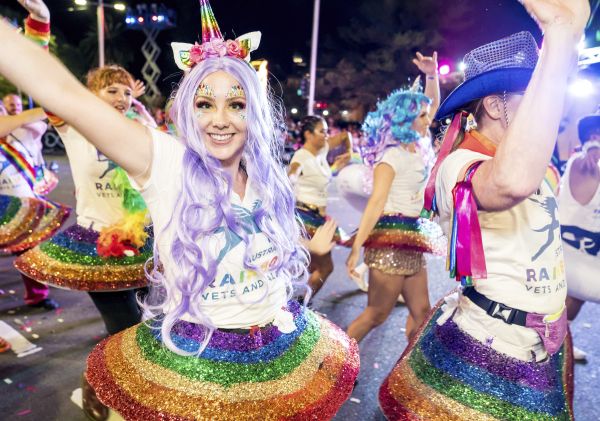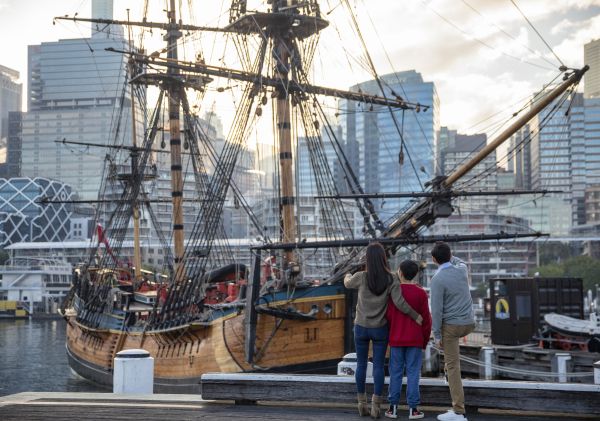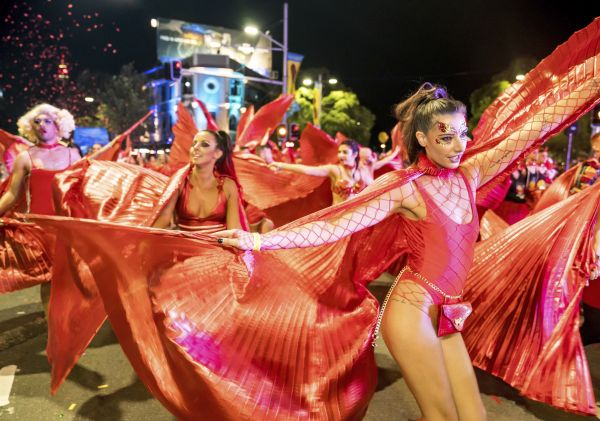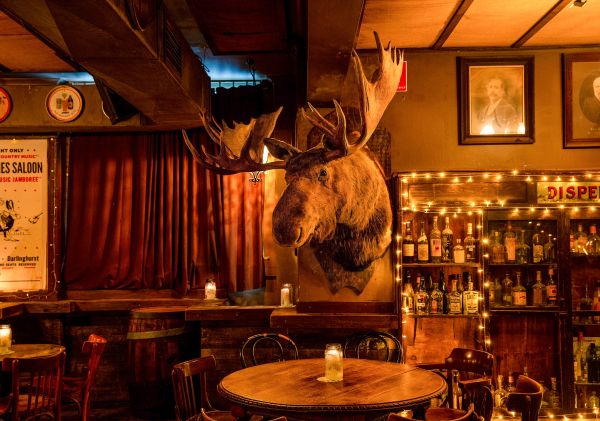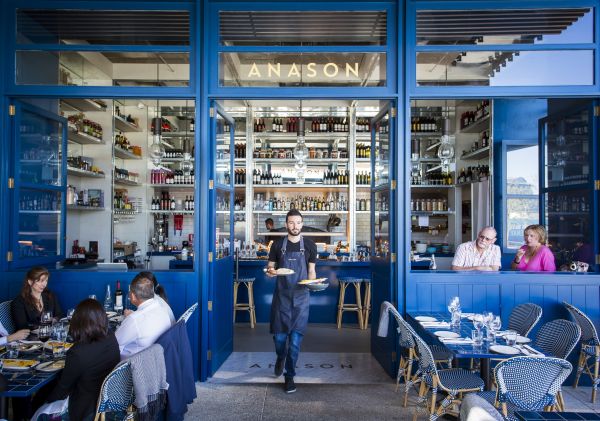 Where to stay
There are endless accommodation options in the city centre and its inner-city surrounds. If you want to splurge, consider big names Sofitel Darling Harbour or Crown Sydney in Barangaroo. For more boutique options, check in to the Medusa in Darlinghurst or the Veriu on Broadway. On a budget? Try this Darlinghurst trio: Song Hotel, Sydney Boutique Hotel or The Kirketon.
Morning
Begin your journey of discovery in a revitalised harbourfront zone that's steeped in history. Once home to a sprawling container terminal, Barangaroo is now a vibrant mini-city dotted with apartments, offices, luxury hotels, and some excellent dining and shopping options.
Pick up breakfast at the newest outpost of Bourke Street Bakery, a Sydney institution known for its buttery croissants and superlative coffee. Then stroll along the water's edge to Barangaroo Reserve, a park landscaped with 75,000 native trees and shrubs. Here, you can join a Barangaroo Aboriginal Cultural Tour and learn about the harbour's rich Aboriginal history.
Don't leave Barangaroo without exploring the laneways of its southern precinct, where you'll find boutiques selling threads by local and international designers. There's also a small-format outpost of the chic department store David Jones and an expansive Title bookstore.
Afternoon
It's a short walk from Barangaroo to buzzy Darling Harbour, where some of Sydney's top cultural attractions rub shoulders with an eclectic array of restaurants and cafes. Grab lunch from one of the popular open-air eateries that overlook the water at the Harbourside shopping centre.
Once you've refuelled, stroll over to the Australian National Maritime Museum, which maintains a spectacular collection of historic vessels including a Cold War submarine. Or, for a different kind of aquatic adventure, visit Sea Life Sydney Aquarium and marvel at more than 700 different species, including an adorable dugong and the world's largest variety of sharks and rays.
Evening
In recent years, the area adjacent to Darling Harbour, known as Darling Square, has emerged as one of Sydney's liveliest after-dark destinations. Kick off your evening with a drink at Bucket Boys Bar, helmed by a posse of craft-beer specialists who also serve cocktails on tap and Aussie natural wines.
For a memorable dinner experience, book a table at The Eight, a cavernous Cantonese restaurant sitting at the top of Market City, and which has become famous for its roast duck, fresh seafood and fantastic yum cha since it opened its doors in 2011. Alternatively, head to Arisun for Korean fried chicken, Mamak for wafer-thin roti and Gumshara for unbeatable ramen.
Cap off your evening with a scoop of gelato from the Darling Square outpost of Messina, the cult Sydney brand famous for its wacky one-off flavours, such as mango pancake and cream cheese with red velvet.
Morning
Kings Cross, an atmospheric enclave within the suburb of Potts Point, is Sydney's original 24-hour neighbourhood. No matter what time your day begins, you can count on historic Cafe Hernandez for excellent coffee and breakfast fare.
Soak up the Parisian atmosphere as you wander the avenues of Potts Point and nearby Elizabeth Bay, which are lined with homewares stores (like Macleay on Manning and Becker Minty), art deco apartment buildings and colonial mansions dating back to the 1830s.
Afternoon
Hop in a taxi or ride share and head for nearby Surry Hills, a leafy locale that has long served as Sydney's restaurant mecca. For lunch, look no further than Bills, the original home of super-chef Bill Granger, whose repertoire of brunch classics – including ricotta hotcakes and corn fritters – is available all day.
Bills is on Crown Street, which also hosts some of the city's best independent retailers, from expertly curated bookshop Oscar and Friends to men's and women's fashion emporium The Standard Store and vintage homewares dealer Vampt Vintage.
Once you've had your retail fix, get a dose of culture at the Brett Whiteley Studio, where one of Australia's most celebrated creatives lived and worked in the 1980s and 1990s. Alongside a selection of Whiteley's work, there's a trove of personal effects and sketchbooks that shed light on the enigmatic artist.
Evening
Adjacent to genteel Surry Hills, hip and happening Darlinghurst provides dining and entertainment options galore, much of it located along Oxford Street. This is where the world-famous Gay & Lesbian Mardi Gras Parade takes place each March, and where Sydney's LGBTQIA+ community congregates all year-round. Whatever your identity, you'll be warmly welcomed.
Kick off the evening with a drink at the trendy Shady Pines Saloon, if you can find it: this speakeasy-style bar is hidden behind an unmarked door. Then stroll to Casoni, an Italian joint known for its homemade pasta and inventive specials.
Afterwards, settle in for the night at one of Darlinghurst's renowned entertainment venues, such as live-music den Oxford Art Factory or the beloved Darlinghurst Theatre Company, which hosts edgy theatrical and musical performances.
 Morning
Students, musicians and bohemian families have long flocked to Newtown and its lesser-known neighbour Enmore, giving the area a distinctive vibe. It's also where you'll find top-notch casual food from all over the world.
Begin on Enmore Road with breakfast at Shenkin, an Israeli-run cafe best known for its take on shakshuka (baked eggs). Then amble towards Newtown, popping in to shops such as Route 66 for vintage clothing and Collectika for a mix of vintage and new homewares and furniture.
Afternoon
You'll soon arrive at King Street in Newtown, where the shopping is eclectic, the people-watching is fantastic and the dining options are endless. Work up an appetite by walking to the lesser-visited southern end of the strip and checking out niche retailers such as All Buttons Great and Small and Repressed Records.
For lunch, choose from one of Newtown's numerous Thai restaurants, or seek out Continental Deli Bar and Bistro and order charcuterie, smoked anchovies and cheese to graze on. Wherever you dine, skip dessert and proceed to the final stop on your tour of Sydney's iconic precincts: the new location of an old Newtown favourite, Black Star Pastry on King Street.
It's here you'll find the legendary Strawberry Watermelon Cake, a heavenly creation topped with rose petals. Like Newtown itself, the iconic dessert is one of a kind. Endings don't come much sweeter than this.
More articles by theme
You may also like...