Coogee Beach
Coogee Beach
A quintessential Australian seaside experience awaits at Coogee Beach. The calm surf conditions, combined with a handful of ocean pools, relaxed beachside vibe and generous park spaces with barbecue facilities, make it perfect for family fun. Beyond the beach sits a thriving village full of lively eateries, surf shops and takeaway food outlets.
Ocean pools
Three of Coogee's ocean pools can be found at the southern end of the beach. McIver Baths, built in 1886, is Australia's last remaining seawater pool for women and children only. Wylie's Baths is a tidal pool with an elevated timber deck and Ross Jones Memorial Pool is known for its sandcastle-like turrets jutting out from the concrete pool walls.
Giles Bath is a natural rock pool with great ocean views located at the foot of the northern headland. You can access it via the coastal walkway at Dolphin Point, near the bronze memorial that honours the locals killed in the 2002 Bali bombings. During low tide, you can also reach the pool by walking along the rocky foreshore from Coogee Beach.
Things to do
You can spot Wedding Cake Island just off the coast, made famous by an eponymous instrumental song from rock band Midnight Oil. It's 1km out to sea and the rocky outcrop is what protects the beach from most swells. The relatively calm waters are a gift to snorkelers and scuba divers who want to explore the thriving underwater world.
You can walk from Coogee's northern headland to Gordons Bay, another wonderful snorkelling and diving spot, and where you'll find an underwater nature trail. It's a hidden oasis only accessible to pedestrians and easily one of the prettiest bays in Sydney. Sydney Underwater Scooter Tours offers amazing underwater experiences in the bay.
Eat & drink
Goldstein Reserve, across from the main beach, is perfectly positioned if you want a pretty spot to eat your takeaway fish and chips. Grant Reserve on the southern end of the beach is popular with families thanks to picnic tables, barbecues and a ship-shaped playground to entertain the children. 
For more adult fun, head to Coogee Pavilion's rooftop for a drink overlooking the ocean before enjoying fine dining at mimi's, share plates at Coogee Wine Room, Mexican at Taqueria or South East Asian at Sugarcane. For a beachside brunch, head to one of the delightful local cafes such as The Little Kitchen, Bohaus Cafe or The Lion and Buffalo.
Getting there
Getting to this beautiful beach by public transport is easy. You can hop on a bus at Circular Quay or Central Station, or take a train to Bondi Junction for a connecting bus. Alternatively, you can get to the beach via the Bondi to Coogee Coastal Walk, a 6km track with phenomenal ocean views that weaves past Bronte and Clovelly, before arriving at Coogee.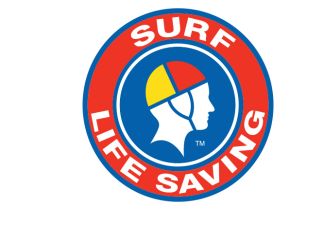 Enjoy Sydney's beaches by following these safety tips
Always swim between the red and yellow flags; surf lifesavers have identified this area as the safest spot to swim in the water. It's also a good idea to always swim with a friend.
Pay attention to the advice of the lifesavers and safety signs. Visit SharkSmart to understand any potential risks in the area you are swimming. You are always welcome to ask lifeguards for more safety advice. If you find yourself needing help in the water, stay calm and attract attention. Check conditions before you go. You can also find patrolled beaches by visiting beachsafe.org.au.