Randwick
Randwick may seem unassuming, but it's got excitement, glamour and intrigue. It is home to the famous Royal Randwick Racecourse, one of Sydney's original art deco cinemas, colonial heritage such as St Jude's Anglican Church designed by eminent architect Edmund Blacket and completed in 1865, and one of the most original museums in Sydney.
Things to do
Horseracing began in Randwick in 1833 and the world-famous Australian Derby for three-year-olds started in 1861. The exciting events calendar is filled with many more race days, including the 10-week Spring Carnival and the Championships in April. It's a chance to dress up and relish the colourful atmosphere and inimitable facilities.
The Ritz Cinema was built in 1937 and as one of only two remaining art deco cinemas in town it is heritage listed. It's one of the last independent cinemas in Sydney, which makes for an eclectic mix of screenings; from big blockbusters to independent films and niche film festival programs.
The Museum of Human Disease may be one of the most intriguing museums in Sydney. Housed in the University of NSW, it is Australia's only publicly accessible medical pathology collection. There are over 2,000 specimens and you'll learn about infectious, genetic and lifestyle-related diseases in an informative, entertaining way.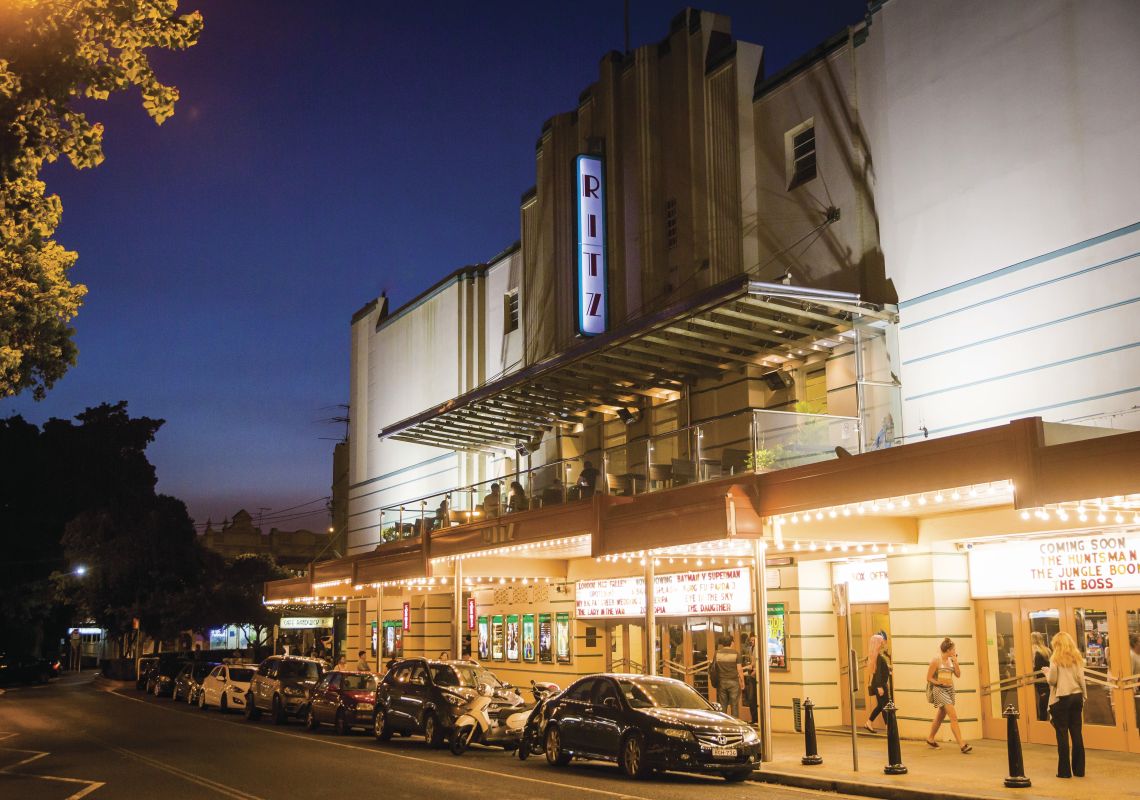 Eat and drink
As a university hub, you'll find an abundance of cheap and cheerful international cuisine. Make your way around the world without leaving this suburb. Lebanon and Beyond has all your Middle Eastern favourites, Jimbaran for Indonesian, Maybe Frank for pizza and Chat Thai for fantastic Thai plus more delicious places to eat.
Around the junction of Perouse Road and St Pauls Street, known locally as The Spot, are even more options such as Del Punto for tapas, Kurtosh House One is a Hungarian pastry shop that has a following for its rich Hungarian funnel cake and vegans can get their plant-based burger fix at Soul Burger.
As you explore the boulevards of Randwick, you'll discover cool cocktail bars and gastropubs, such as The Dog which has a range of craft brews on tap and a wonderful beer garden. The Cookhouse is a great gastropub, the classic two-storey Royal Hotel Randwick, built in 1887, is a grand corner pub and Bat Country is a convivial cocktail bar.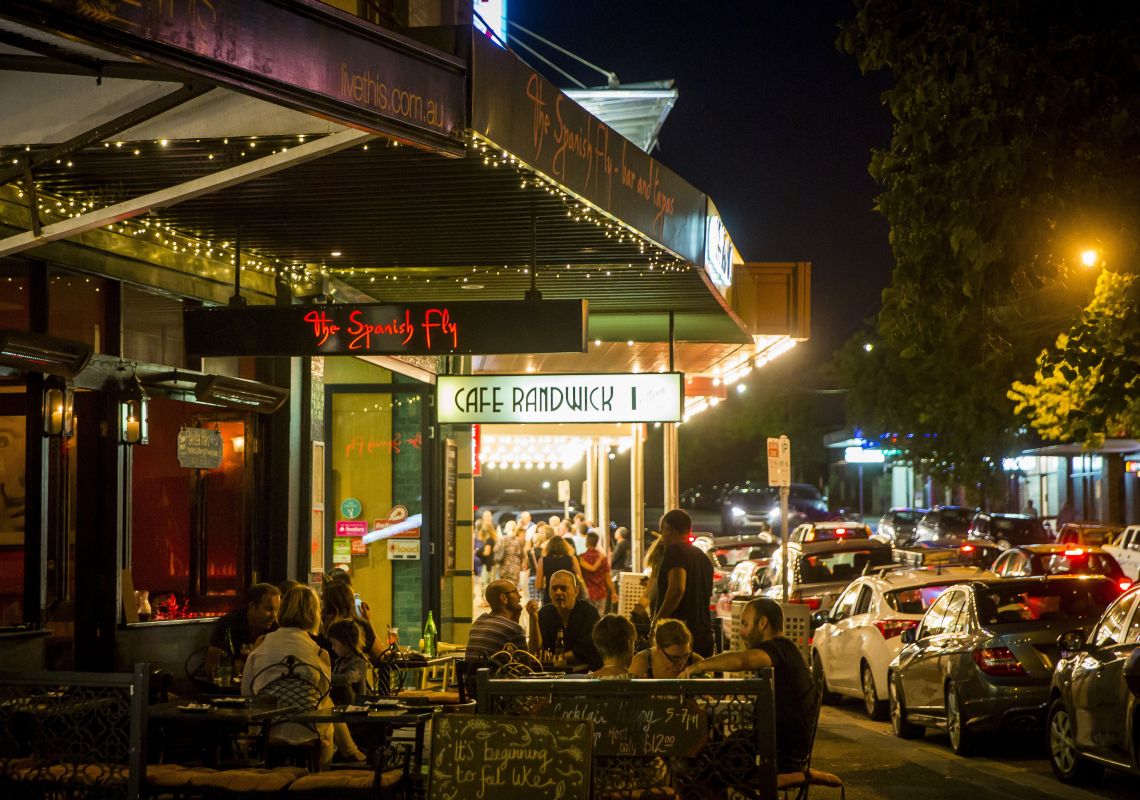 Getting there
Getting to Randwick is easy by public transport, catch busses throughout the CBD or from inner city Surry Hills which stop outside Royal Randwick near pretty Centennial Park. It's an easy 20 minute trip.  If you fancy a leisurely walk through Moore Park, it's an hour from Surry Hills.