Coogee
Coogee is one of Australia's oldest beachside suburbs and is teeming with charm. You've got the obligatory soft white sand, ocean pools, seaside parks and spectacular views but with a relaxed vibe. You'll find adventure too, from coastal walks to snorkelling or diving in an aquatic sanctuary teeming with marine life.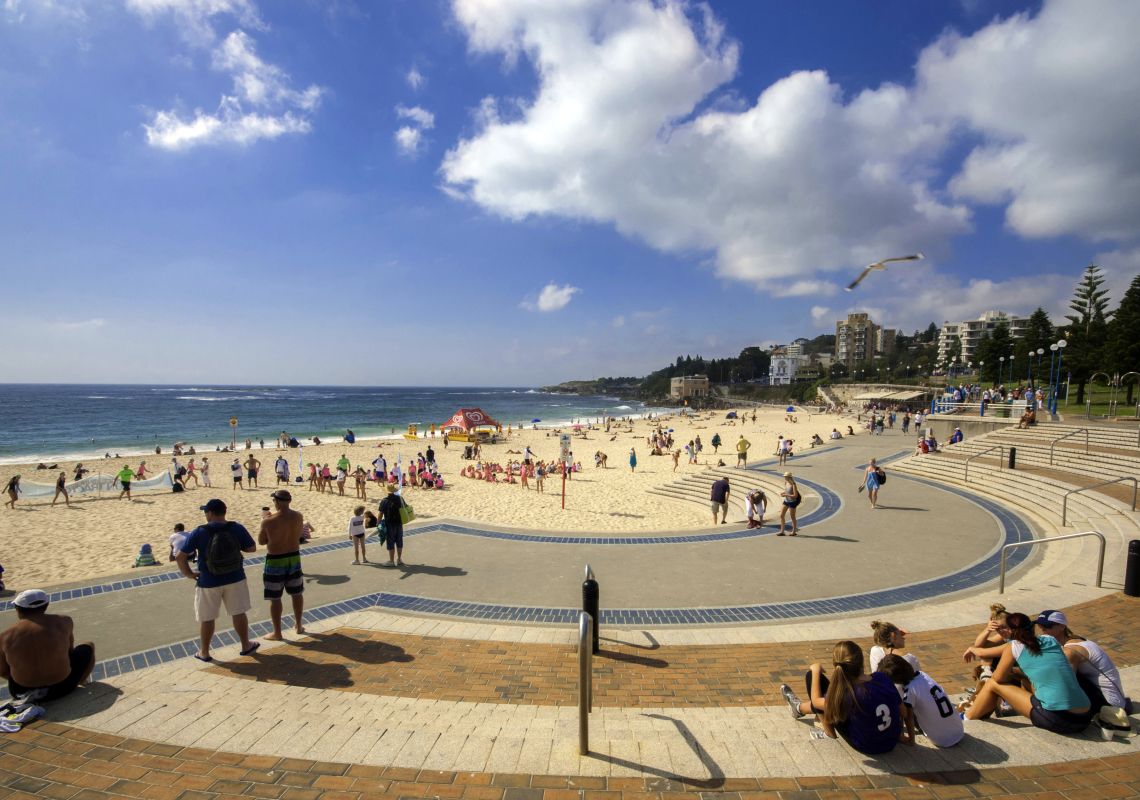 Ocean pools
Three of the four ocean pools are at the southern end, the steps from Grant Reserve lead to McIvers Baths is the last remaining ocean pool for women and children only, nearby Wylie's Baths has an elevated timber deck and Ross Jones Memorial Pool is next to the surf lifesaving club. Giles Baths is a natural rock pool at the foot of the northern headland.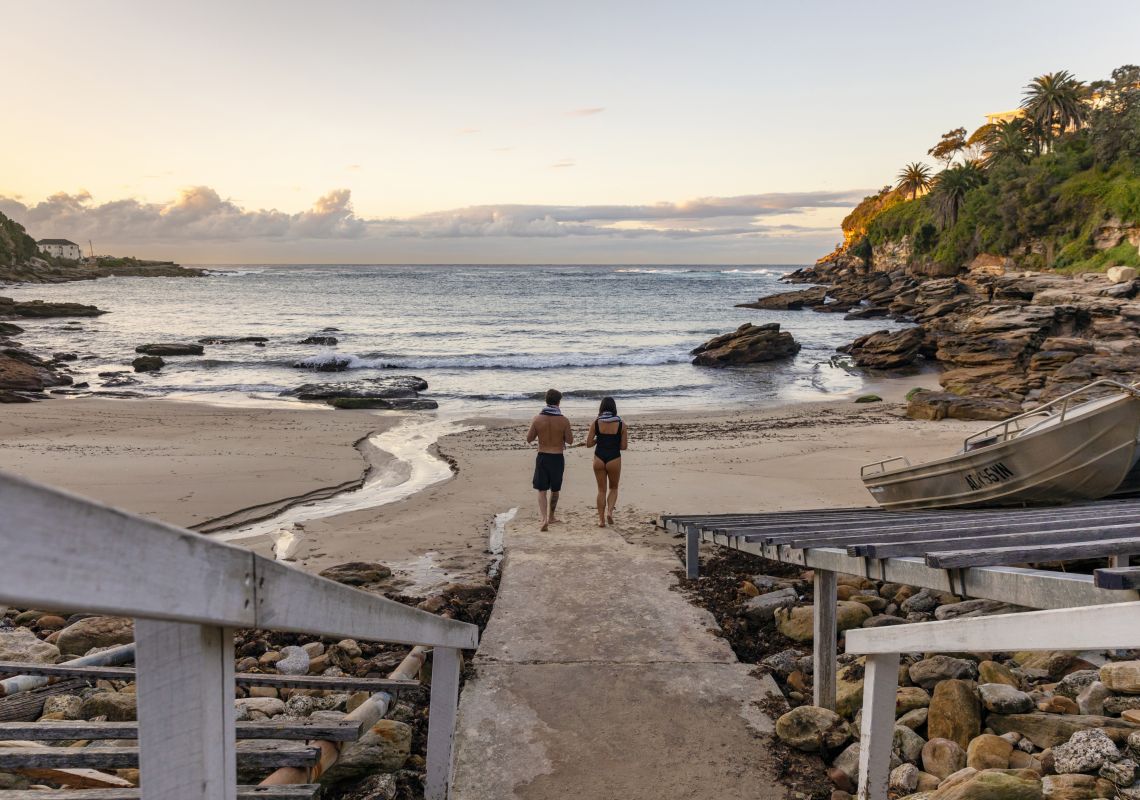 Things to do
Besides swimming and relaxing on soft sand, Coogee Beach is where you can start, or finish, the Bondi to Coogee Coastal Walk. The 6km trail winds along sandstone cliffs to other pretty beaches, including Bronte and Clovelly. You can spot whales along the coast between May and November during their annual migration.
On the trail is Dolphins Point, Coogee's northern headland where the bronze Bali Memorial looks over the ocean. Just north of the point is Gordons Bay, which is part of the Bronte-Coogee Aquatic Reserve. You can join Sydney Underwater Scooter Tours for a snorkelling experience in the bay.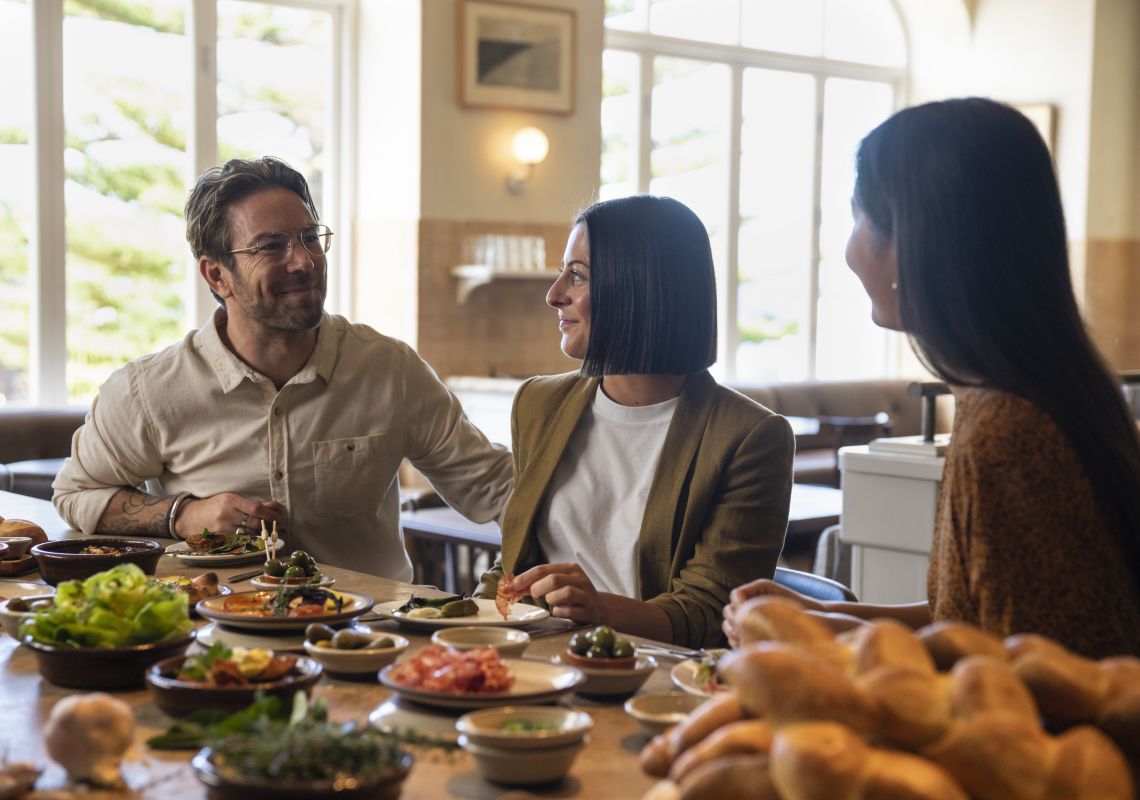 Eat & drink
Coogee boasts a vibrant cafe, bar and restaurant scene. The grand Coogee Bay Hotel has been a seaside retreat since 1873. Coogee Pavilion is a multi-level eatery with rooftop bar, Barzura is a popular local café and Bistro on The Greens is a bright, casual option at South Coogee Bowling Club.
Accommodation
You'll find a range of places to stay for a weekend escape or beach holiday. Crowne Plaza makes for a comfortable stay is you want to be right by the ocean, there are self-contained rooms at the Adina Apartments a few blocks back from the beach and there is also a range of budget backpacker hostels. 
Getting there
Getting to Coogee is easy by public transport, with buses stopping next to Coogee Beach, a popular beach for families with young children. It's about a half hour trip from inner city Surry Hills or the hub of Central station or just under an hour from Newtown in the inner west.
Search For Things to Do and Places to Stay