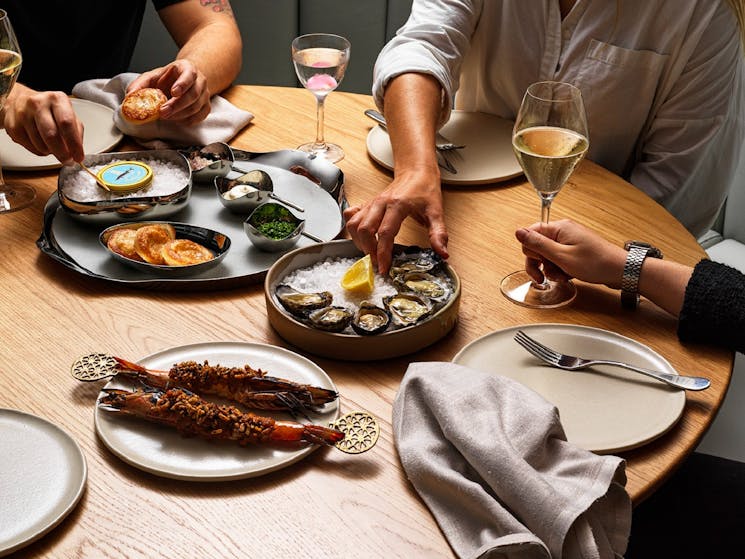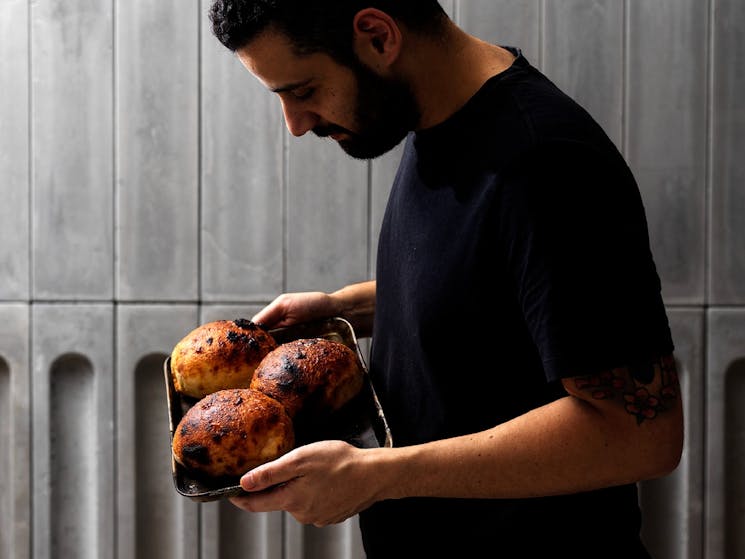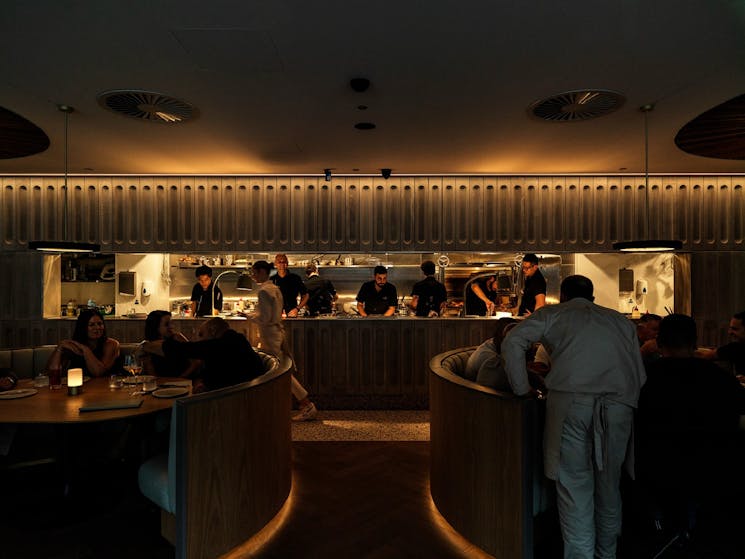 AALIA
Overview
AALIA's culinary team is led by Executive Chef Paul Farag who has spent years exploring dishes and techniques from lesser-known regions and coastlines of the Middle East and North Africa. He has…
AALIA's culinary team is led by Executive Chef Paul Farag who has spent years exploring dishes and techniques from lesser-known regions and coastlines of the Middle East and North Africa. He has discovered forgotten ingredients from millennia ago and uncovered recipes from within the pages of 10th century Arabic cookbooks.
AALIA beautifully combines ingredients from across territories and times, contrasting tradition with modern techniques to offer diners an Arabian nomadic time-travelling odyssey of dishes.
AALIA's interior organically emerges from Harry Seidler's original iconic MLC architecture. An ambition realised in a space, an experience that fluidly blends the past with the now, the interior with the exterior. Sculptural architectural features, tactile materials and furnishings are used in perfect synergy to create intimate and relaxing spaces.
Read more
Read less
Disabled access available, contact operator for details.