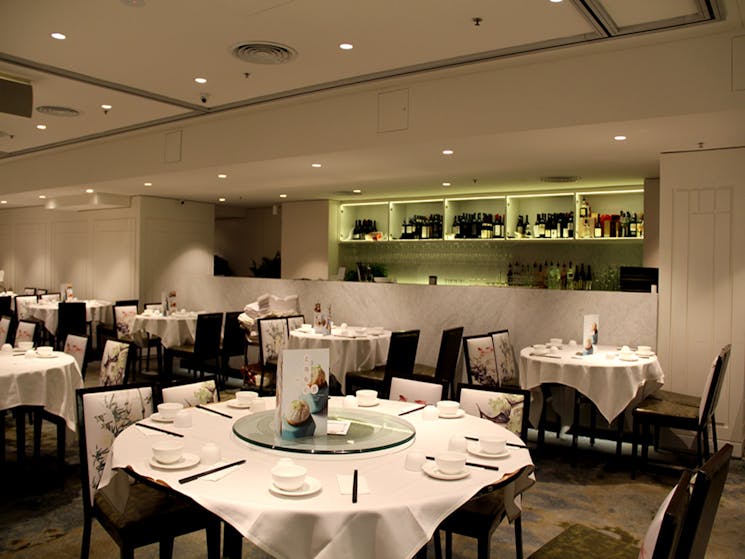 0

1
Zilver
Overview
Zilver is Sydney's premier authentic Cantonese restaurant and catering venue, in the heart of the city centre. Henry Tang founded Zilver Group in 2005 out of passion for Shanghai-inspired flavours…
Zilver is Sydney's premier authentic Cantonese restaurant and catering venue, in the heart of the city centre. Henry Tang founded Zilver Group in 2005 out of passion for Shanghai-inspired flavours and a vision for a contemporary style of chinese restaurant.
Zilver offers all manner of dining options- from Yum Cha to banquet, and even convenient take away. The shared seafood banquet will take your tastebuds on a journey through all the unique, fresh flavours of Shanghai and Chiu Chow. More casual diners will find the Yum Cha experience just as expansive, with over 120 fried and steamed morsels plated up. Be sure to try the congee, replete with hot rice, chunks of prawn and spring onion. The warm service ladies will guide you through the day, and the more traditional creations.
Newly renovated, Zilver Restaurant's ambience is utterly unique. While red and gold trimmings, and grey slate floors throwback to a Peking Palace, the LED screen wall firmly stamps a contemporary vibe. This seamless meeting of the old and the new makes Zilver the perfect catering venue, be it for weddings, anniversaries, birthdays and more.