Running in Sydney
There are few better cities for running than Sydney, thanks to its vast tracts of green and open space. Follow the foreshore around the curves of Sydney Harbour, run alongside rivers where families picnic, jog past breaking waves and discover wilderness where wild moss carpets the earth. 
Run the city
Whether you want to enjoy a peaceful walk or train for a marathon, well-designed tracks abound in Sydney. And it's not just the city's stunning national parks that will make you want to lace up your running shoes: explore art precincts, easy-to-navigate city streets and cobbled lanes dotted with cool bars and cafes.
The Sydney Harbour foreshore and gardens are overlaid with tracks for you to choose from. Start in the Royal Botanic Garden where you can wander along paths that snake down to the Sydney Opera House. Cross the eastern side of Sydney Harbour Bridge at sunset to see the city bathed in golden sunlight.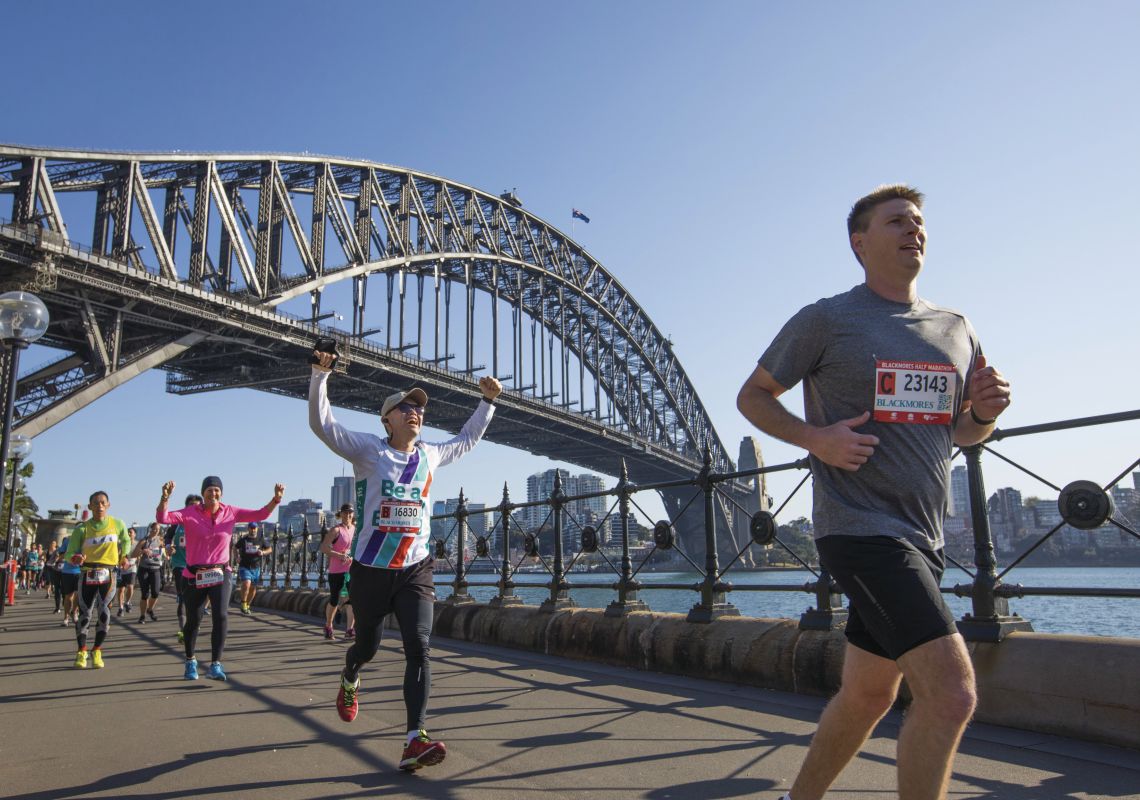 Coastal walks
Forget slogging it out on a treadmill. Visitors to Sydney can keep fit by looping around the city's bays and beaches. Find time to pause along paths that hug the harbour south of the bridge, wend their way through the historic streets of The Rocks and along Walsh Bay to Barangaroo and onto Darling Harbour.
Sydney's famous beaches are a popular place to walk, jog or run along the soft sand while taking in spectacular coastal scenery. Head south along the well-trodden track from Bondi to Coogee where you can join the dots between Bondi, Tamarama, Clovelly and Bronte beaches, then cool off with a swim.
The Manly to Spit Bridge route offers captivating views of the coast and Sydney's northern suburbs. Or try the Manly Lagoon to North Head run, which passes tiny beaches and colonial buildings. Start with coffee or an early morning surf at Manly Beach before you set off.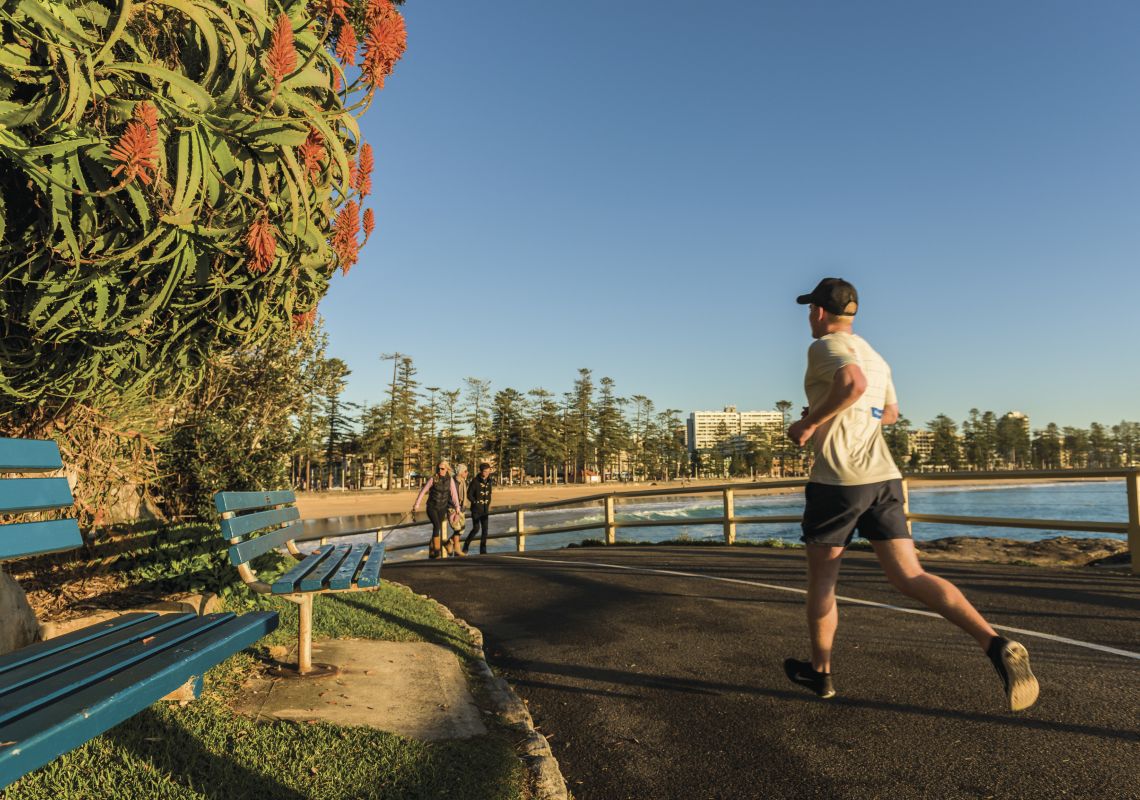 Parks and bushwalks
A perfect day in Sydney might also include a wander around Centennial Parklands, which has a plethora of quiet tracks to explore. Those used to running on hard surfaces can enjoy a welcome reprieve by taking the inside lane: a track made of grass. You can also hire a bike and cycle through the park.
Head south of Sydney to run along Cronulla seafront or challenge yourself to an off-the-grid trail run in Royal National Park. The park has more than 93km of walking and jogging tracks to suit all levels and abilities. The 10km Curra Moors loop offers a challenging run in a natural setting full of sculptural cliffs and cascading waterfalls.
Enjoy These Running Events in Sydney
Inspiration straight to your inbox
Subscribe to our newsletter in order to stay up to date for all the upcoming events, news and inspiration.
Never miss out on news and events