Sydney Opera House
A masterpiece of human creativity, the Sydney Opera House welcomes millions of visitors from all over the world every year. Unfortunately, due to current government restrictions the iconic venue has been forced to close its doors. Instead, a new digital program called From our House to Yours has launched to inspire, educate and entertain.
Digital Season
The program will include full-length performances and talks, never-before-seen footage, podcasts, long-form articles and behind-the-scenes content. It's designed to bring people together, regardless of where they are. Content will be available free on-demand from the Sydney Opera House website.
In addition, exclusive new content will be released nightly at 6pm from Wednesday to Saturday. It will include performances from artists like Missy Higgins and the Sydney Symphony Orchestra, talks from The Writers Room and All About Women, and readings from authors such as David Walliams.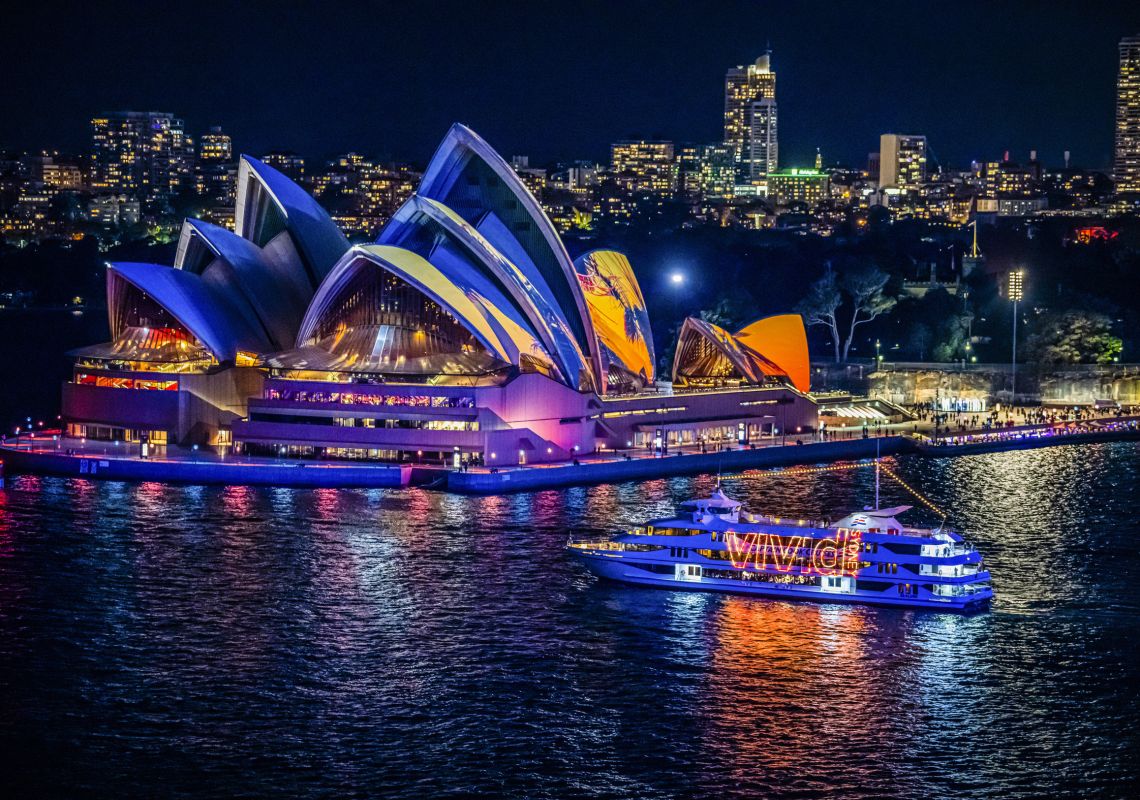 Sydney Opera House is set on beautiful Sydney Harbour and features world-class performances of opera, ballet, classical and modern music, contemporary dance, theatre and more.
Things to do
Opened in 1973, the Sydney Opera House hosts more than 1,600 performances a year in its concert halls and theatres, from opera to comedy shows. Even the famous sails become a brilliant canvas for incredible digital lightshows such as Vivid Sydney, the biggest festival of light, music and ideas in the world, held in May and June.
One of the sails is illuminated daily at sunset, 7pm, 8pm and 9pm with the work of Aboriginal artists in the Badu Gili exhibition. You can also walk around the Opera House forecourt, day or night, and marvel at the unique building, which uses seawater from the harbour to power both the cooling and heating.
Enjoy a behind-the-scenes look at the UNESCO World Heritage-listed building on daily guided tours, available in English, Chinese, French, German, Japanese, Korean and Spanish. You'll peek behind the curtains and uncover the fascinating stories of Australia's most celebrated performing arts centre.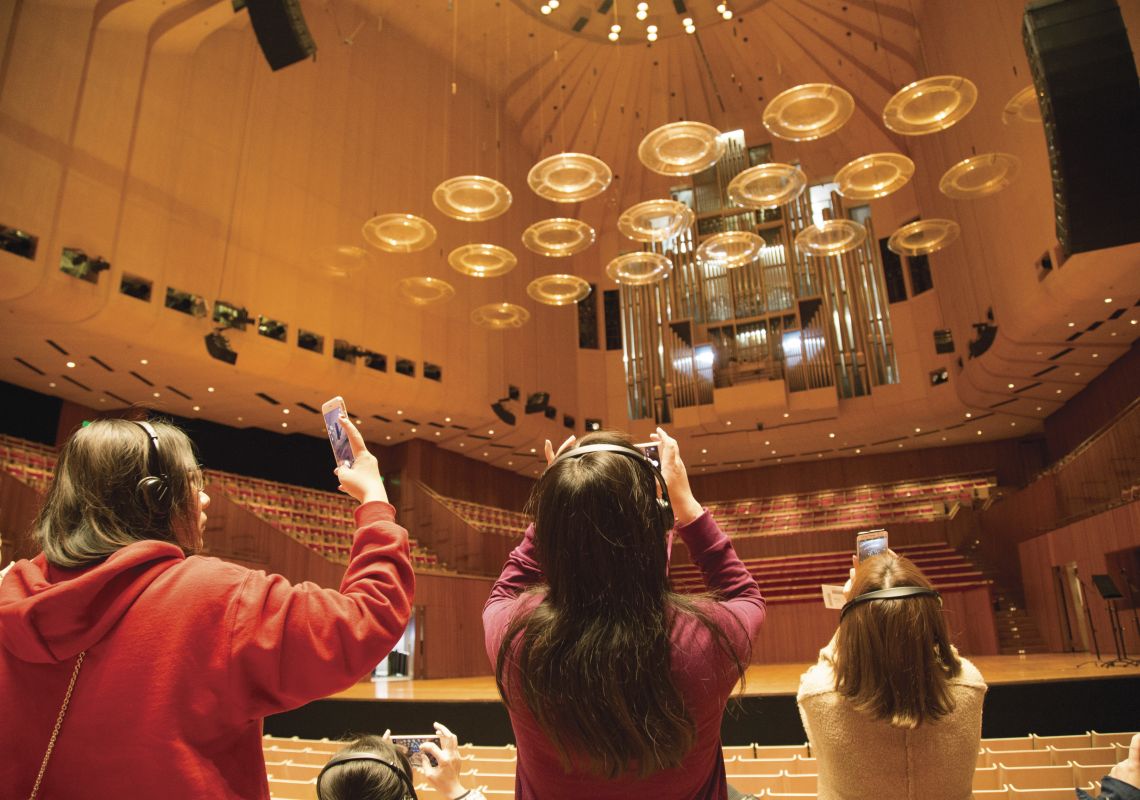 Eat and drink
You can savour delicious experiences and great views, too. At the Opera Bar, sip cocktails as you marvel at the Sydney Harbour Bridge, the world's largest steel arch bridge that spans a spectacular natural harbour. You'll treasure the same views dining alfresco at the adjacent Opera Kitchen.
Or reserve a table at Bennelong, an acclaimed restaurant inside a majestic sail. You can choose from an enticing range of dining options, including a pre-theatre menu. With marvellous vistas, the bar in Bennelong is an ideal spot to meet for a quick drink or a bite to eat before and after a performance.
Getting there
The Sydney Opera House is at Bennelong Point, on the eastern side of Circular Quay and next to the Royal Botanic Garden, a green oasis between the harbour waters and the city centre. The historic Rocks is on the quay's western side. The quay is a public transport hub for ferries, trains and buses.