Manly Beach
Before heading to the beach this summer, check Beachsafe for the latest updates.
You're spoilt for choice when it comes to Manly Beach. Whether you want to spread a towel out and enjoy the soft white sand all day, surf its waves or explore its depths while snorkelling or diving, there's something for everyone. For those that prefer to look at it, it also makes a great backdrop for picnics or walking and cycle tracks.
Manly is where the world's first surfing contest was held in 1964, making it one of Australia's most famous beaches. The iconic beach curves from South Steyne to North Steyne and Queenscliff, where a submerged reef, or bombora, creates the waves that inspire the world's best surfers to travel to our shores.
Just south of Manly is Shelly Beach and to the north is Freshwater Beach, where Hawaiian surfer Duke Kahanamoku popularised surfboard riding in the summer of 1914-15. Manly and Freshwater form a National Surfing Reserve and are a famous breeding ground for world champions such as Barton Lynch and Layne Beachley.
Things to do in Manly
If you want to follow in the wake of Australia's surfing champions, sign up for surf lessons with Manly Surf School or Manly Surf Guide. For something a little calmer, snorkel or dive the crystal-clear waters of Cabbage Tree Bay, an aquatic reserve teeming with colourful fish, near Shelly Beach, with Dive Centre Manly or EcoTreasures.
You can also enjoy the beach without getting into the water. Picnic on the promenade under towering Norfolk Pine trees or DIY BBQ at Shelly Beach, take in the view on the 10km Manly to Spit Bridge walk, cruise the coastline with Manly Bike Tours and Hireor sign up for other fun tours which showcase the area's beauty.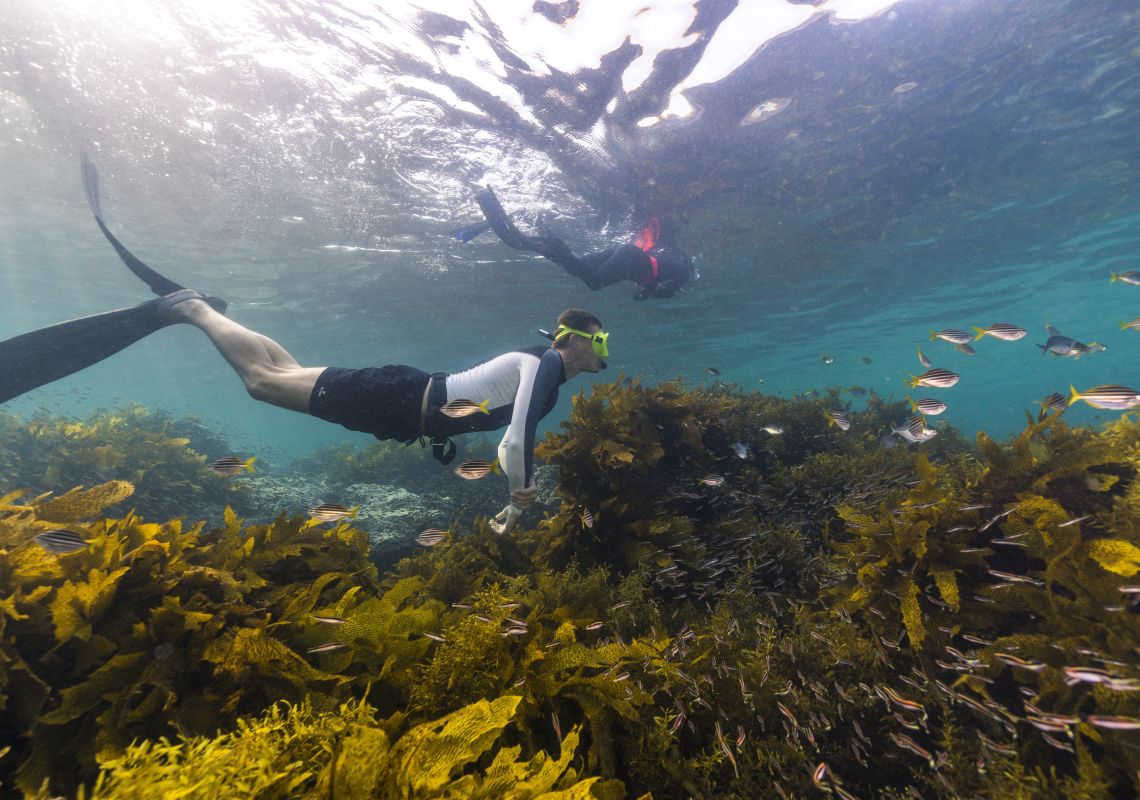 Eat and drink in Manly
It's an Aussie tradition to buy takeaway fish 'n' chips and savour them on the soft sand while soaking up the laid-back beach lifestyle and watching surfers gracefully manoeuvre on the waves. Any of the spots around the Corso will oblige, just be careful to safeguard your dinner from hungry seagulls.
Getting To Manly  
Simply hop on a ferry at Circular Quay and glide across one of the world's great natural harbours to Manly. It's a leisurely 30 minute ride but even shorter if you catch a fast ferry. Then hop off at the wharf for a short walk to the beach along the Corso, a lively shopping and pedestrian boulevard. Or take the Manly Scenic Walkway from Mosman.
Don't Miss These Manly Beach Lifestyle Things to Do!