Chinatown and Haymarket
You can find a Chinatown in most global cities, but Sydney's is more vibrant than most. The Chinese immigration that started in the 1800's means there is a thriving, exciting Asian marketplace which incorporates everything from fine dining restaurants to noodle bars hidden in food halls and buzzing Asian grocers.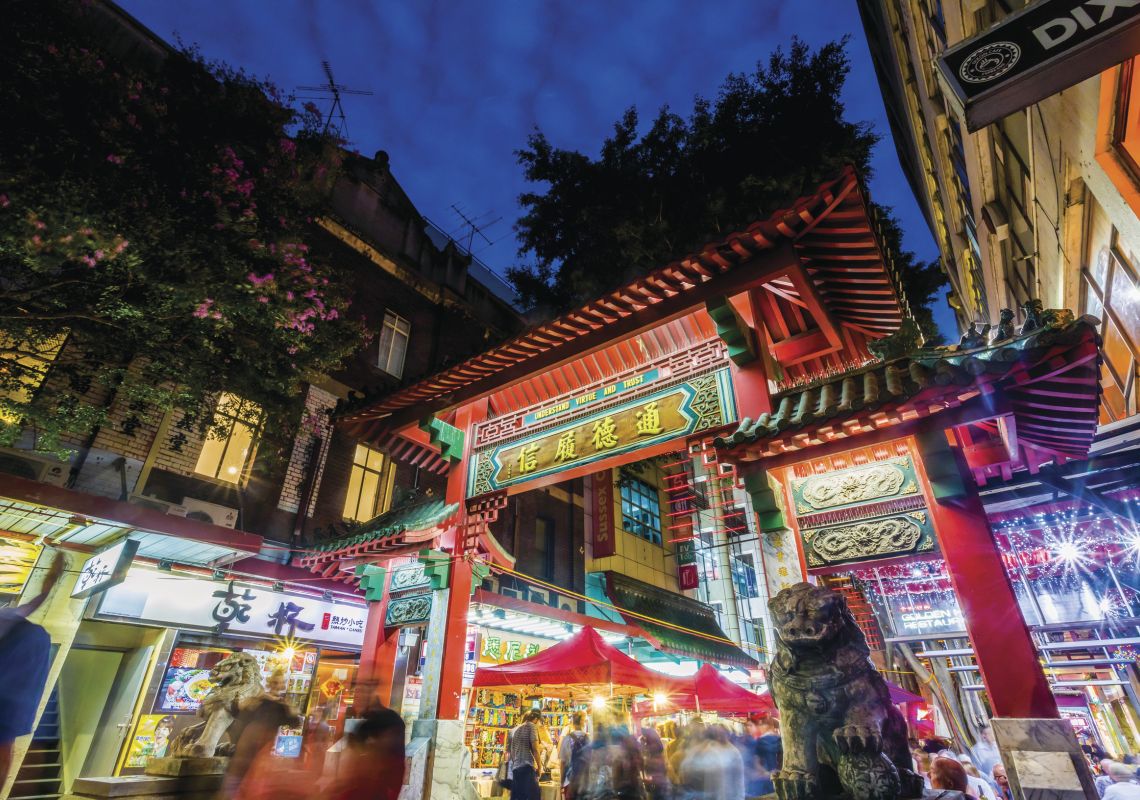 Things to do
There's always something to do in Chinatown, especially on the pedestrian thoroughfare of Dixon Street, but it really comes into its own during the spectacular Lunar New Year celebrations for the traditional Chinese, Korean, Vietnamese and Mongolian lunisolar calendar. Celebrations go on for weeks and everyone is welcome.
Enjoy world-class shows at the historic Capitol Theatre, a beautiful heritage-listed venue on Campbell Street, built from 1893-1928. Check out the exciting events calendar for musicals, ballet, comedy, concerts and other performances or sign up for a backstage tour of the theatre.
The shopping is fabulous, with malls, markets and arcades plus some of the best Asian supermarkets in Sydney. Shoppers flock to the famous Paddy's Markets, which dates back to colonial times. Upstairs, Market City is home to factory outlets and World Square is filled with high street shops and restaurants.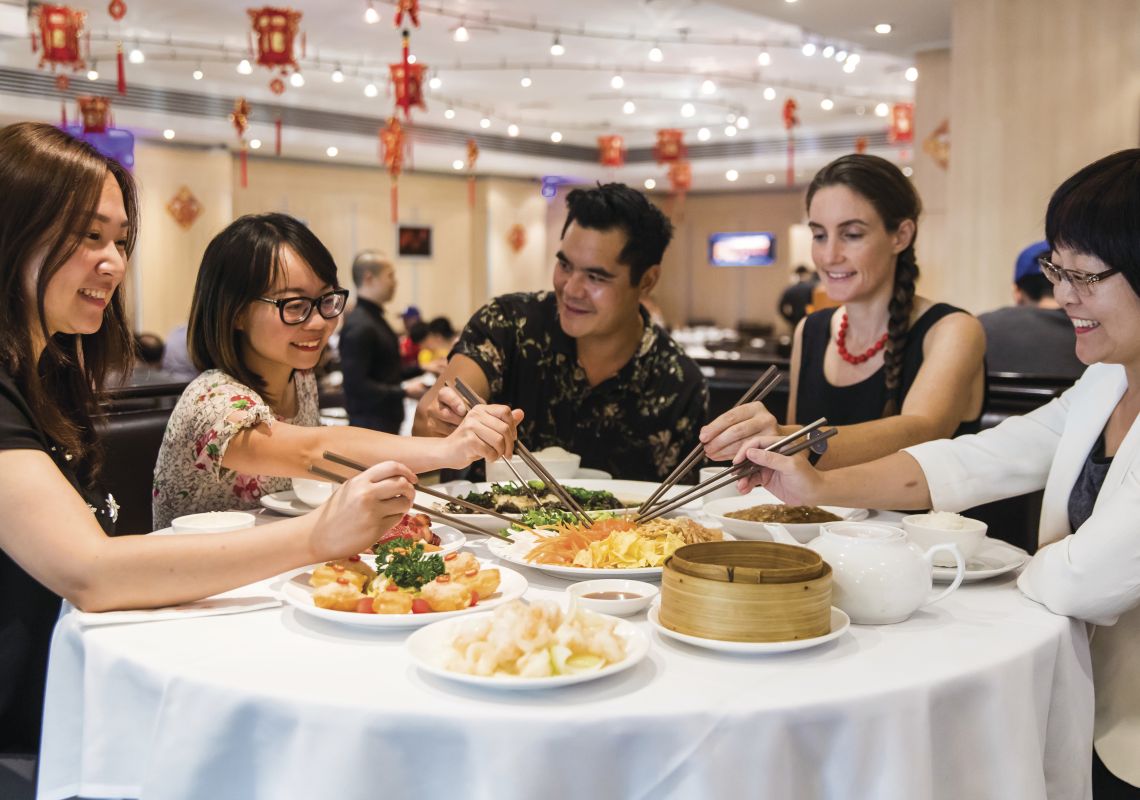 Eat and drink
It's a no-brainer that the food experiences here are amazing. What originally started out as Chinatown on Dixon Street has spread as other restaurateurs set up shop to cater to the growing taste for Asian flavours. The area around Pitt Street and Goulburn Street is known as little Thai town and Koreatown is found around Pitt Street and Liverpool Street. 
If you're feeling overwhelmed, start with some of the classics; Golden Century for late-night live seafood, Marigold for yum cha, Arisun for Korean fried chicken, Mamak for wafer-thin roti, Gumshara for tonkotsu ramen, Chat Thai for Thai , Ho Jiak for Malaysian, Happy Chef for big bowls of noodle soup and BBQ King for Chinese bbq.
Getting there
Getting to Chinatown and Haymarket is easy. You can walk from Central Station or Town Hall Station or take the light rail. This vibrant area is an ideal starting point too for exploring the many attractions of nearby Darling Harbour, such SEA LIFE Sydney Aquarium's penguins and dugongs