Sydney's Outdoor Pools
Make a splash in one of Sydney's beautiful ocean pools and outdoor swimming pools. Dotted along the coastline and harbour's edge, they are a spectacular place to swim and many are more than 100 years old. You'll be protected from waves and currents – and won't get any sand in your swimsuit.
Sydney East
Bondi Beach is home to the world's most famous ocean pool, Bondi Baths (known locally as Bondi Icebergs). Named after its Winter swimming club, the bright-white lap pool dates back to 1929 and is an Instagram favourite all year round. After your swim, take the coastal walk to Bronte Baths, built in 1887.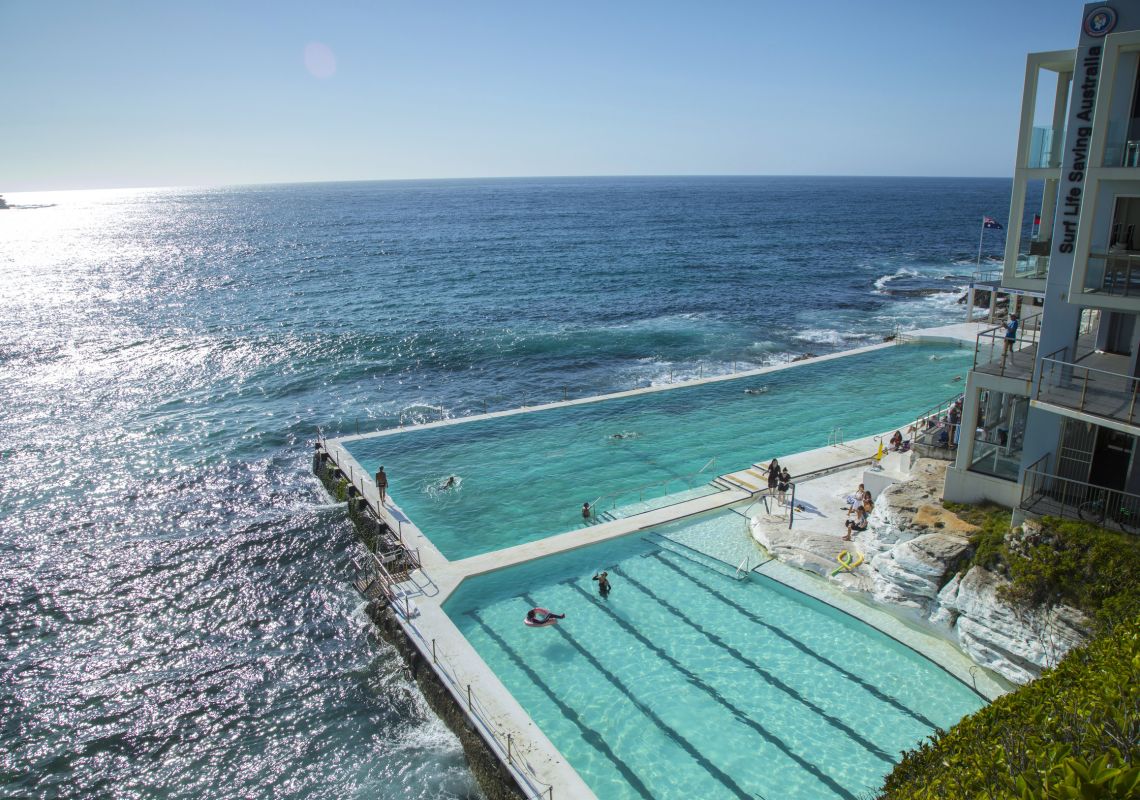 In Coogee, head for Wylie's Baths, built in 1912 and one of Sydney's most beautiful tidal pools. It features raised decking built into the cliffs and views over the ocean to Wedding Cake Island. Also in Coogee is McIver's Ladies Baths, the only ocean pool in Australia exclusively for women and children, dating back to the 1880s.
Further south, and accessible from the coastal walking track, is Maroubra's Mahon Pool. Cut into the inter-tidal rock platform, the pool is set among exposed rock outcrops providing spectacular views and a sense of seclusion. Join the locals for a dip in Malabar Ocean Pool, one of Sydney's best kept secrets.
Sydney North
North of the harbour, the ocean pools are equally special. The tiny triangular Fairy Bower Pool sits between Manly and Shelly beaches and The Sea Nymphs sculpture rests on the pool's edge. Around the next headland is the first ocean pool to be built on the North Shore, the 50m Freshwater Rock Pool, which opened in 1925.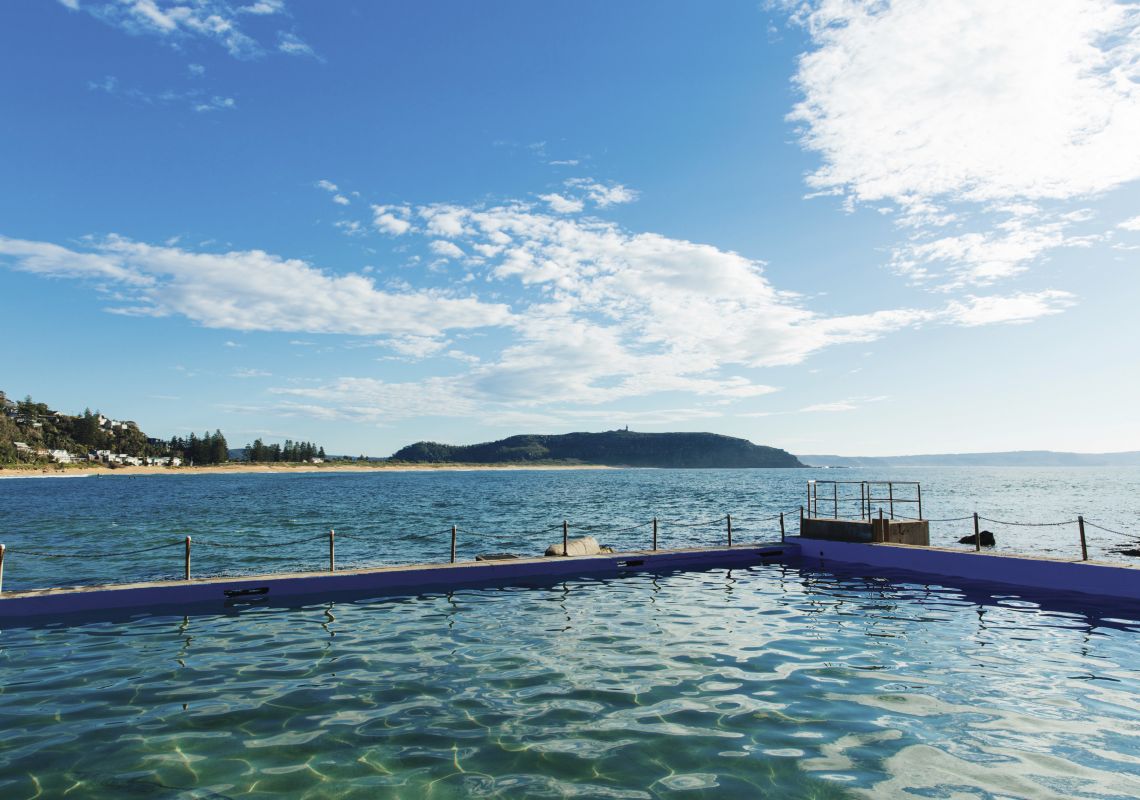 Curl Curl Beach's ocean pool includes a shallow natural beach area, making it a favourite with young families. North Narrabeen Rock Pool has a distinctive boardwalk that encloses a 50m by 18m pool within a larger 70m by 40m pool. Other popular pools in this area include Queenscliff, Collaroy and Dee Why.
At Palm Beach, Sydney's most northerly stretch of sand, the ocean pool has views up towards the Central Coast, and is overlooked by Barrenjoey Headland and its famous lighthouse. This narrow peninsula also has ocean pools at Avalon, Newport and Bilgola.
Sydney Harbour
Tucked right beside the foot of the Sydney Harbour Bridge, North Sydney Olympic Pool is a striking art deco pool filled with seawater - currently closed for renovation. At Cremorne Point, the tiny Maccallum Pool started life as a rock pool built by local residents. The current 33m pool was built in the 1920s and has unmatched views over the harbour and city skyline.
Sydney loves to name its pools after legendary swimmers. The Dawn Fraser Baths in Balmain is the oldest harbour pool in the southern hemisphere and the site of Australia's first swimming club. Murray Rose Pool is a tidal enclosure in Double Bay. The Andrew (Boy) Charlton Pool hugs the edge of The Domain.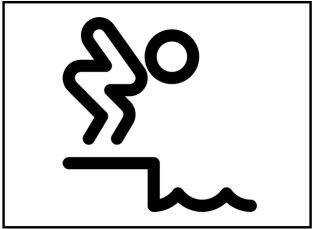 NSW has a wide range of wonderful swimming options including beaches, ocean pools, harbourside pools, lakes, rivers, and swimming holes at the bottom of waterfalls. However to ensure maximum safety and enjoyment, swimmers should follow this general advice:
Look for patrolled beaches (this is where lifesavers are on duty; you will see red and yellow flags that indicate this). You should always swim between the red and yellow flags as they mark the safest place to swim.
Never swim alone at night, or under the influence of alcohol, or directly after a meal.
Always check water depth, as rocks or trees could be submerged, and never run and dive into the water from a beach, riverbank or other surface.
Check for signs regarding advice on water conditions at your chosen swimming spot and at any natural swimming hole. Always proceed with caution as surfaces could be slippery and water conditions may not be immediately apparent; particularly if the area has recently experienced heavy rain or flooding.
Pay attention to the advice of the lifesavers and safety signs. Visit SharkSmart to understand any potential risks in the area you are swimming.