Kayaking in Sydney
Sydney is surrounded by water, so it makes sense that there's more than one way to enjoy it. If surfing and swimming aren't your thing, you can still have a great day out without getting wet. Rent a kayak, grab a pair of oars and explore spectacular Sydney Harbour, the winding rivers and the magnificent ocean that edges this fair city.
A wonderful way to experience everything Sydney's waterways have to offer is with a kayaking tour. Ozpaddle Sydney will take you right up to the Sydney Opera House and under the Sydney Harbour Bridge while Sydney Harbour Kayaks have a four hour Kayak Eco Tour that explores Middle Harbour alongside the Garigal National Park.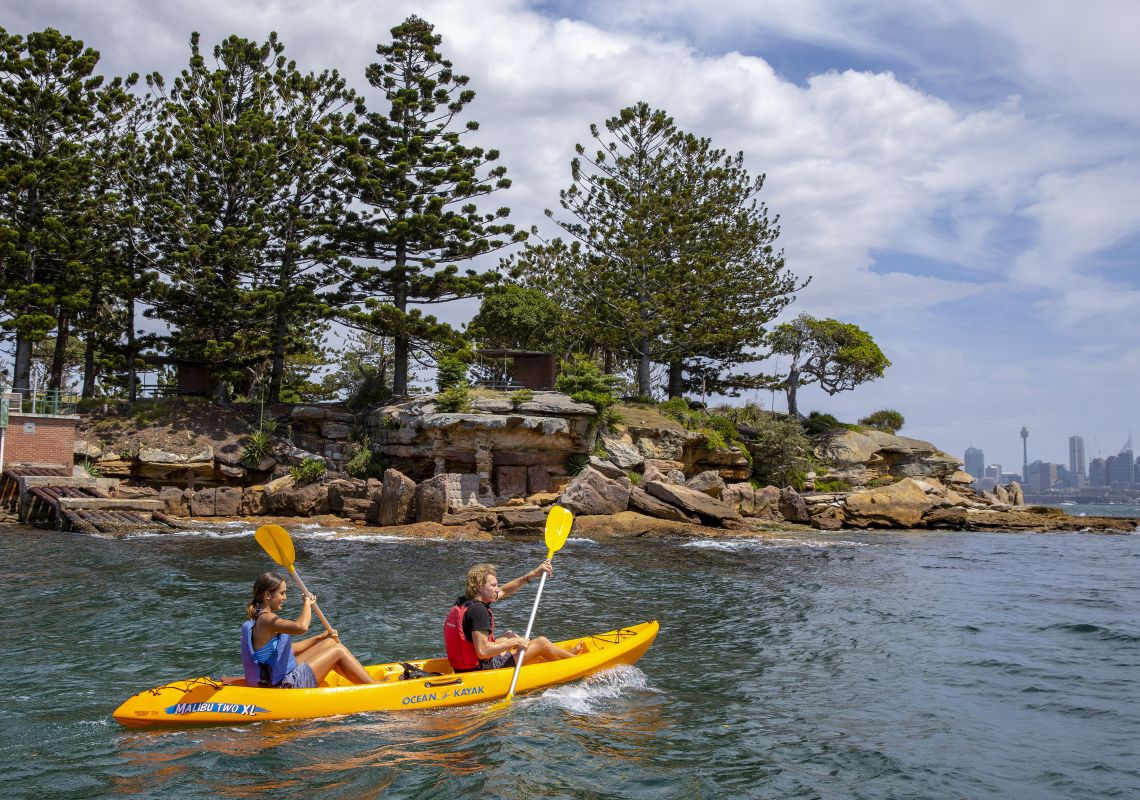 Just out of town
A little further afield, but just as beautiful is sparkling Pittwater in the Ku-ring-gai Chase National Park, spend a day discovering this Northern Beaches basin. The meandering Hawkesbury River in the Hawkesbury is another waterside haven just two hours from Sydney and is made for kayaking.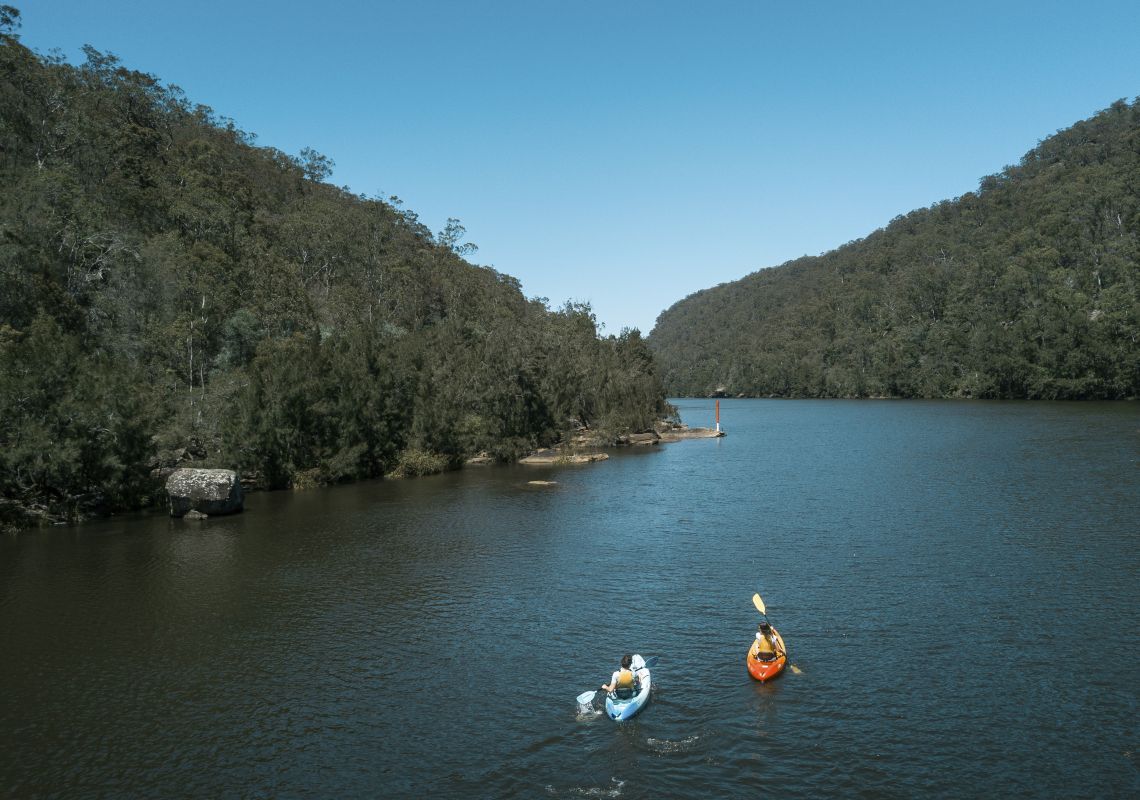 Other splendid natural waterways for paddling include:
For thrill seekers who know what they're doing, the Olympic-scale kayaking at Penrith Whitewater Stadium is just the ticket. You'll navigate rapids on the 2000 Sydney Olympics course as if you're on a wild river - 14,000 litres of water a second rushing through the moveable obstacle course.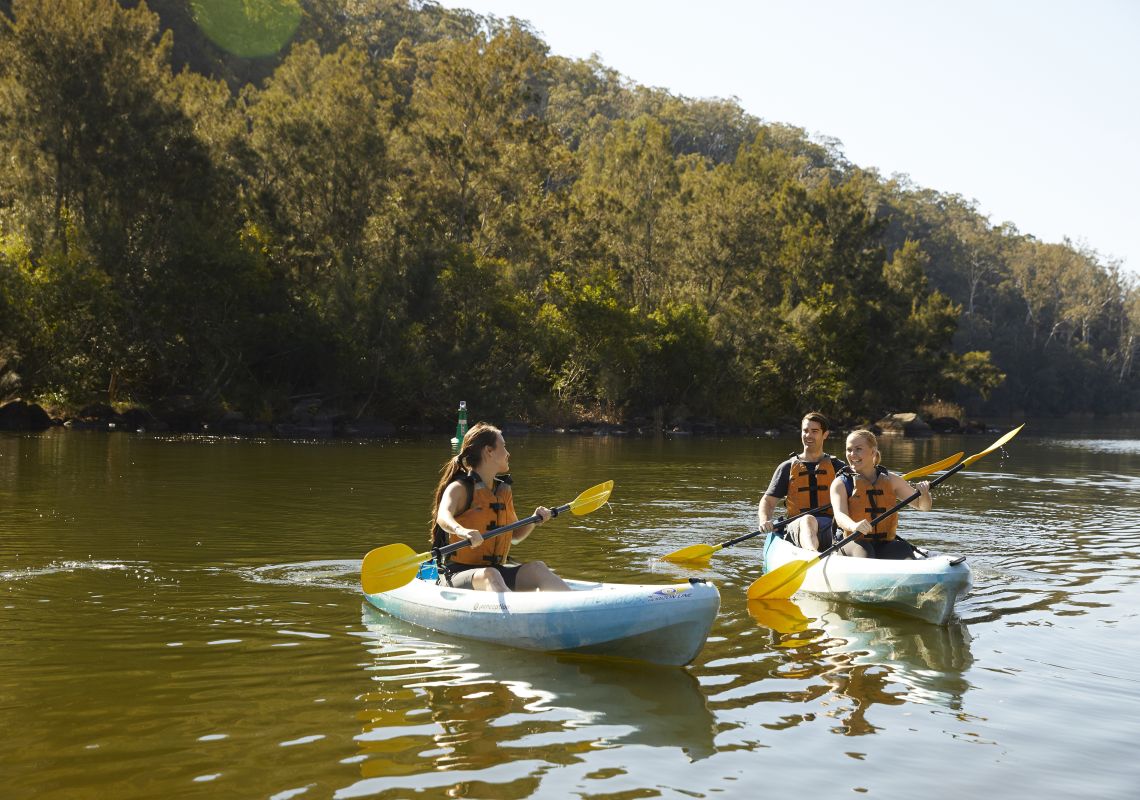 Practical information
Whether you're a beginner or experienced, you'll find locations to suit your skill level. If you're a novice, there are schools and boat hire centres that provide lessons and equipment to get you on the water in no time. Remember to always to wear a life jack and follow the laws of the water.
Kayaks and canoes are available for hire at various locations, including the Manly Kayak Centre in Manly, Paddlecraft in Pittwater, Bundeena Kayaks in Bundeena, and the Audley Boatshed in the Royal National Park. In Penrith, you can hire water craft from Horizon Line, near the Nepean River.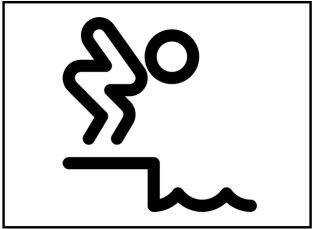 NSW has a wide range of wonderful swimming options including beaches, ocean pools, harbourside pools, lakes, rivers, and swimming holes at the bottom of waterfalls. However to ensure maximum safety and enjoyment, swimmers should follow this general advice:
Look for patrolled beaches (this is where lifesavers are on duty; you will see red and yellow flags that indicate this). You should always swim between the red and yellow flags as they mark the safest place to swim.
Never swim alone at night, or under the influence of alcohol, or directly after a meal.
Always check water depth, as rocks or trees could be submerged, and never run and dive into the water from a beach, riverbank or other surface.
Check for signs regarding advice on water conditions at your chosen swimming spot and at any natural swimming hole. Always proceed with caution as surfaces could be slippery and water conditions may not be immediately apparent; particularly if the area has recently experienced heavy rain or flooding.
Pay attention to the advice of the lifesavers and safety signs. Visit SharkSmart to understand any potential risks in the area you are swimming. 
Don't Miss These Kayaking Experiences In Sydney