Snorkelling & Diving in Sydney
A snorkelling adventure is a wonderful way to experience Sydney's natural underwater beauty, from seahorses in Sydney Harbour to kelp forests and rocky reefs teeming with marine life in the bays and coves along the spectacular Sydney coastline.
Sydney's North
Hop on a ferry at Circular Quay and glide across the harbour to Manly, where Dive Centre Manly and EcoTreasures will take you snorkelling in the Cabbage Tree Bay Aquatic Reserve. Blue groper, cuttlefish, wobbegong sharks and sea dragons are a few of the numerous species in the sanctuary. Chowder Bay and Balmoral Beach near Mosman are also good snorkelling spots.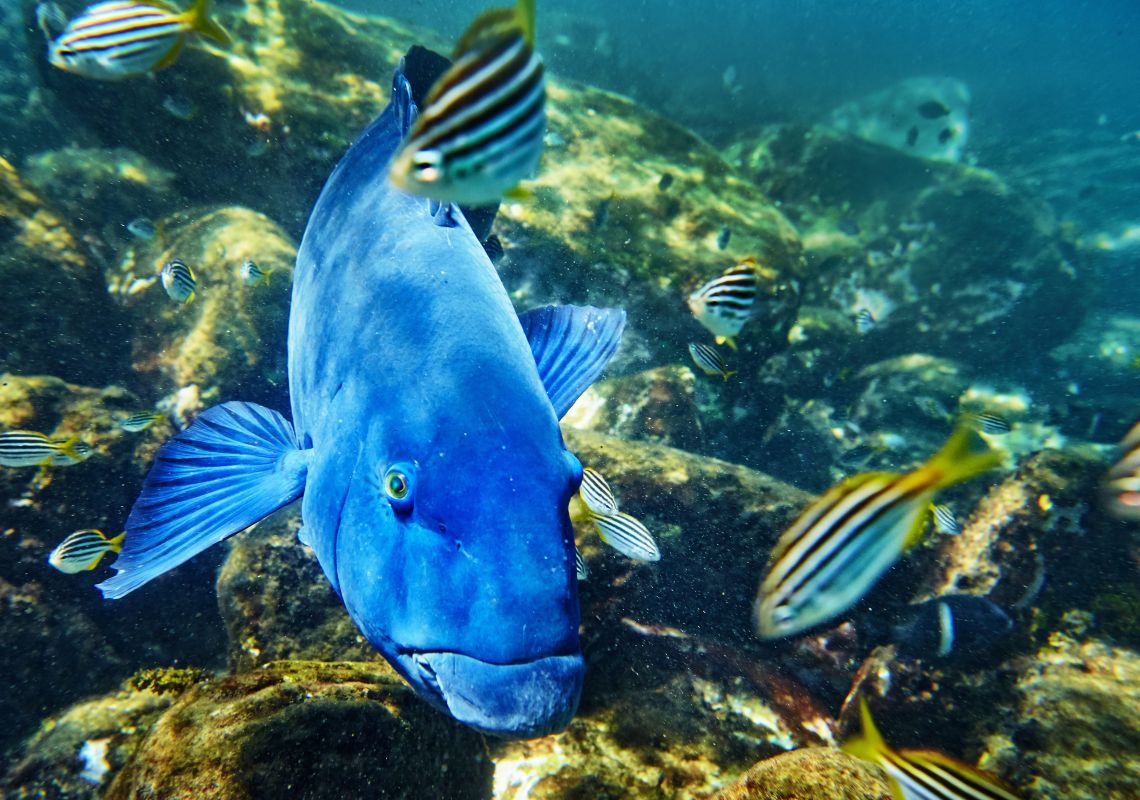 Sydney's East
The sheltered waters of Clovelly Bay at Clovelly Beach are great for beginner snorkellers. You might even spot Bluey, a legendary blue groper while exploring the underwater world. Nearby is Gordons Bay, home to a self-guided underwater nature trail, which you can also explore with Sydney Underwater Scooter Tours.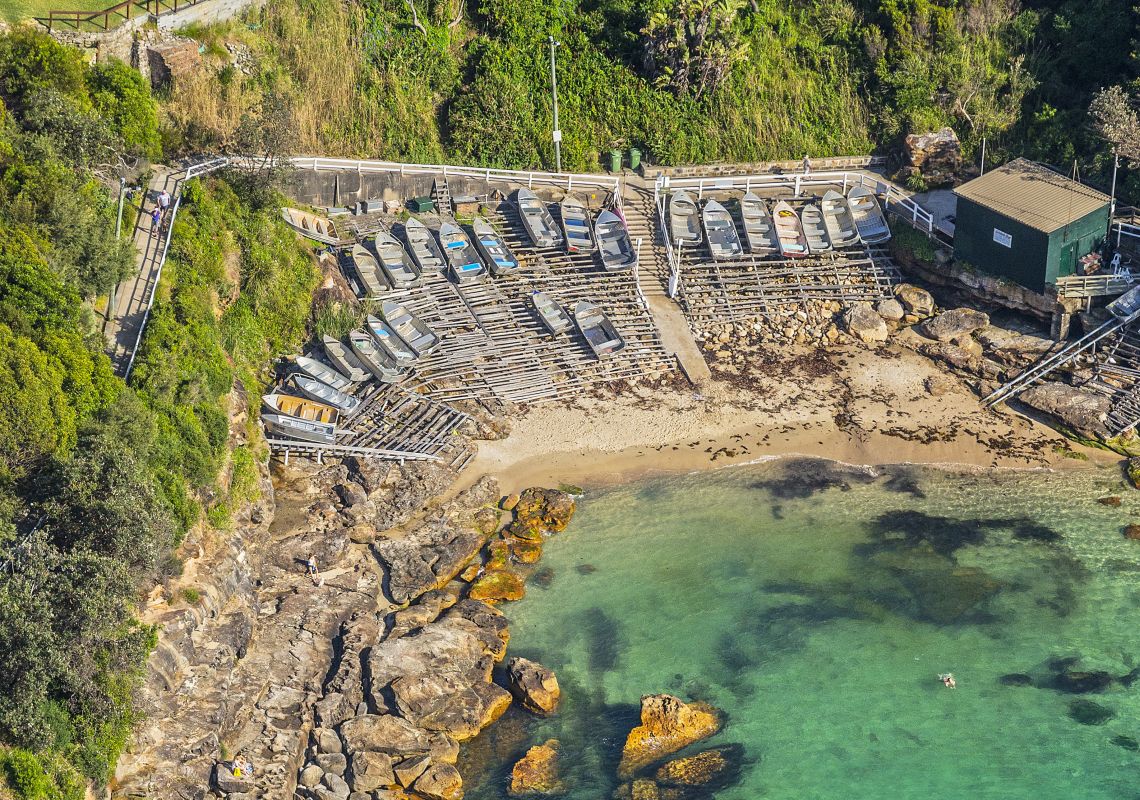 Sydney's South
Bare Island just north of Kurnell, is a popular spot with divers, offering excellent visibility and an abundance of marine life including red Indian fish, gurnards, colourful corals and sponges. The nearby sheltered bays of Congwong and Little Bay are great spots for snorkelling.
Sydney Harbour
From December to March, Sydney Harbour Discovery offers a cruise to icons such as the Sydney Opera House and to a secluded beach in the Sydney Harbour National Park. Bring your own snorkel gear or hire equipment aboard the boat and explore the vibrant world under the sparkling waters.
Another harbour snorkelling tour is with Spirit Fleet. You'll enjoy the iconic attractions above and below the water on Sydney Harbour. You might even spot a harmless Port Jackson shark or a giant cuttlefish, the largest species of cuttlefish in the world.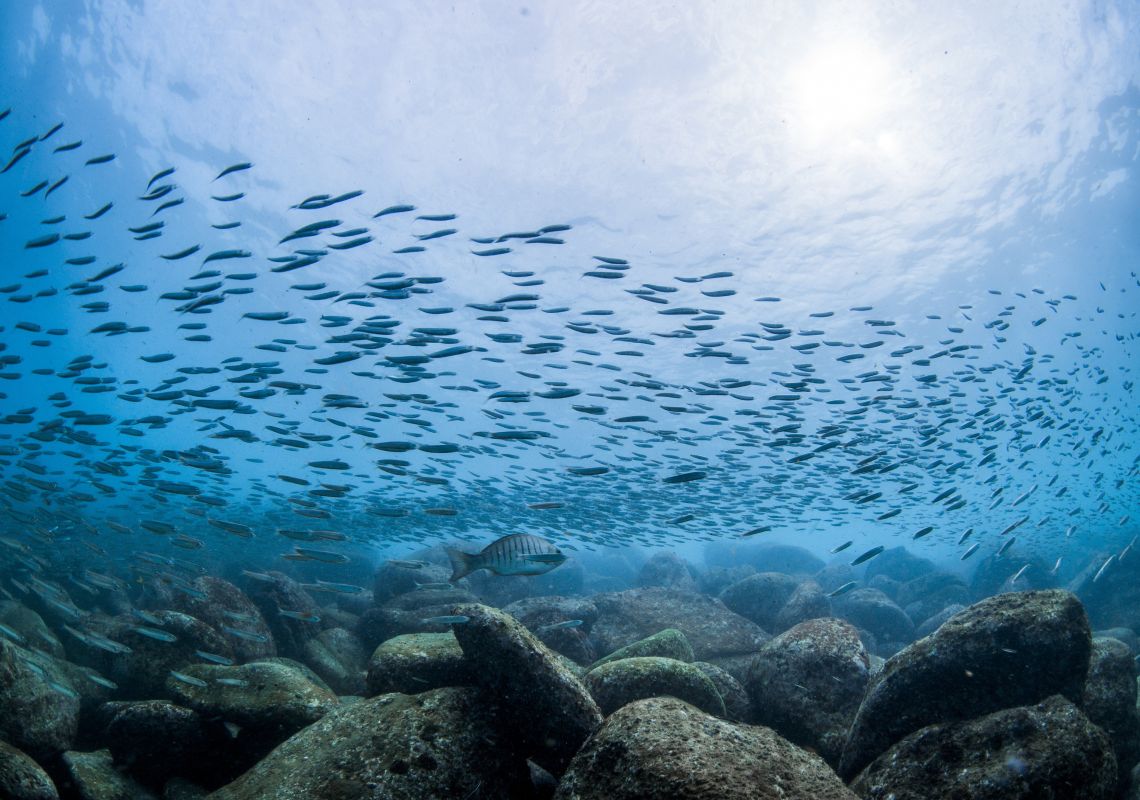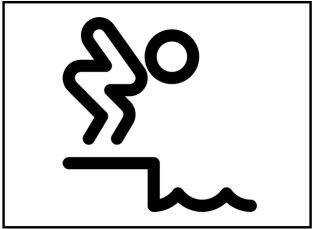 NSW has a wide range of wonderful swimming options including beaches, ocean pools, harbourside pools, lakes, rivers, and swimming holes at the bottom of waterfalls. However to ensure maximum safety and enjoyment, swimmers should follow this general advice:
Look for patrolled beaches (this is where lifesavers are on duty; you will see red and yellow flags that indicate this). You should always swim between the red and yellow flags as they mark the safest place to swim.
Never swim alone at night, or under the influence of alcohol, or directly after a meal.
Always check water depth, as rocks or trees could be submerged, and never run and dive into the water from a beach, riverbank or other surface.
Check for signs regarding advice on water conditions at your chosen swimming spot and at any natural swimming hole. Always proceed with caution as surfaces could be slippery and water conditions may not be immediately apparent; particularly if the area has recently experienced heavy rain or flooding.
Pay attention to the advice of the lifesavers and safety signs. Visit SharkSmart to understand any potential risks in the area you are swimming. 
Don't Miss These Snorkelling Experiences in Sydney