Hamilton
Hamilton
The record-breaking musical Hamilton is now showing at the Sydney Lyric Theatre. Experience the show that "transformed theatre and the way we think about history" (The New York Times).
Created by Lin-Manuel Miranda, Hamilton has created a revolutionary movement in theatre and sparked global discussions around culture politics and education. It has gone from theatrical rebel to cultural phenomenon.
Tickets and performances
Hamilton is showing at the Sydney Lyric Theatre from 19 October until 27 February 2022. Final tickets are on sale now, only through Ticketmaster Australia.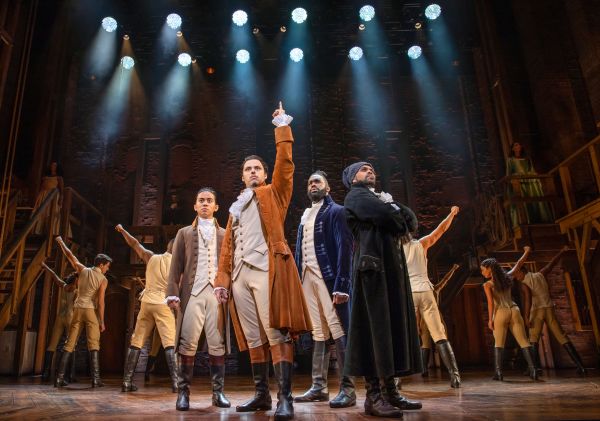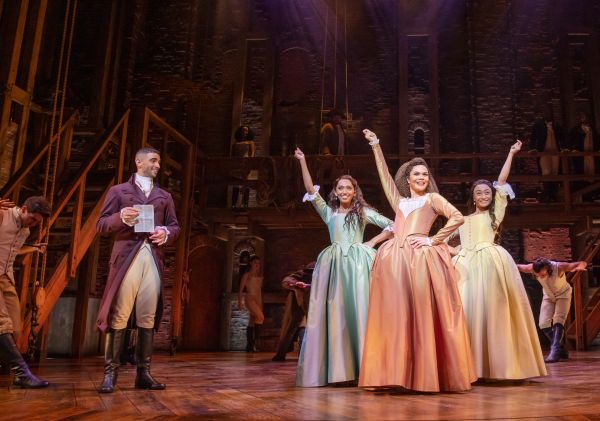 Who was Hamilton?
Who was Hamilton?
An impoverished immigrant who went on to become a politician, statesman, legal scholar, economist, military commander and one of the Founding Fathers of the US Constitution. An outspoken figure often forgotten by history, Alexander Hamilton helped shape a nation.
Discover hip hop and history in Sydney
Pre or post show drinks and dessert
Five minutes with Hamilton star Chloé Zuel
The Australian premiere Hamilton features talented Sydney local Chloé Zuel (who was born in Prairiewood) starring as leading role Eliza Hamilton. Here's what the performer loves about living in the city.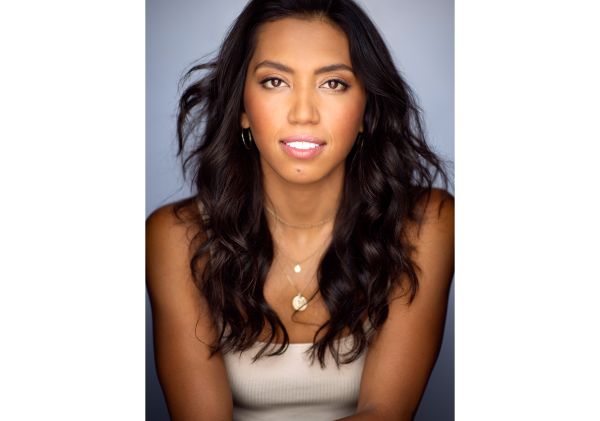 Why is it so exciting that Hamilton is coming to Sydney for its Australian premiere? 
It's truly thrilling to see musicals finally returning to stages in Australia and I have to say that it feels very special for me to have Hamilton, my dream show, opening in Sydney where I grew up. Most of my family are here which means they'll get to experience it as soon as we open and be there to support me.

Alongside rehearsing, what does a normal day in Sydney look like?  
I usually walk down to the beach every day, get a coffee, go to a Pilates, yoga or cycling class, and eat delicious food with my husband.  

What places or experiences make Sydney so magical?  
For me, it's about Sydney beaches and Sydney weather. When it's warm and you can go to the beach or sit at a beautiful restaurant by the water with a glass of wine with the sun shining down on you. It's basically unbeatable!

Best place for dinner, morning coffee and/or drinks?   
There are so many to choose from in lots of different suburbs here, but if I were to narrow it down to a few, then I'd say: coffee from Clodeli in Clovelly; and dinner at 10 William St in Paddington, The Continental Deli in Newtown, Mr Wong in the CBD, Totti's or Pompei's in Bondi. I love having afternoon drinks in Manly at Hugos, Mimi's in Coogee or Icebergs in Bondi.

Favourite spot for a swim in Sydney?   
My favourite beach is Clovelly (or Gordons Bay) because it's more of a bay so I can enjoy the ocean water without huge waves. Yep, weak swimmer over here!

You're showing Sydney to a friend for the first time — what's your go-to itinerary?  
Start in Bronte on McPherson Street, grab a coffee from Three Blue Ducks and some bread or a croissant (or both) from Iggy's Bread (the best bakery ever), then walk down and do the last part of the coastal walk, walking from Bronte to Bondi. Have a swim and sauna at Icebergs in Bondi, then, if you're feeling like some brunch, head to Porch and Parlour in North Bondi for a gorgeous view and great food and coffee.
Head to Oxford Street for a spot of shopping in the beautiful boutiques in Paddington. Next stop, Circular Quay to see the Sydney Opera House and the Harbour up close (you could also make a stop at The Art Gallery of NSW), then hop on a ferry to Manly and enjoy the view on the way. Once in Manly, walk to Shelley Beach for a swim and a coffee from the Boathouse. Have a sundowner at Hugos on the water, then back to the city for dinner at Totti's or Restaurant Hubert, before enjoying a musical! If you still have energy, a nightcap at Palmer &amp Co is a great way to end the day.