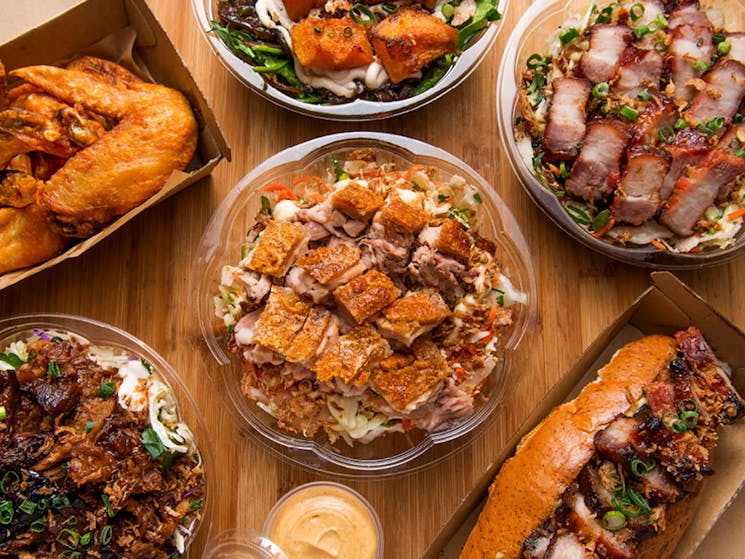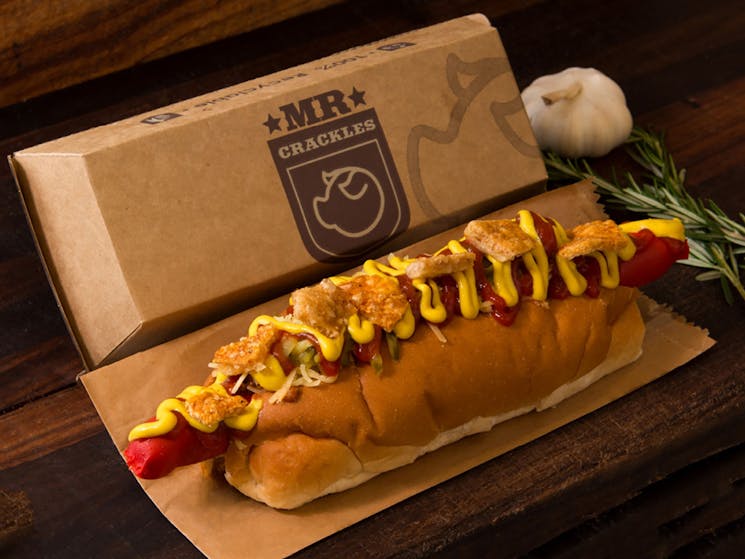 Mr Crackles
Overview
Mr Crackles was founded by two professional chefs with a passion to pursue perfection in crispy skinned succulent meats. With over 30 years of combined restaurant experience, Carlos and Sam have…
Mr Crackles was founded by two professional chefs with a passion to pursue perfection in crispy skinned succulent meats. With over 30 years of combined restaurant experience, Carlos and Sam have developed an exquisite pork belly which takes 3 days prepare. Salts and spices are carefully address to achieve an exact flavour, followed by 10 hours of slow braising to create that melt in the mouth texture. Finally, the belly is specially roasted to form a layer of their trademark, flavoursome crackling.
Another crackles favourite is our roast lamb shoulder. The lamb is flavoured using a mixture of salts, rosemary and garlic. The flavoured meat is then braised in stock over 8 hours until it falls off the bone. The lamb then achieves its final texture in the oven where the skin warms to a delicious crispiness.
Read more
Read less
Disabled access available, contact operator for details.