Must-try food & drink at the Ramadan Night Markets
Lakemba's Ramadan Night Markets run from dusk – coinciding with iftar, the evening meal eaten by Muslims to break their fast – until 3am during Ramadan. Eat and drink your way through this annual event with our top picks below.
Roti & satay
Island Dreams Café has been serving chicken satay since 1996, based on a family recipe that has been passed down for generations. Cooked over charcoal, pair the skewers and satay sauce with a roti canai.  
Syrian ice-cream
For another sweet treat, head to Bakdash Ice Cream who create delicious creamy Syrian ice cream, served with crushed pistachios.  
Murtabak  
You will find many stalls selling murtabak, a fried flatbread filled with minced meat or vegetables, egg and onion. Desi Paikari Bazar is a great place to try it, and they also have a sweet option filled with banana and chocolate.
Knafeh
Knafeh is a Middle Eastern dessert made with a spun pastry called kataifi, layered with a cheese filling, soaked in a sweet syrup and topped with pistachios. Head to Yummy Yummy Knafeh to try it – best eaten while hot and the cheese is stretchy. 
Camel burger
One of the best-loved offerings of the Ramadan Night Markets, the camel burger by Broadster Chicken was a founding dish of the event. The juicy burgers are topped with a secret sauce, lettuce, tomato and cheese, and the chicken burgers are also a popular choice.
Chicken curry wraps
Another popular chpice is Shahi Dastarkhwan, serving up Indian dishes like biryani and tikka kebabs. Don't miss the chicken curry wraps – soft light bread filled with one of four curries; Hariyali chicken, coconut chicken, majestic chicken and Chicken 65. 
Kashmiri chai & Turkish coffee 
Accompany your food with some of the tasty beverages on offer, like Kashmiri chai. This is a sweet, pink-coloured milky tea, garnished with chopped almonds and pistachios. Try it at Nawabz Restaurant or Ali's Dine Inn. Or sip on Turkish coffee, served thick in a copper pot.  
Ice gola 
End your Lakemba visit with an ice gola. This popular Indian dessert is simple, sweet and refreshing – crushed ice laced with different flavour syrup served on a stick.
Gulab jamun
Prone to brain freezes? Try gulab jamun instead, a classic Indian dessert. Milky dough is rolled into balls, fried and soaked in a sweet syrup. Deccan Flavours is the place to try these, served in a cup with vanilla ice-cream. 
Get an insider's guide to the markets
For an insider's guide to the Lakemba markets, join a Taste Tour and try some of the flavourful dishes, while gaining insight into their origin, culture and history from your guide. You'll also get to skip the queues!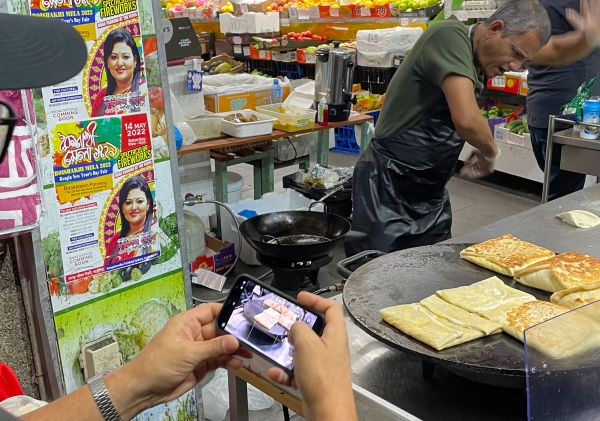 What is Ramadan?
Ramadan is the ninth month of the Islamic calendar, and it is considered the holiest month for Muslims. It is a time of spiritual reflection, devotion, and increased worship. 
During Ramadan, Muslims observe fasting from dawn until sunset. The fast is broken each day with a meal known as iftar. Fasting is one of the Five Pillars of Islam. The end of Ramadan is marked by the celebration of Eid al-Fitr, a major holiday in the Islamic calendar. 
The Ramadan Night Markets are part of this religious month and an important event for Muslims in Sydney, please be respectful when visiting.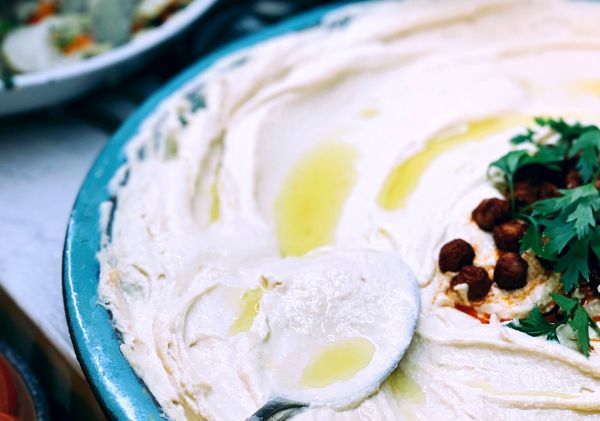 More articles by theme
You may also like...