Late Night Eats in Sydney
If you're staying up late, it's important to refuel. In Sydney, there are plenty of options for late night dining from chic French bistros and noisy Chinese dining halls to hole-in-the-wall spots serving crispy pork crackling rolls until just before sunrise. You'll never go hungry in the Harbour City.
Chinatown has always been the centre of late night dining. Feel like mouthwatering BBQ pork or pippis in XO sauce at 3am? Head straight for Golden Century on Sussex Street, a Sydney institution. Have a midnight dumpling feast at Old Town Hong Kong, try Dae Jang Kum for Korean barbecue or order Chat Thai's supper menu after 10pm.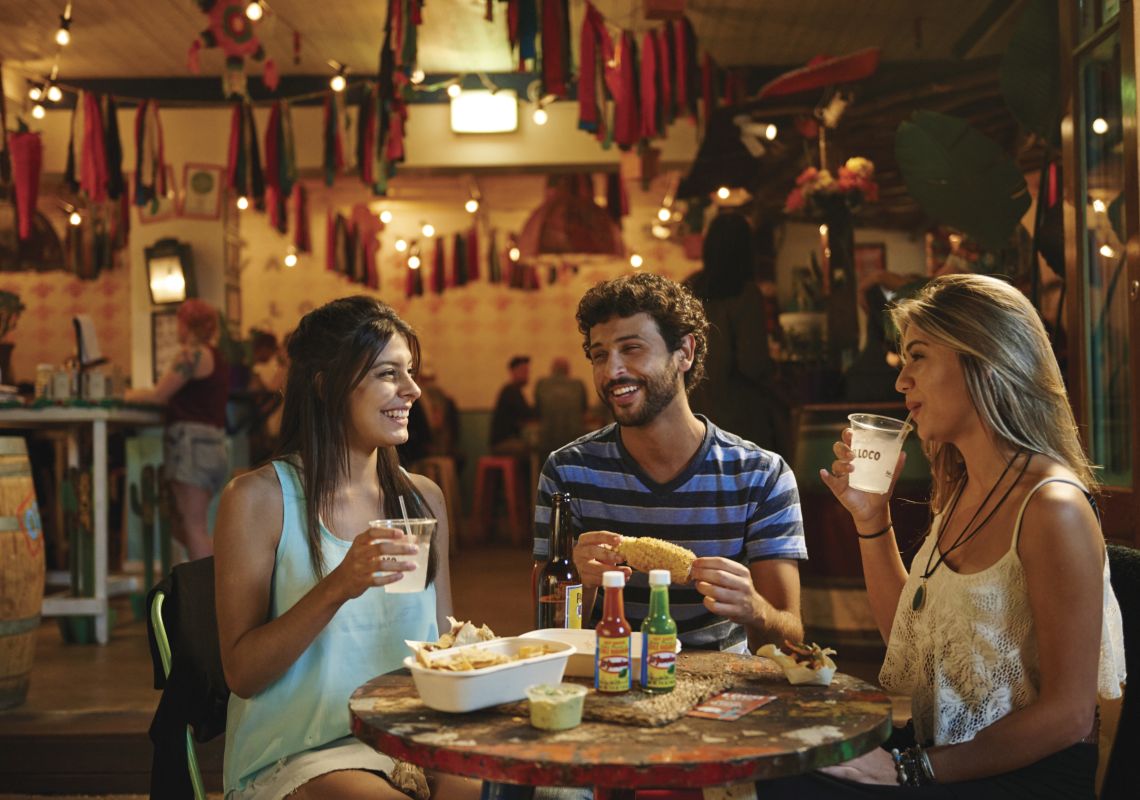 When you're leaving a gig on Oxford Street, look for the line outside Mr Crackles. This tiny shop serves up rolls stuffed with crispy roast pork and cups of pork crackling to the hungry masses until 4.30am. For midnight Mexican food and margaritas, try the brightly coloured El Loco in Surry Hills or Barrio Cellar in the city.
Sometimes, fried chicken is the only thing that will satisfy that late night craving. Thirsty Bird in Potts Point specialises in Southern American style, Butter in Surry Hills pairs fried chicken with champagne and alcoholic slushies, while Arisun in Chinatown does spicy Korean chicken.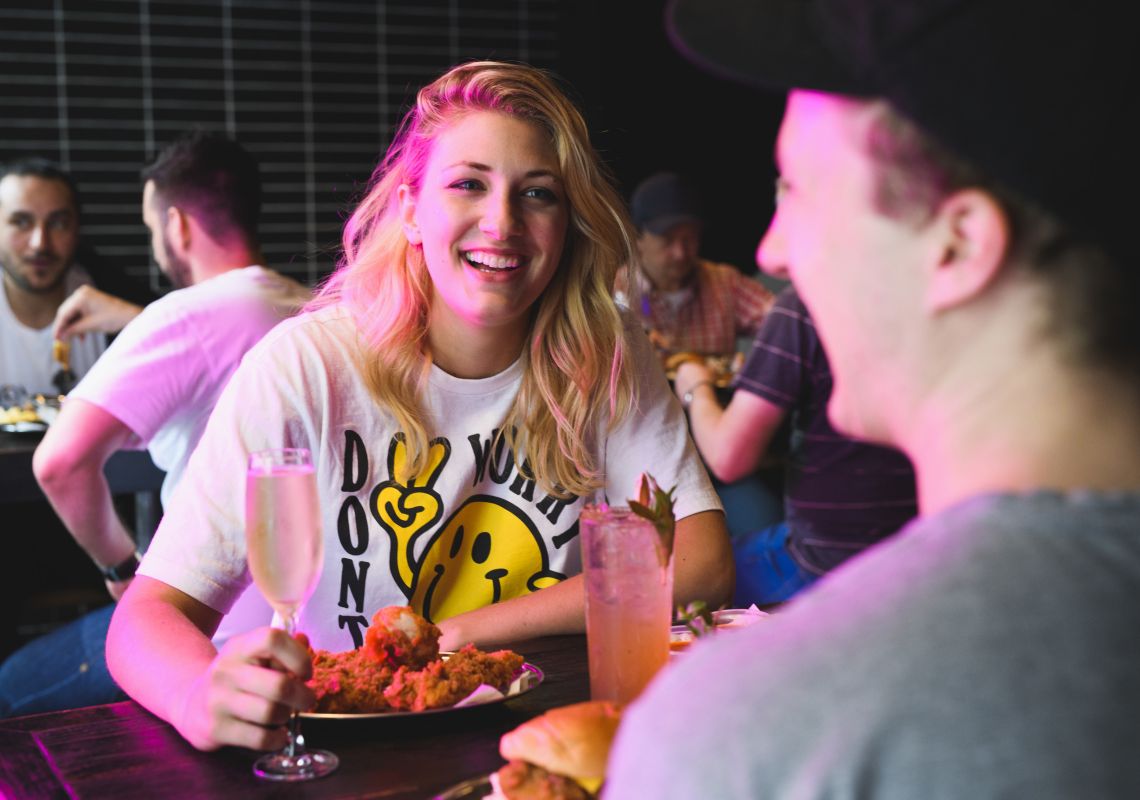 The party doesn't have to stop just because you're hungry. At Big Poppa's in Darlinghurst, they serve Italian classics until 3am accompanied by a hip hop soundtrack. Get pizza by the slice while playing pinball and listening to live music at Frankie's in the city centre or eat gyoza with midnight karaoke at Goros in Surry Hills.
Late night dining can still be fine dining and some of the city's best restaurants stay open well after dinner time. Have steak tartare at French bistro Hubert, lamb ragu at 10 William Street, moreish share plates at Low 302 and Spanish tapas at the pocket sized Bar Topa.