Family Day Trips to Wollongong
Discover the spectacular coastal escarpment and beautiful beaches of Wollongong, NSW's third-largest city. Less than two hours from Sydney by train, Wollongong is an exciting destination for outdoor attractions including cycling, surfing, fishing and aerial adventures.
Take the train from Sydney and alight at stations near beaches along the way to the city centre including Stanwell Park, where children as young as 14 can enjoy tandem hang-gliding from Bald Hill. Austinmer Beach at Austinmer has two large rock pools and is popular for family picnics. North Wollongong Beach is popular too.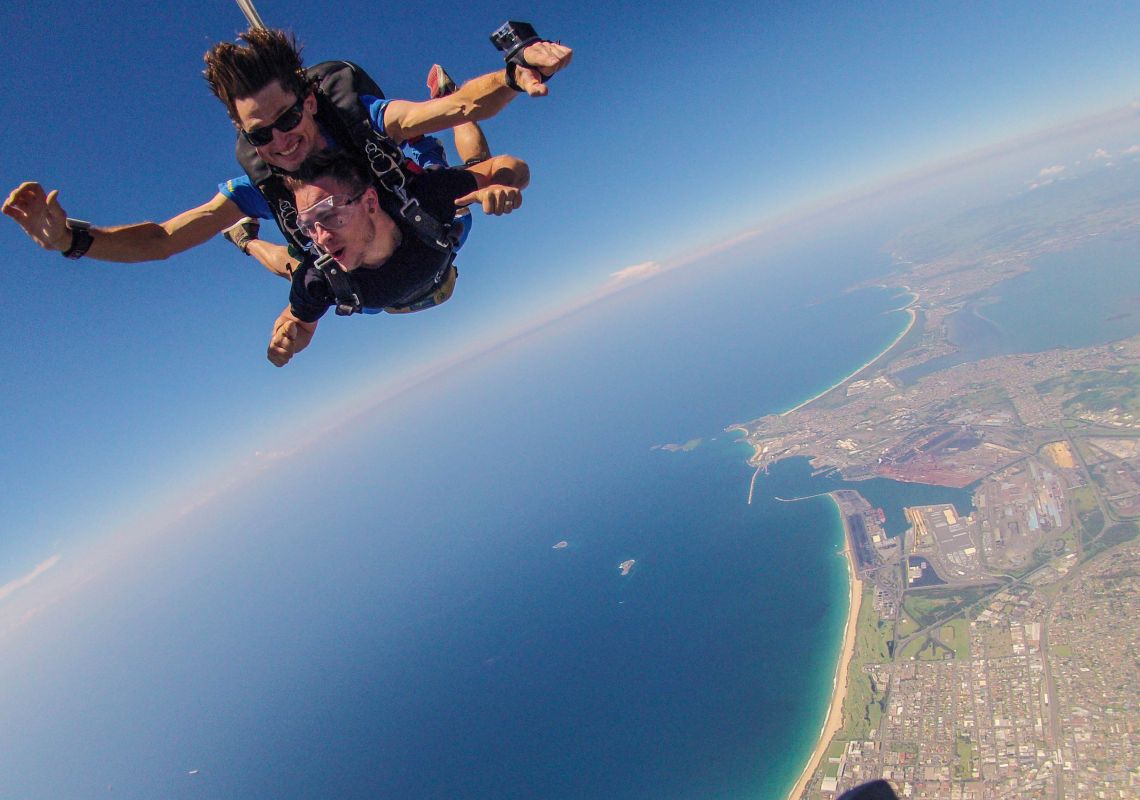 You can arrange with Skydive the Beach to pick you up from North Wollongong Station if you want to go skydiving above the marvellous coast. The thrill of tandem skydiving with a professional instructor is available for children as young as 12.
To visit Nan Tien Temple in Berkeley, alight at Wollongong Station and walk the short distance to the Piccadilly Centre on Crown Street, where you board a 34 bus for the temple. By using Opal Cards on public transport, you'll benefit from daily travel caps and pay a maximum of $8.05 for adults and $4 for children for all-day travel on Saturday, Sunday and public holidays.
Farther south is Kiama, enjoy getting sprayed by the Kiama Blowhole, a natural rock formation that spouts ocean water high into the air. Kiama is about 40 minutes from Wollongong by train on the same line. From Kiama, you can travel south to Gerringong and on to Berry, a pretty town in the Shoalhaven Coast wine region. The journey takes approximately 20 minutes.