Family-Friendly Beaches
Sydney's beach lifestyle makes it perfect for families because, whatever their age, there's a beach to keep the kids happy. From calm bays to relax in to ocean pools where you can work on your stroke and swells that offer easily surfable waves, everyone will find the perfect beach for them.
Harbour beaches
These sheltered beaches with gentle currents and enclosed swimming areas surrounded by picnic-worthy parkland make for a relaxing day. You'll be pleased to know some of Sydney's best beaches for families are found in pretty locations in the inner harbour, such as Nielsen Park in the eastern suburbs and Balmoral Beach on the north side of the city.
East
Coogee Beach is protected from big swells by the picturesque Wedding Cake Island, making it a great option for families. At the southern end of the beach you'll find Wylie's Baths, a gorgeous ocean pool that makes it easier to monitor young children. Older kids will enjoy exploring nearby Gordon's Bay, which has an offshore reef that's great for snorkelling.
Nearby Bondi Beach is known for having bigger swells, making it a good option for confident teen swimmers. If you want to ease them into it, Lets Go Surfing has classes for children as young as seven and the littlies can make the most of the shallow ocean pool on the North Bondi end of the beach.
South
The southern end of Cronulla Beach in Sydney's south is known for its gentle waves, perfect for swimming or beginners surfing lessons. The surrounding rock pools and a beachside park with playground equipment will keep youngsters occupied the rest of the day. It's only a short train ride from Central Station.
North
Manly Beach in Sydney's north has everything you want for a fun day out. Catch a ferry from Circular Quay across Sydney Harbour and head down the Corso to the beach, which is often less crowded than its eastern cousins. Young families will want to follow the cliffside track to Shelly Beach, a protected marine reserve where the water is clear and calm enough for snorkelling.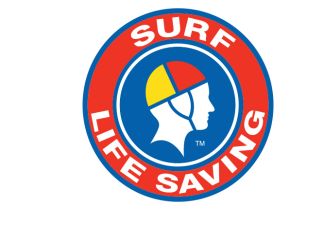 Enjoy Sydney's beaches by following these safety tips
Always swim between the red and yellow flags; surf lifesavers have identified this area as the safest spot to swim in the water. It's also a good idea to always swim with a friend.
Pay attention to the advice of the lifesavers and safety signs. Visit SharkSmart to understand any potential risks in the area you are swimming. You are always welcome to ask lifeguards for more safety advice. If you find yourself needing help in the water, stay calm and attract attention. Check conditions before you go. You can also find patrolled beaches by visiting beachsafe.org.au.
Family-Friendly Beaches Highlights