Horse Riding in Sydney
From the heart of the city in the Centennial Parklands, to riding trails in the historic hinterland, Sydney has plenty of equine experiences for you to enjoy. Take riding lessons, go for a hack or perfect your show jumping skills at riding schools and clubs across the city.
Explore some of Sydney's beautiful countryside and farms on horseback, with well-trained horses and ponies for all ages and levels. Children can enjoy pony parties or pony clubs, and non-riders can watch matches at Sydney Polo Club.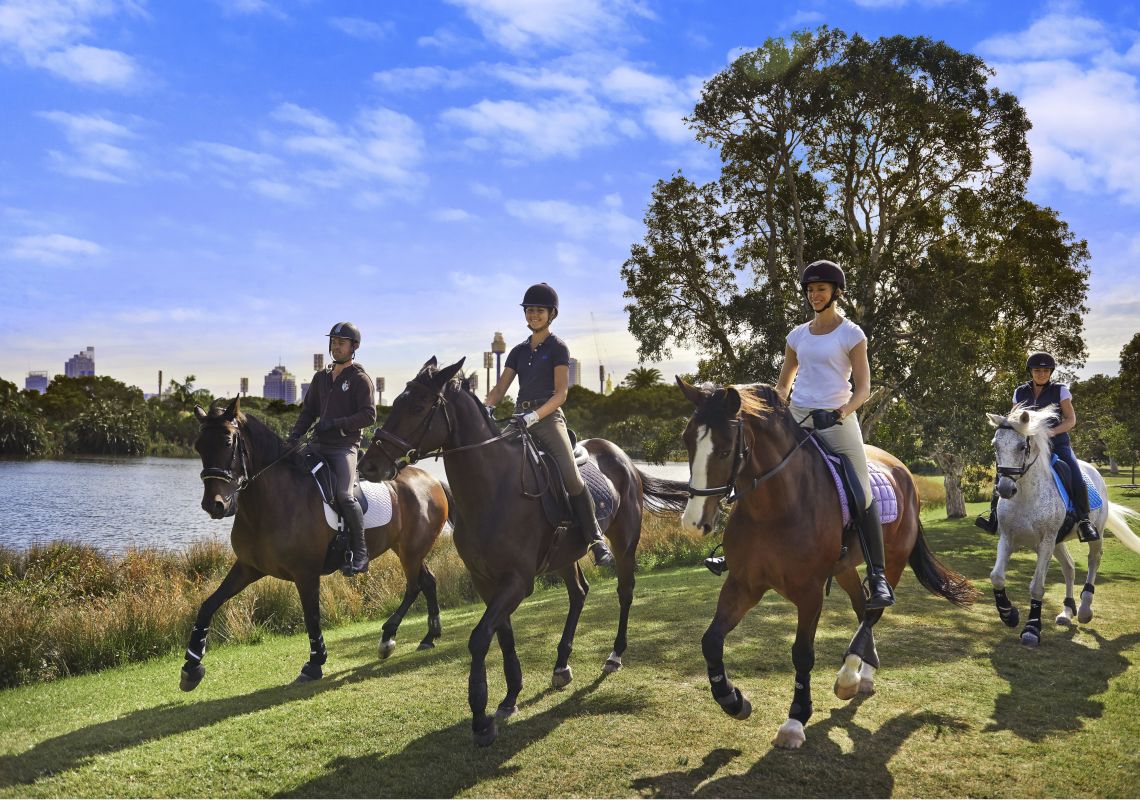 Sydney West
Enjoy a guided trail ride at the Hawkesbury Valley Equestrian Centre in the Hawkesbury, less than an hour by car from the city centre and home to historic towns such as Richmond and neighbouring Windsor. You can even ride the horses that featured in the movie 'Great Gatsby', a large portion of which was filmed in Sydney and NSW.
In the historic Macarthur region is the Sugarloaf Horse Centre in Campbelltown. The centre offers escorted trail riding on a vast property as well as riding lessons. In Denham Court you'll find Scenic NSW Horse Riding Centre, set on a sprawling 360 hectare farm offering a truly unique riding experience.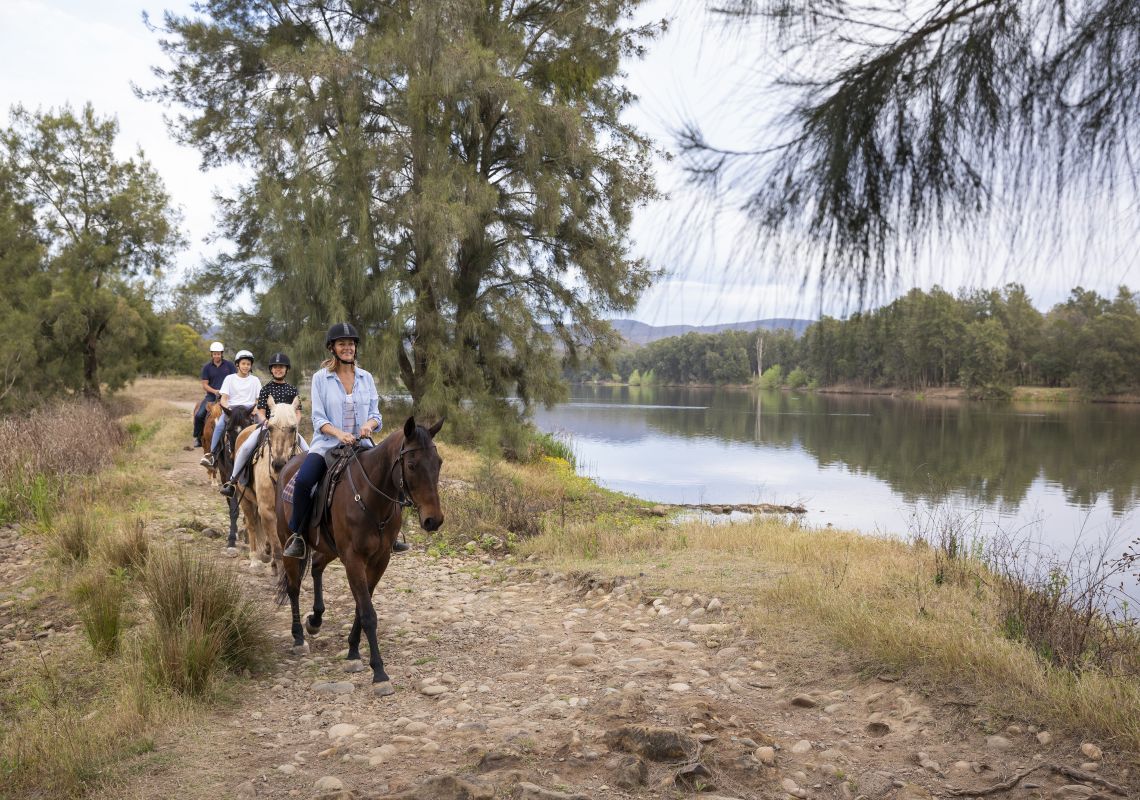 Sydney North
Pony camps are available during school holidays, or enjoy a family day out at the delightful Golden Ridge Animal Farm, where kids can have a pony ride, feed lambs and goats, and even milk a cow. In Belrose in the Northern Beaches, head to Palomino Riding School for lessons and trail rides for all levels. 
Glenworth Valley Outdoor Adventures, one of Australia's largest horse riding centres with more than 200 horses, is about an hour's drive north of the the Sydney Harbour Bridge. Nearby you'll also find Hidden Valley, a 320-acre farm with show jumping arena and accommodation.
Sydney South
A short drive south of Sydney is Otford Farm near Stanwell Park, which borders the southern end of the Royal National Park. Set on over 300 acres of rainforest with plenty of rivers, creeks and trails to explore. A short drive away, Darkes Forest offers trail rides, day camps, and lessons for people with disabilities.
Sydney East
Sydney's Centennial Parklands is home to an Equestrian Centre accommodating 197 horses, three arenas, a lunge yard and a number of riding clubs and schools. It's one of the few parks in the world to offer inner-city horse riding.
You can learn to ride from an ex Olympian at Budapest Riding School or join the riding club at Eastside Riding Academy. Improve your dressage technique at Papillon Riding Stables or ride the 3.8km riding trail with Centennial Stables. You can also take official qualifications in horse management with Sydney Horse.
Don't Miss These Horse Riding Experiences in Sydney