Family Day Trips to The Blue Mountains
Discover the wonder of the Blue Mountains, west of Sydney. Part of the adventure is the train trip to the World Heritage area, which is recognised for the natural blue haze created by vast eucalypt forests releasing tiny droplets of oil that mix with water vapour and sunlight.
Katoomba, two hours from Sydney by train, is at the heart of the main natural attractions. Enjoy stunning panoramas and the Three Sisters at Echo Point Lookout. Nearby is Scenic World, where you can experience the world's steepest inclined railway into an ancient forest and ride in a glass-floored cable car suspended above a steep gorge.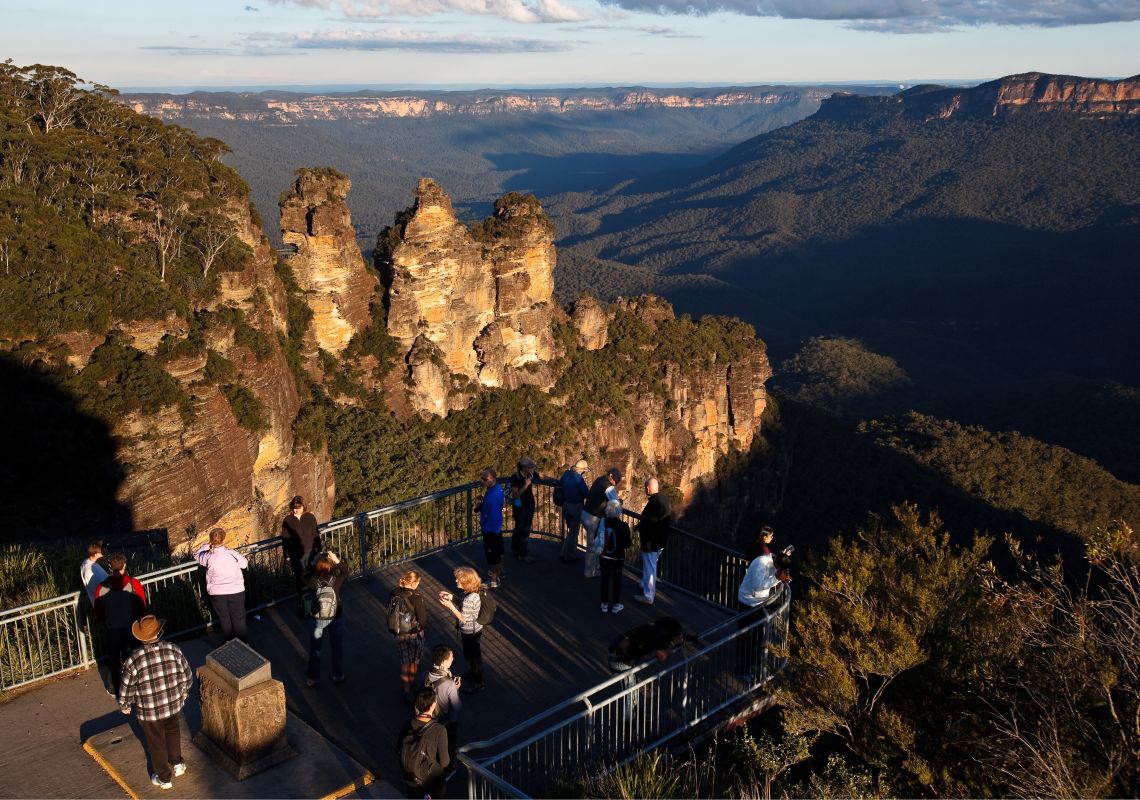 To get from Katoomba Station to Echo Point, you can take a local 686 bus and pay using Opal cards, a convenient way to pay for public transport. There are daily travel caps and you'll pay a maximum of $8.05 for adults and $4 for children for all-day travel on Saturday, Sunday and public holidays. Alternatively, you can tour with Blue Mountains Explorer Bus, a regular hop-on, hop-off service.
The Aboriginal Blue Mountains Walkabout tour starts at Faulconbridge Station, a number of train stops before Katoomba. The train also stops at Wentworth Falls and Leura, both popular towns.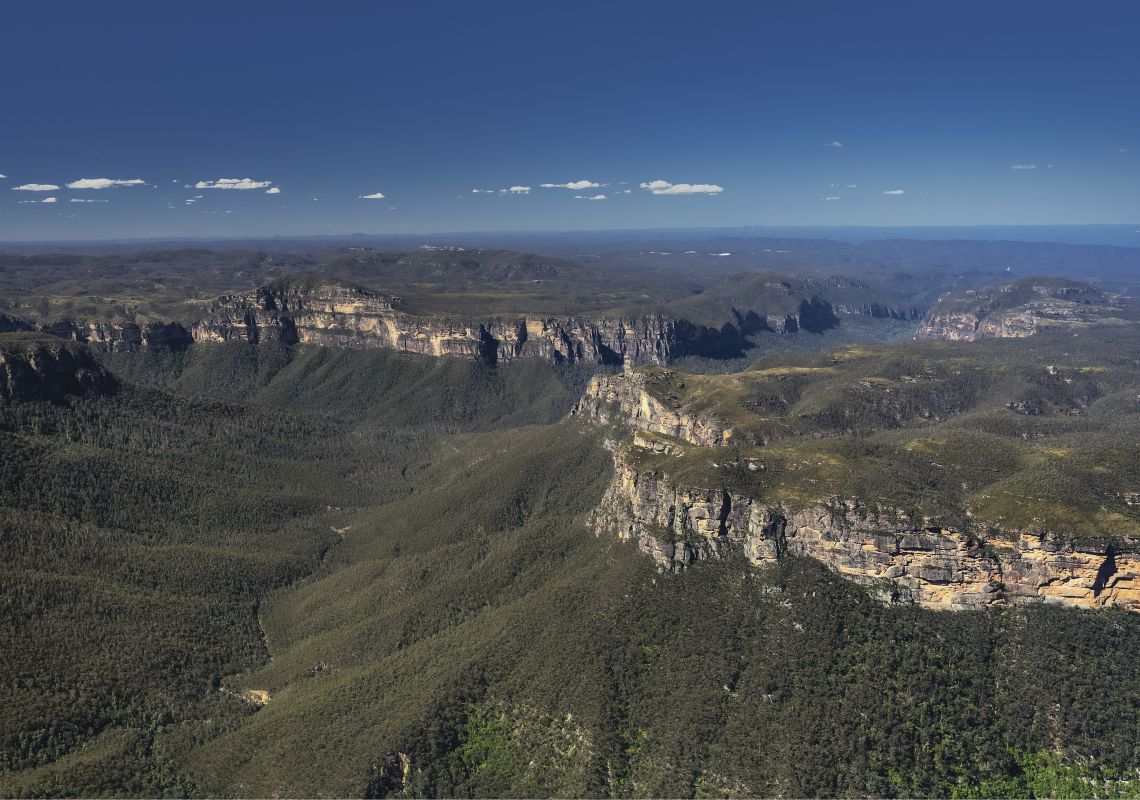 Accommodation options are available for weekend escapes for the family. Check out the events calendar when planning your trip or the adventure tours, such as High n Wild Australian Adventures, Life's an Adventure and Blue Mountains Adventure Co. You can also visit the Jenolan Caves, among the world's oldest cave systems, with Blue Mountains Trolley Tours.