Sydney Surf Trips: Manly to Palm Beach
Surf writer Blainey Woodham packs his board and wetsuit for a two-night surf tour of the Northern Beaches' best breaks.
KEY FACTS
Distance: 30km
Duration: 3 days
Highlights:
Surf at two National Surfing Reserves

Visit Sydney's northernmost beach

Explore Manly's cool cafe culture

Drinking and dining in Avalon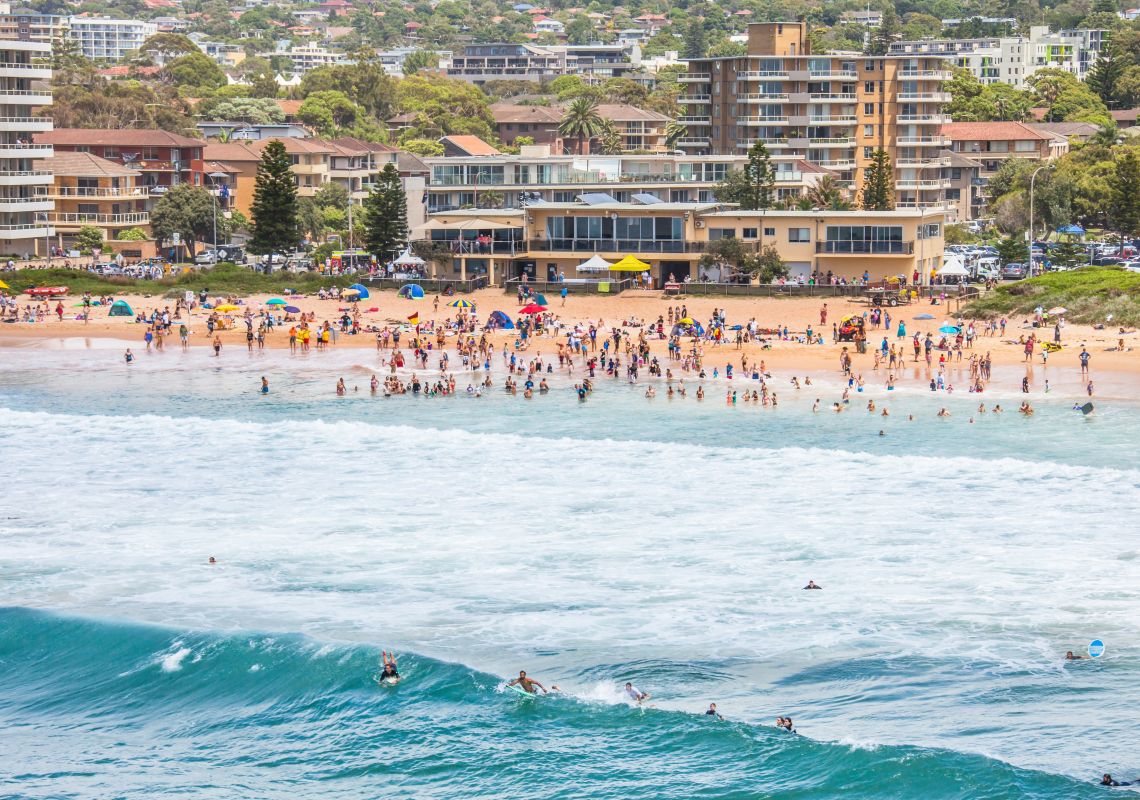 Day 1: Manly to Narrabeen
When it comes to getting a Northern Beaches road trip underway, Manly is the perfect place to start.
The beach breaks offer a good amount of punch and protection from both south and north winds at either end of the big horseshoe bay. Looking back to shore and the huge Norfolk pines lining the Manly Marine Parade, I paddle for my last wave of a surf session that dreams are made of.
I pack up the car and hit the road feeling fresh as a daisy after the invigorating surf. Dee Why Point is my next stop before making my way north to Narrabeen for the night. Dee Why is an exposed, raw, chunky point break wave with a seriously thick barrel that's worth a look in any conditions.
After a 15min drive I arrive to light offshore winds and solid overhead barrelling waves breaking on the point. When I see waves like this, any fatigue from a previous session is pretty quickly forgotten. I get my 2mm vest and boardies on in under a minute, waxing the 6'2" thruster bard at the same time. Having not surfed this spot for a few years, I hold back on set waves for 10 or 15min before being called into a stonking barrel by one of the locals. What a rush! That wave kicks off a solid hour of fun before my overwhelming hunger takes over and I head in to track down a feed.
After a sandwich and coffee, I hit the road to the legendary North Narrabeen, one of Australia's recognised National Surfing Reserves. It's only a short drive from Dee Why to my hotel, but by the time I arrive it's late afternoon and I am cooked from a big day of sun and surf.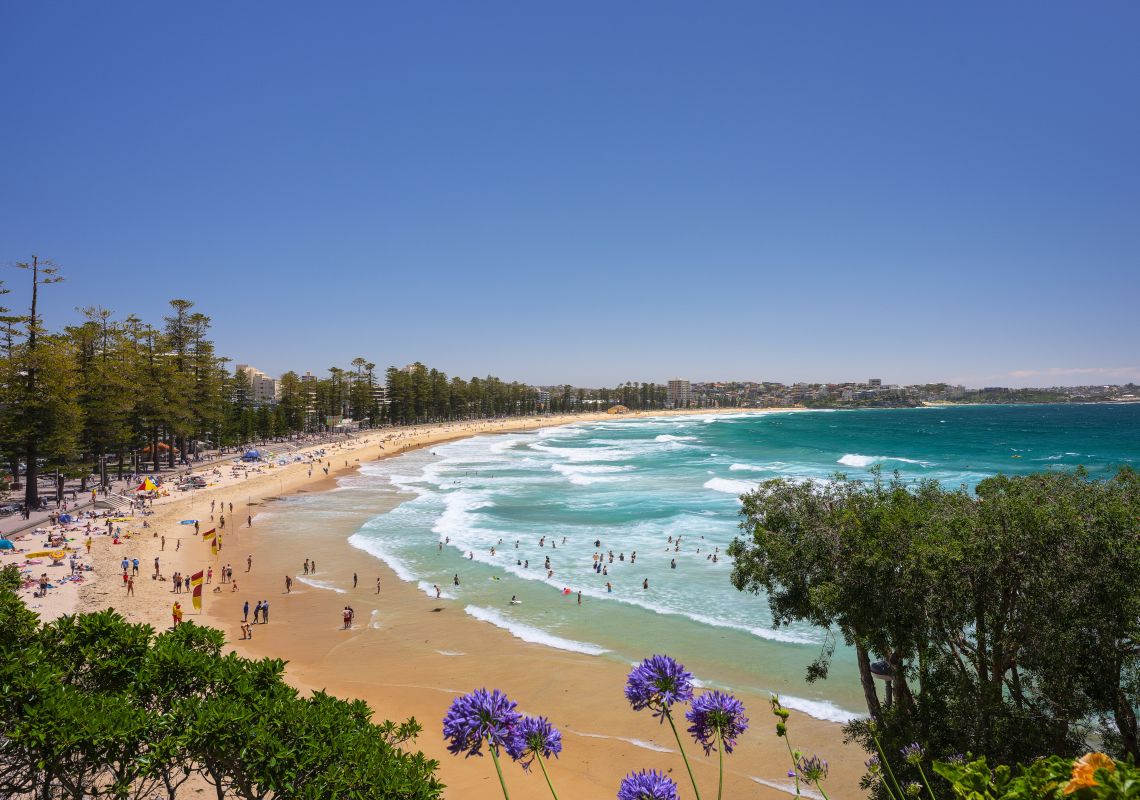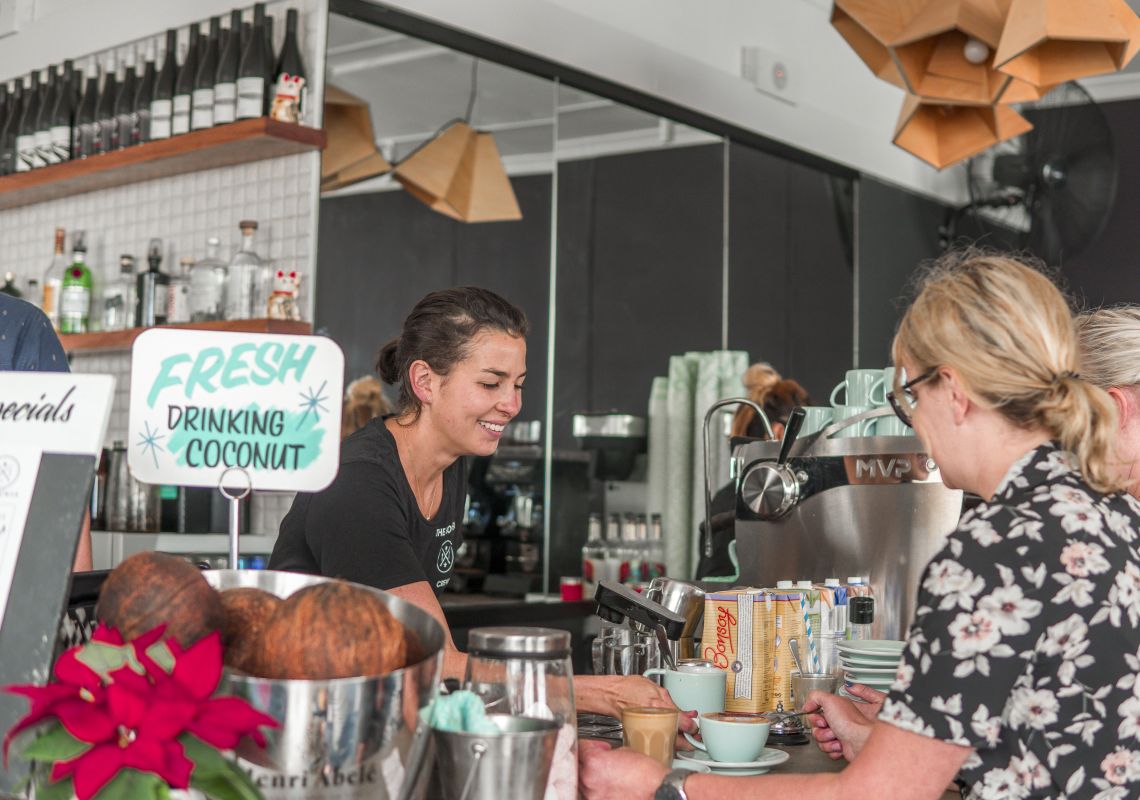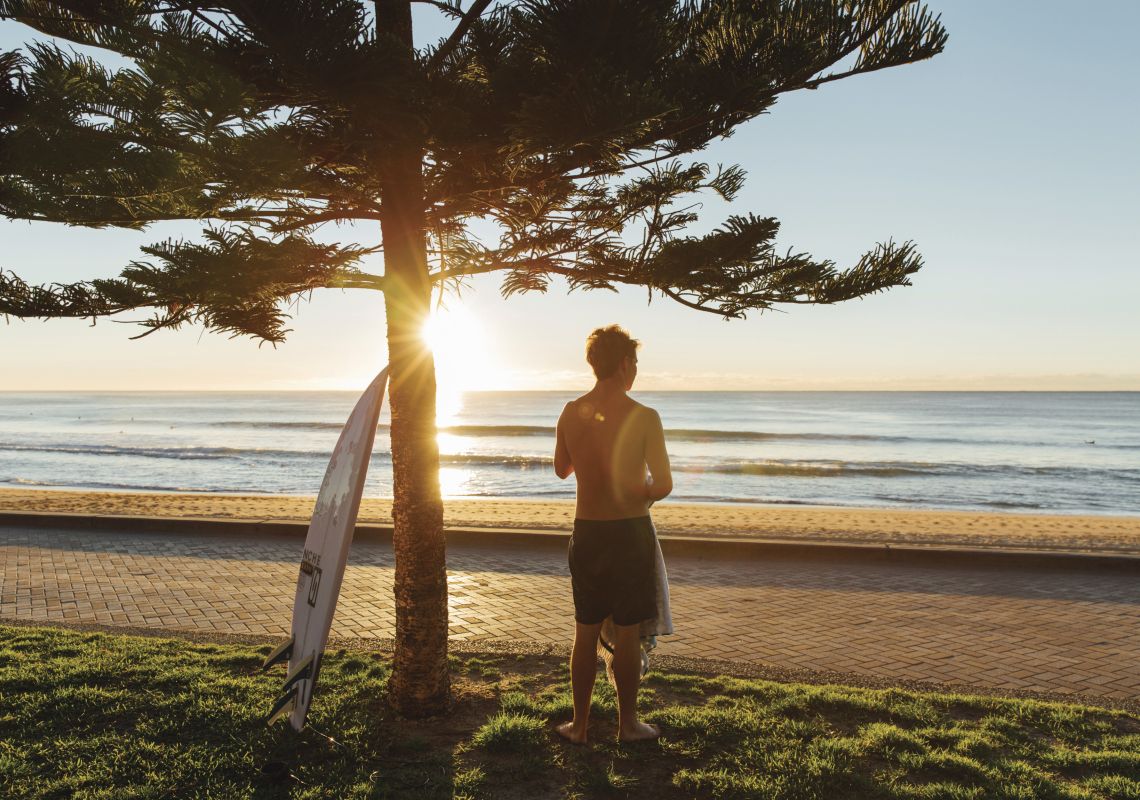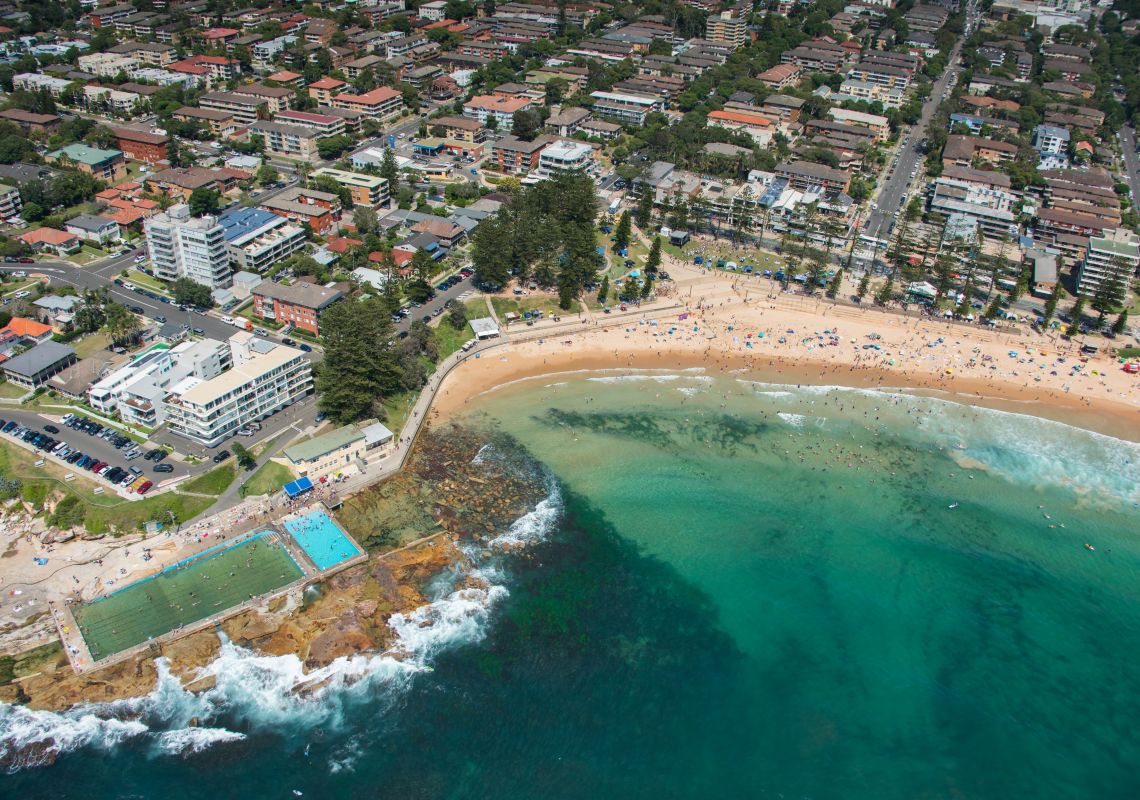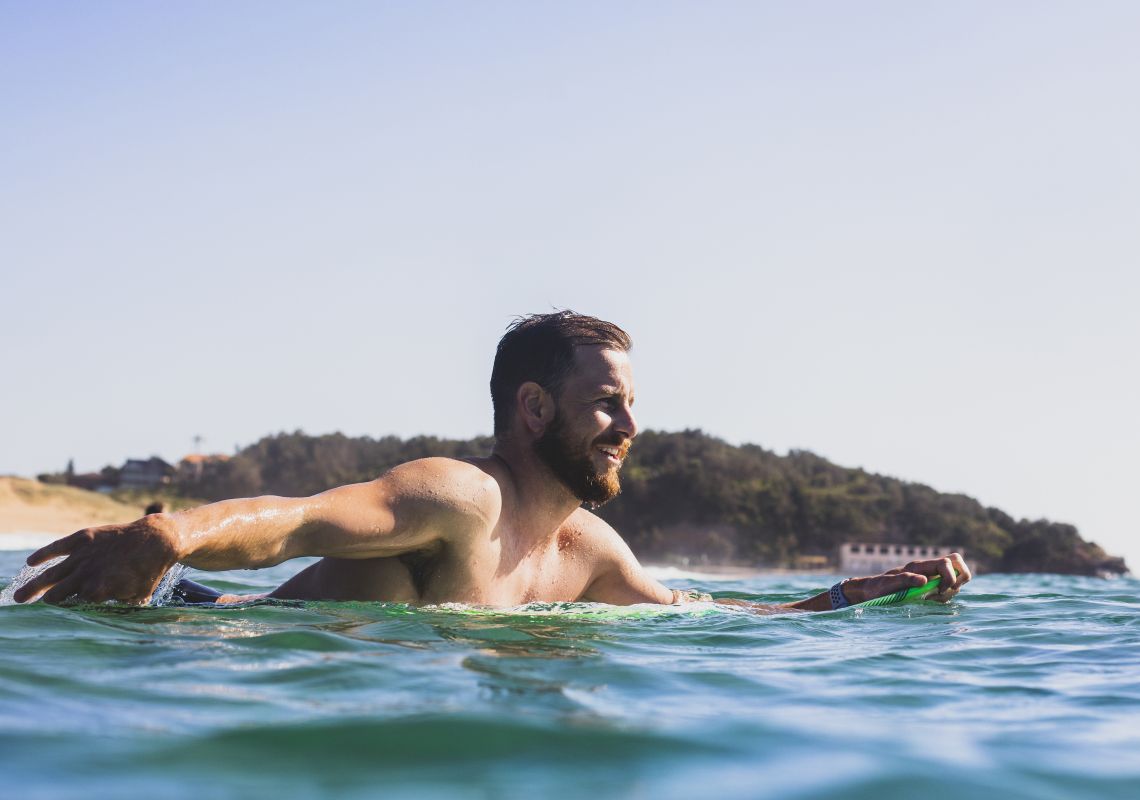 Day 2: Narrabeen to Avalon
I wake up to light offshore winds and immediately get excited to check out one of Australia's best beach breaks in North Narra.
A quick hit of good coffee from Zubi Expresso and I have eyes on the line-up. It's two or three feet and the perfect direction for the sandbars world famous left-handers. Two hours later I have caught more than a dozen amazing waves whilst managing to stay on the right side of the Narra locals, including two-time world champion Thomas Victor Carroll! If you get a chance to surf North Narrabeen, be sure to respect the locals and wait your turn to avoid any turmoil. Traditional surfing values remain strong in this neck of the woods.
I grab another coffee from Zubi and jump in the car to see if I can squeeze in an arvo surf at my next destination, Avalon Beach. As I am running on a short three-day timeline, I unfortunately have to skip spots like Mona Vale. But if you have more time in your schedule, it's an absolute must.  
Sticking to my blocks of 15min driving sessions I arrive at Avalon and check in to my accommodation. I always have lunch Alma Mexican when I am in town, so that's exactly where I get a feed before heading down the beach for a look at the conditions. The ocean surface has a bit of onshore chop without many quality waves coming through, so I decide to give myself the afternoon off and get a massage in preparation for my final leg to Palm Beach.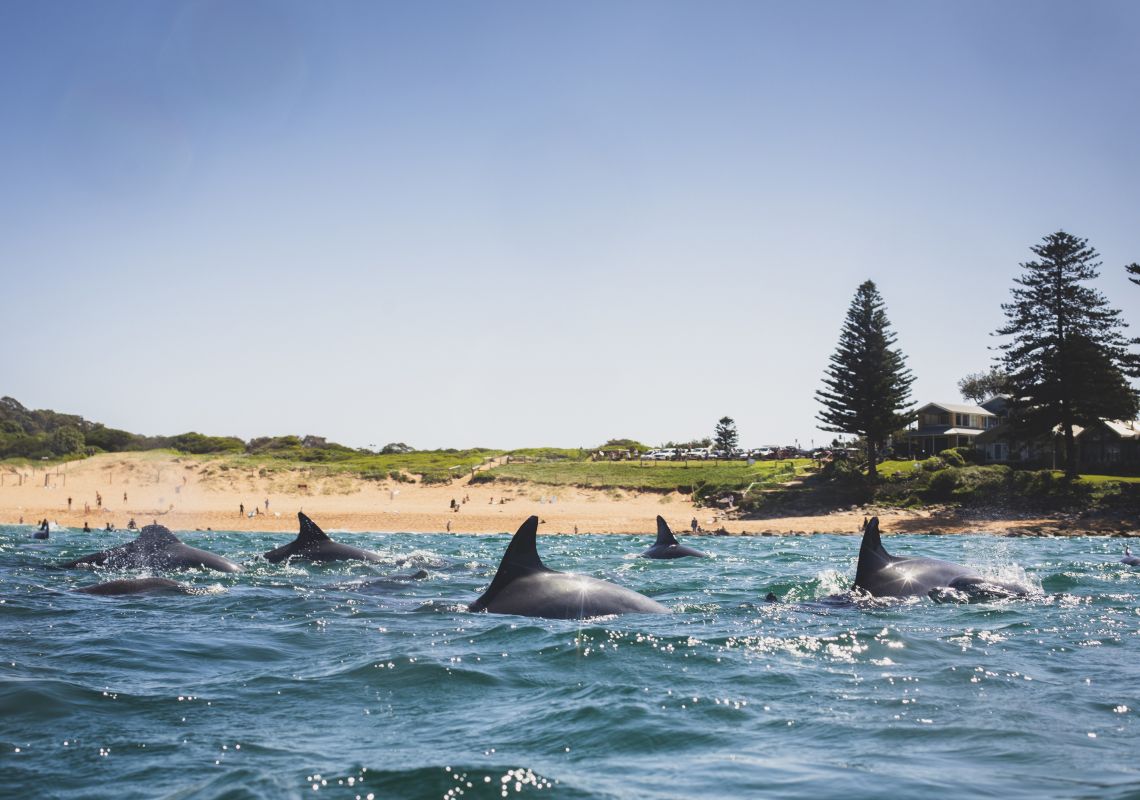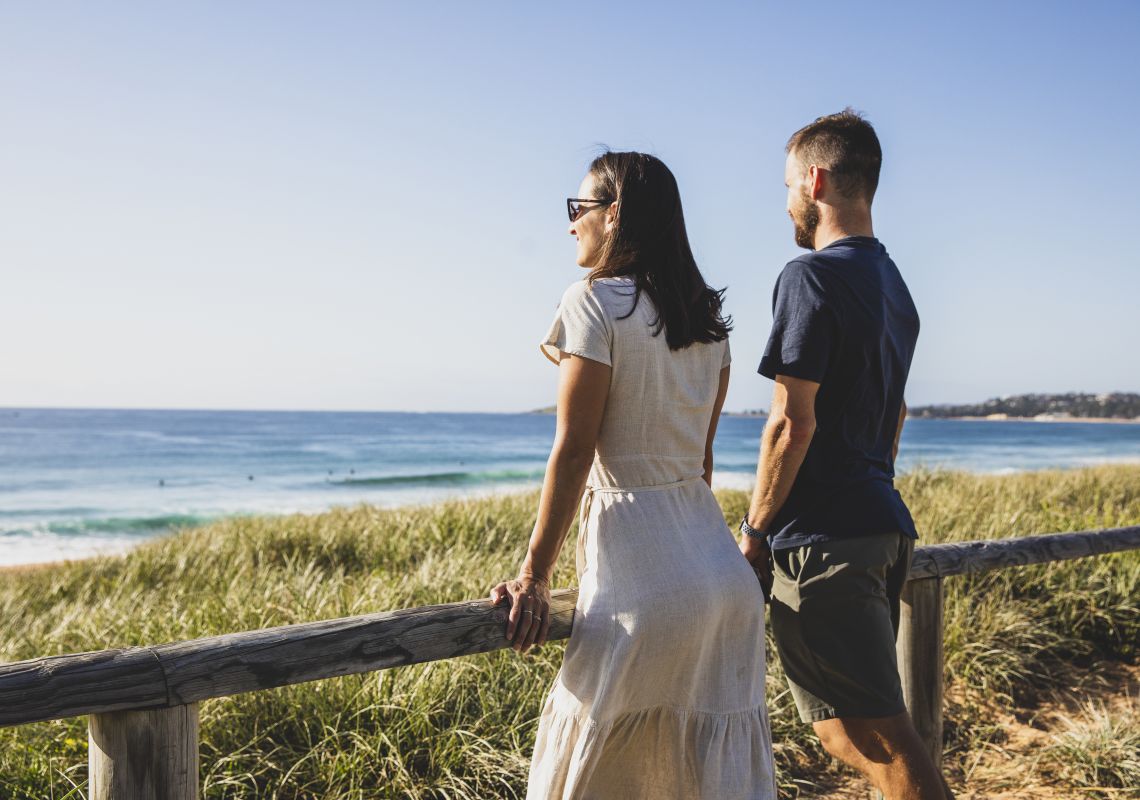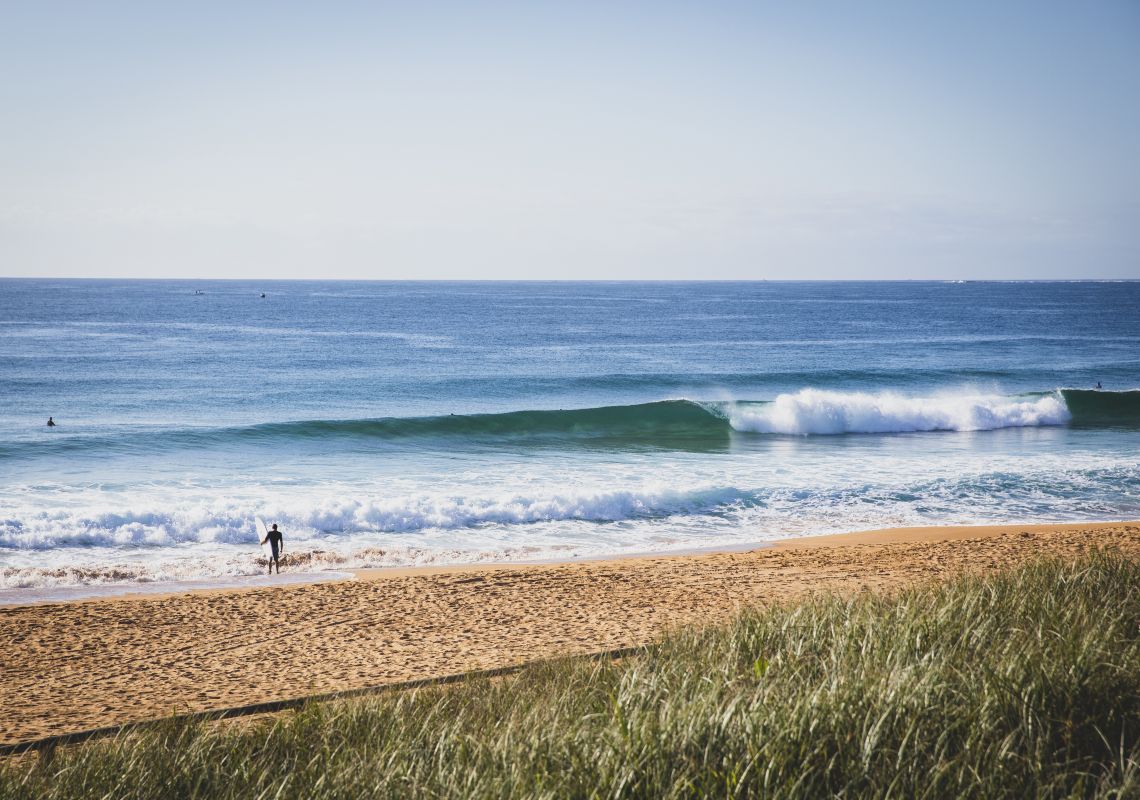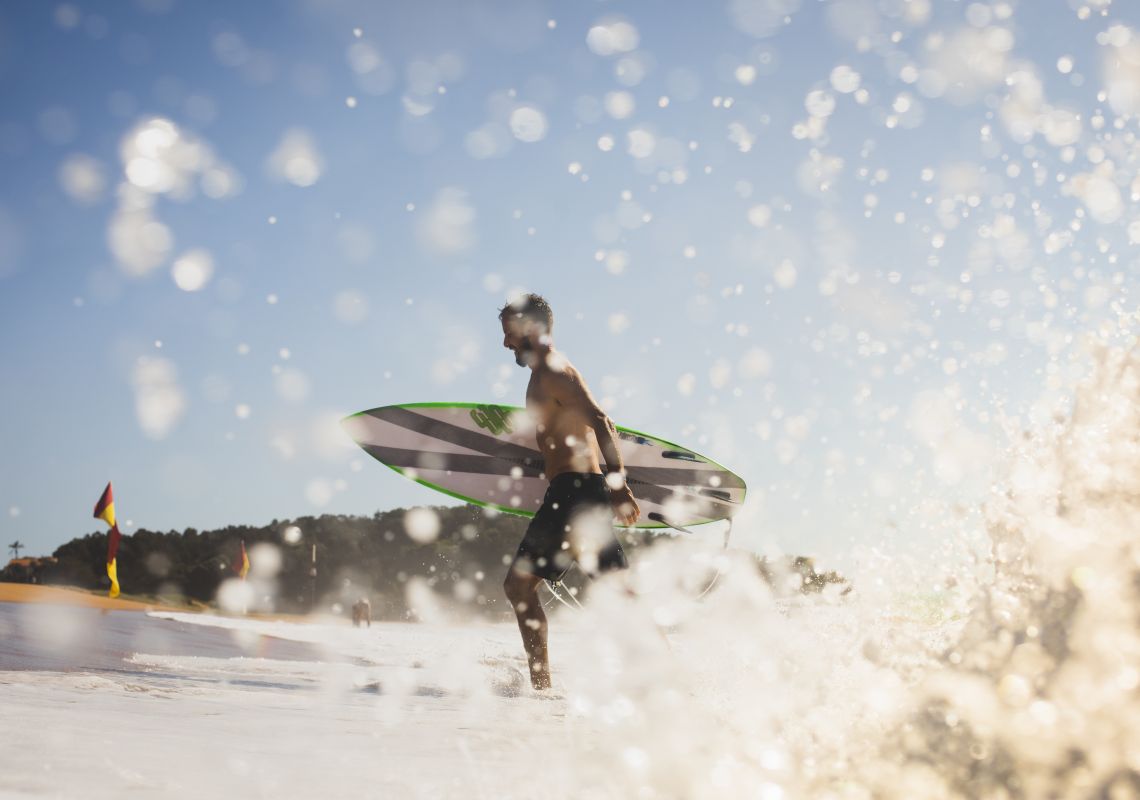 Day 3: Avalon to Palm Beach
Palm Beach is largely protected from south swells and the bay is pretty much dead flat when I arrive the next morning.
It was another 15min jaunt up the coast this morning, so I'm here well in time for breakfast. Luckily for me, Palm Beach isn't short on things to do and great places to get a feed. I make my way to The Boathouse, which you might recognise as one of the many local shoot locations for that famous Australian television show that's been running since the late 1980s – Home and Away. The food, most importantly, is magic as always.
After my second coffee for the day, I cruise over to the picturesque Resolute Beach and set up on the beach with towel and book in tow. The water is crystal clear and it gets hot enough for a swim within half an hour of baking in the sun. As well as the surf, there's at least a week's worth of activities in Palm Beach to keep even the most restless of traveller happy.
Alas, my mini Northern Beaches roady has to come to an end and it's back to reality for me. Don't wait too long to check out this magic little stretch of coastline!