Sydney Surf Trips: Bondi to Cronulla
Catch some of Sydney's best waves on an overnight surf trip from Bondi to Cronulla with expert surf writer Blainey Woodham.
KEY FACTS
Distance: 32km
Duration: 2 days
Highlights:
Surf the world-famous waves of Bondi

Explore a spectacular coastal walk

Have a dip at Bronte Baths

Test your skills on Voodoos break

Take a big board out to Cronulla Point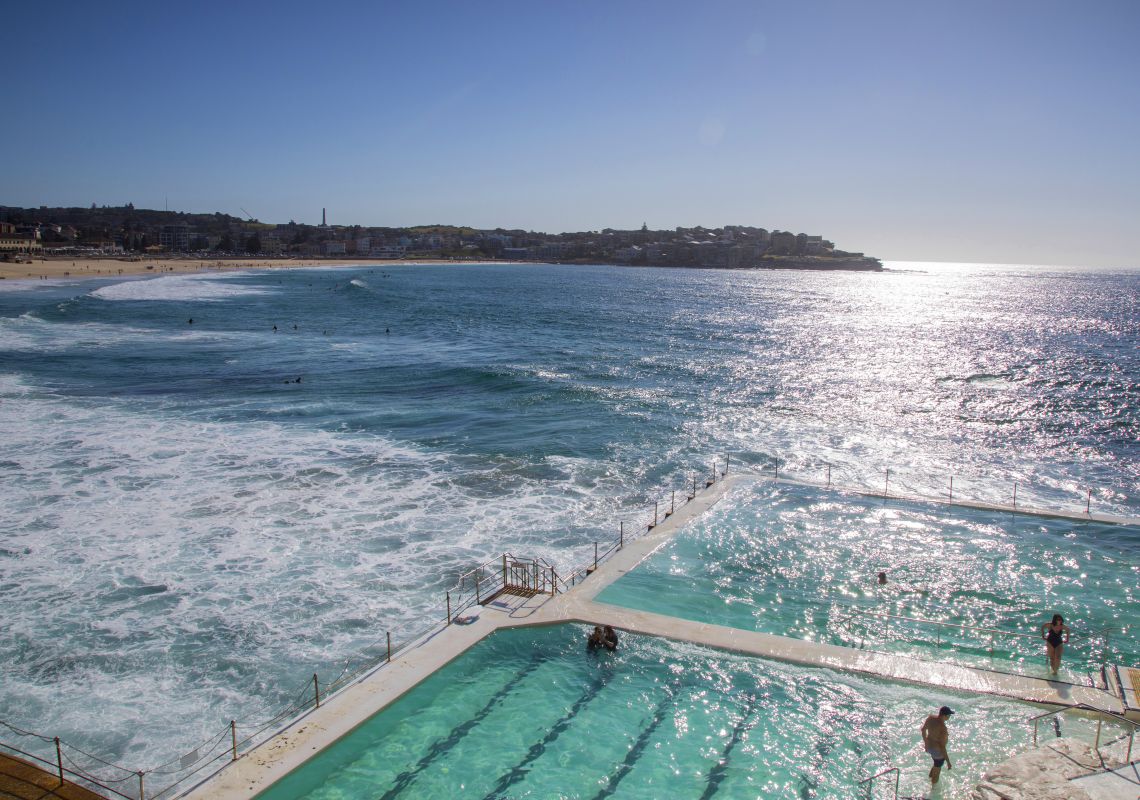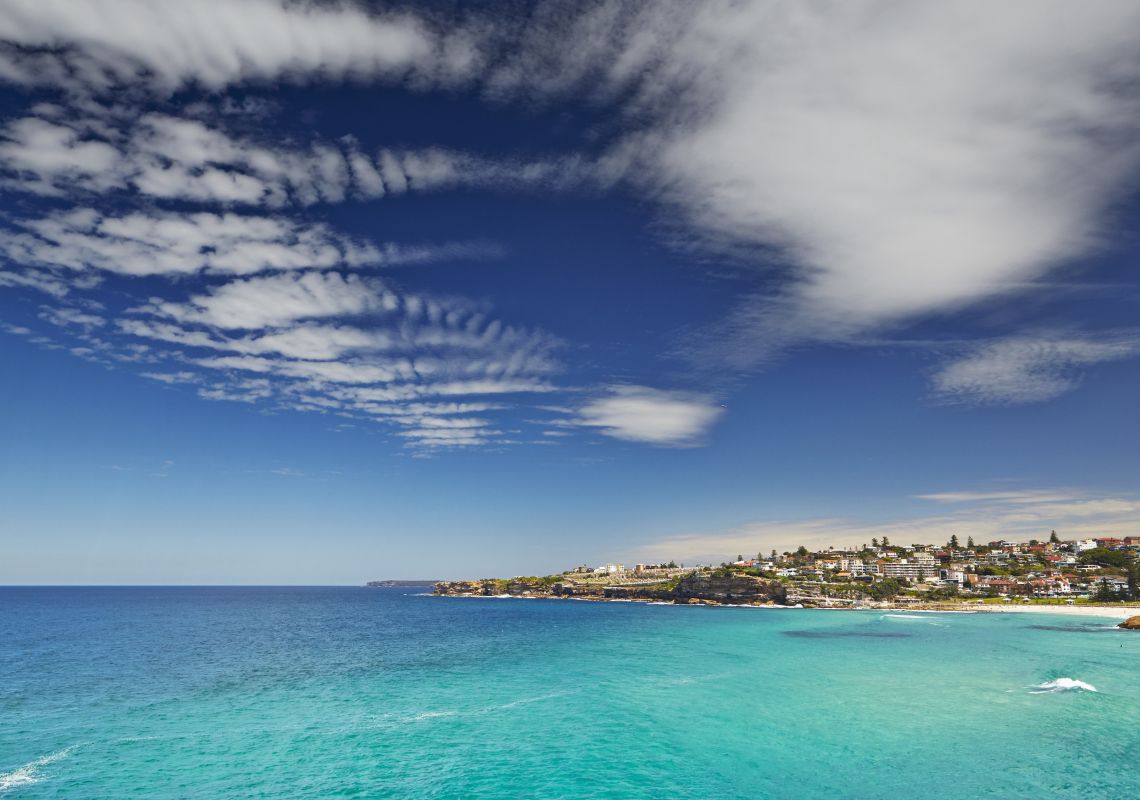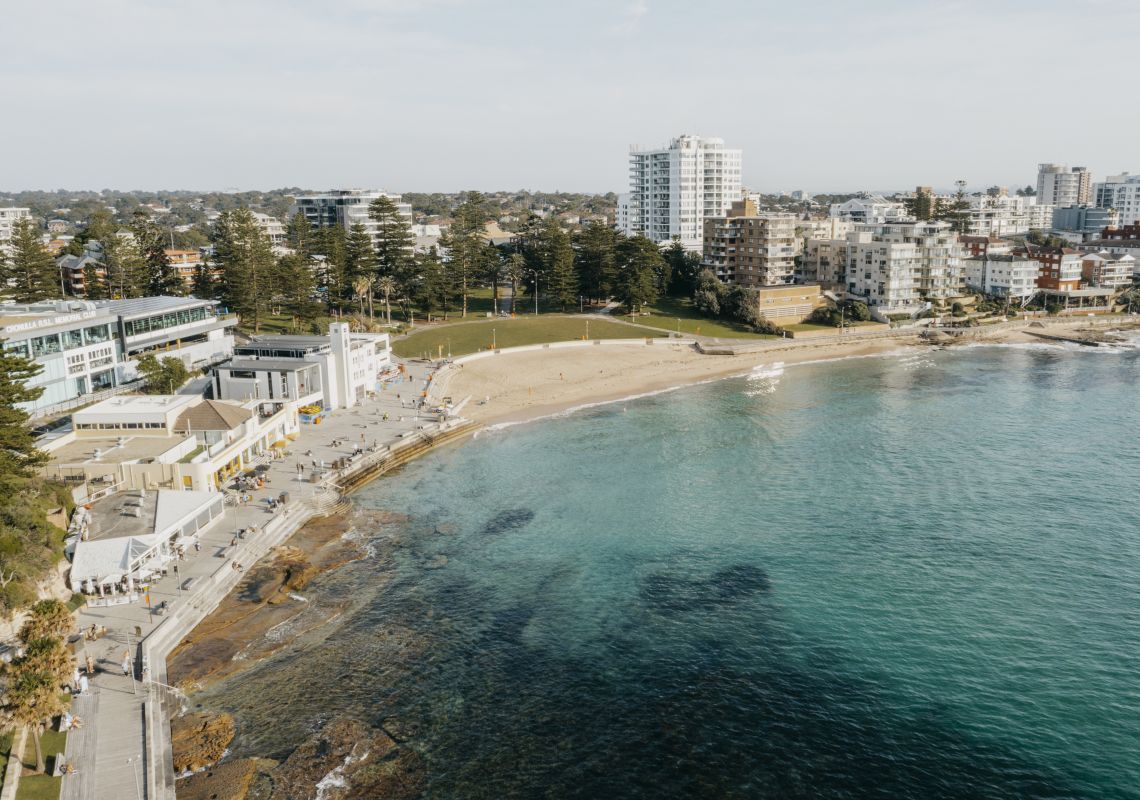 Day 1: Bondi to Cronulla
There's no better location to start an inner city surf tour than the world famous Bondi Beach.
I wake to find a blue sky day with brisk offshore wind and a surprising amount of east swell making landfall at Australia's most famous beach. The boys in blue (not the police, but those famous Bondi Rescue crew) are already on the beach keeping everyone safe in the solid conditions.
I can't resist a quick surf straight out the front. It's a bit straight with the swell direction, so I only last about 20min before coming in and heading for Bondi's second biggest attraction, Icebergs. With a spectacular ocean pool carved into the rocks and a buzzing restaurant and bar perched above it – all with views to die for – this is a legendary spot not to be missed.
The drive from Bondi to Bronte only takes about five minutes, but I opt to stroll along the Bondi to Bronte Coastal Walk instead. The trip takes me through Mackenzies Point with a stop to check out the Aboriginal Rock Engravings before I arrive in Bronte. After a quick coffee and breakfast at the Bronte Surf Life Saving Club while taking in the magic view, I head back the way I came and hit the road south.
Getting from Bronte to The Shire requires a bit of zig zagging and I negotiate the mid-morning traffic pretty well, finding myself driving past the Cronulla Sharks football stadium in about 40min. I check in to my hotel on the foreshore and get down to business.
Cronulla is one of five National Surfing Reserves in Sydney and has a great collection of breaks. I have always wanted to surf Voodoos, set off the northern edge of Cronulla State Park, and the conditions are pretty good going off the forecast. I arrive to overhead barrels and a handful of crew on the take-off spot. Note, this wave is heavily localised at times, meaning don't hassle other surfers or make the mistake of becoming impatient. It pays to wait and hope a local calls you into a good one. After an hour of scraps on the inside, I get called into a cracking set wave and get spat out of a nice left barrel.
Satisfied with myself and ready for a cold ale, I head back to Cronulla proper to meet a mate who lives in the area for dinner. There's no shortage of good food options on the foreshore strip and we meet at the Northies Cronulla Hotel for a traditional counter meal and perfectly poured lager. After shooting the breeze for an hour or so I hit the wall and head back to my accommodation for a well earned sleep.
Day 2: Cronulla
It's another beautiful day in Sydney and time to explore more of Cronulla's top waves.
Shark Island is a world-famous rock bottom surf break located offshore behind Cronulla Point and a wave I have always wanted to watch in person. When I arrive, the waves are cranking! It's super hollow and surfers are getting amazing barrels and beatings all in the same set. It's amazing to witness the wave in all its glory. Bring some binoculars if you can.
As I walk back towards South Cronulla, I can see surfers getting large but full waves off Cronulla Point and I'm suddenly keen to get wet! After racing back to the hotel and getting my mid-length seven footer, I make a beeline for the surf. While Shark Island spits and hisses behind us, I surf big perfect walls for a couple of hours with a dozen or so others.
There's plenty of other great spots to check out between Bondi and Cronulla, but if you only have a couple of days, I think this is the ultimate itinerary.