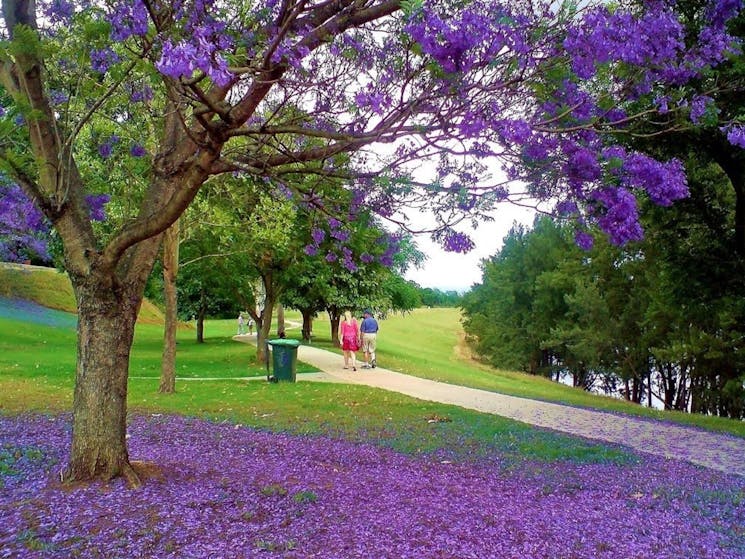 Howe Park
Overview
Within Howe Park you'll find a two kilometre footpath meandering along The Terrace with the majestic Hawkesbury River on the other side. This pathway offers an easy, levelled walk (with prams or…
Within Howe Park you'll find a two kilometre footpath meandering along The Terrace with the majestic Hawkesbury River on the other side.
This pathway offers an easy, levelled walk (with prams or wheelchairs) and gives you a lovely view of the river with plenty of lush green grass to picnic in, there's also benches along the way. You'll also catch views across the river of the sandy beach in Macquarie Park.
On the corner of Kable Street and The Terrace there is a parking lot where you can leave your car. There are public toilets there also. Walk across the road into Howe Park, and there you'll find the viewing platform and leafy shaded picnic tables and benches. A great spot to bring a picnic and enjoy the peaceful atmosphere.