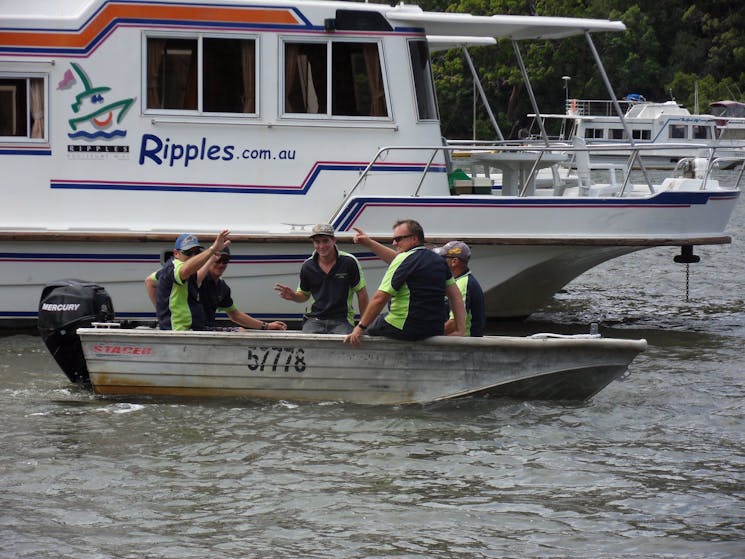 Ripples Houseboat Holidays
Overview
Ripples Houseboats has operated houseboats from Brooklyn on the Hawkesbury River for over 15 years. They have 15 houseboats in their fleet and offer three styles of houseboats to meet your holiday…
Ripples Houseboats has operated houseboats from Brooklyn on the Hawkesbury River for over 15 years.
They have 15 houseboats in their fleet and offer three styles of houseboats to meet your holiday needs.
The modern 13 metre Cohercraft (Resort) houseboat sleeps four to ten people, the classic Fenwicks 10 metre (Islander) houseboat which is ideal for couples and small families and sleeps two to four people, plus the more spacious Elite houseboat which sleeps up to eight.
All of their houseboats are fully equipped and come with a small tender - all you need to bring is bed linen, food and drink.
Their friendly staff will provide a comprehensive briefing followed by a driving lesson to ensure you have a relaxing trouble free holiday.