Sydney Markets
Soak up the atmosphere and the sunshine at Sydney's colourful markets dotted throughout the city. Each with their own style and character, markets are the place to find local designers, one-of-a-kind gifts, artisan wares, unique gifts and delicious fresh produce.
The Rocks, the oldest part of Sydney, is home to two vibrant markets. The Friday Foodie Market is the place for a delicious meal from pop up stalls and food trucks, accompanied by live music. On the weekend, The Rocks Markets hosts talented artisans selling fashion, jewellery, textiles, art and more.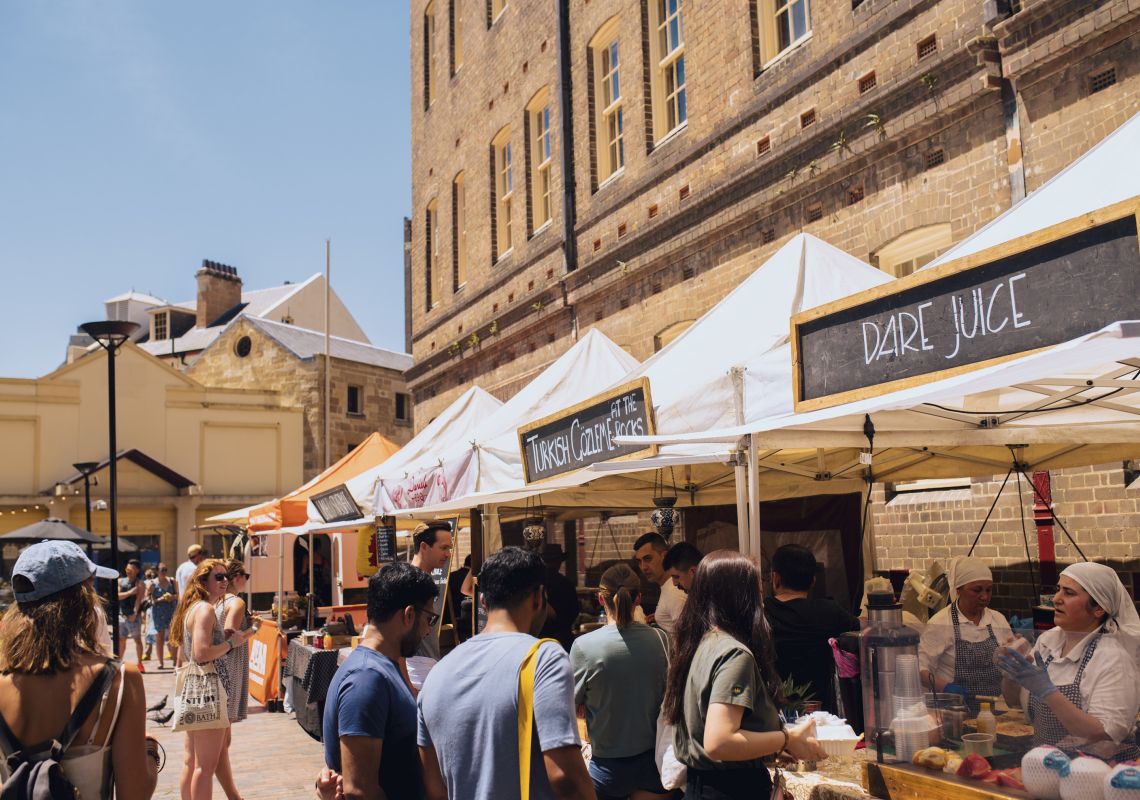 The bustling Paddy's Markets dates back more than 150 years and has hundreds of stalls selling souvenirs, clothing, sporting goods, toys, electronics and more. Don't miss all the action of the Sydney Fish Market, the largest market of its kind in the southern hemisphere.
Neighbourhood markets are delightful, bringing friends, families and tourists together. In inner Sydney some of the popular markets on Saturdays include the Glebe Markets in Glebe, near the University of Sydney, and Balmain Markets in Balmain, a harbour ferry ride from Circular Quay.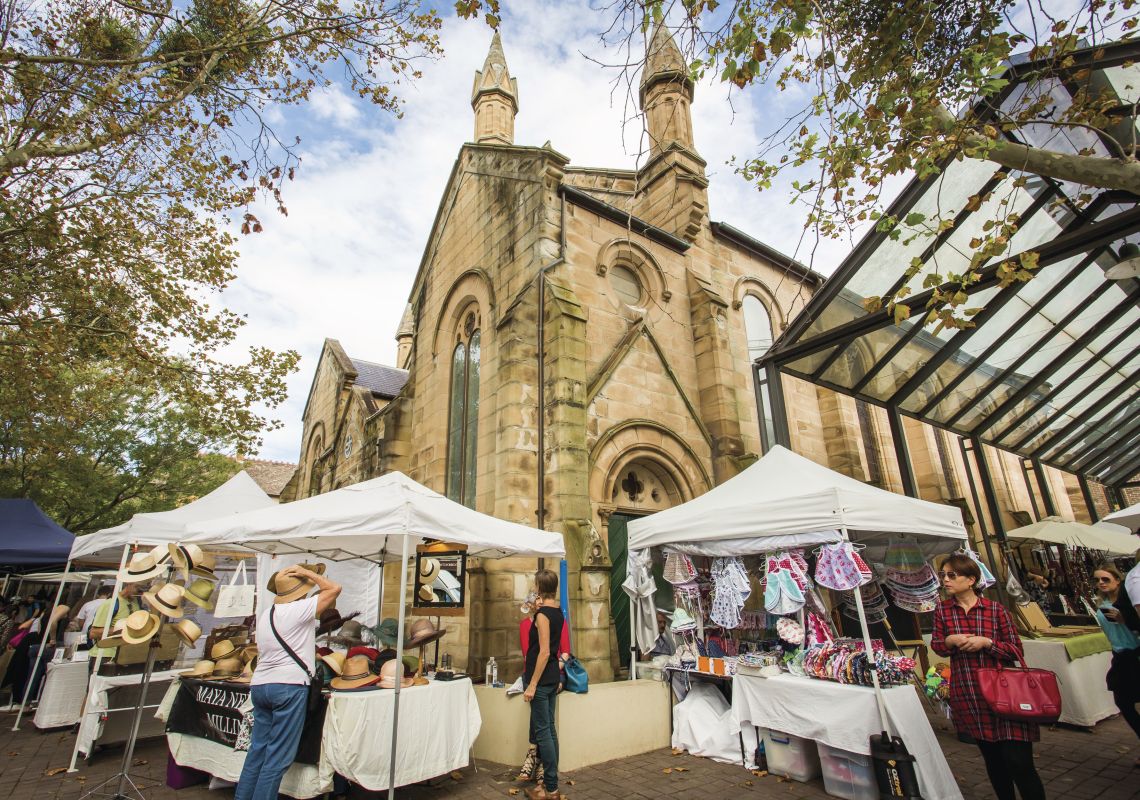 Pick up some delicious fresh produce and gourmet treats at one of the city's many farmers markets. Try Cambridge Markets EQ in Moore Park, Carriageworks Farmers Markets in Redfern, the Kings Cross Organic Food Market and Bondi Farmers Market.
Fashionistas should head for Paddington Markets, held every Saturday in the grounds of Paddington Public School, which launched labels like Dinosaur Designs, By Johnny and Zimmerman. Lover, Samantha Willis and Sass & Bide got their start at the beachside Bondi Markets, held on Sunday.
Hop on a ferry from Circular Quay to visit the weekend Manly Markets, with stalls just steps from the beach. Kirribilli Markets are another North Shore favourite, with an Art, Design & Fashion Market on the second Sunday of the month and a General Market on the fourth Sunday.
Your Guide to Sydney Markets