Sydney Architecture Trail
Sydney Architecture Trail
As Australia's oldest and most eclectic city, Sydney's streets are lined with striking buildings from all eras. Grab your walking shoes and take in some architectural and cultural gems, from swoon-worthy suburban homes to sleek modern builds and a performance within those famous gleaming harbour-side sails.
Every Sydney architectural excursion should begin with a visit to this modernist marvel. Jørn Utzon's city-defining design for the Sydney Opera House fundamentally changed the Sydney skyline. While you can admire the UNESCO World Heritage Site from the outside, design boffins will truly appreciate the Architecture Tour that delves deep into the shaping of this icon. Of course, what happens inside the House is an experience not to be missed, so book in for a show, too.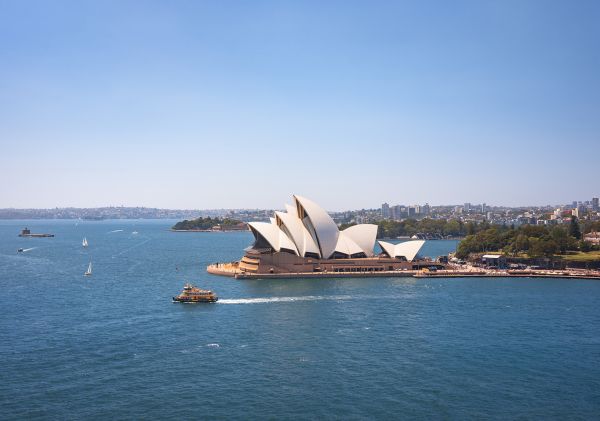 Gently encroached upon by the bushland of Ku-ring-gai Chase National Park, this mid-20th century modern home is a beacon for design-chasers. The house was designed by famed architect Harry Seidler for his parents, Rose and Max, and was instrumental in launching his career. The house opens on Sundays for tours, just be sure to book ahead.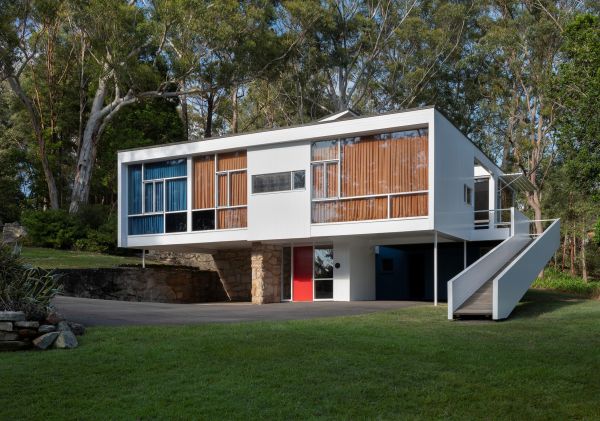 Australia Square

, CBD
Another Harry Seidler legacy, the incredibly future-facing (and confusingly round) Australia Square tower was Sydney's first-ever skyscraper. It remains as highly regarded now as it was at its completion in 1967. Combining office spaces with public places, it remains a true blend of business and pleasure. Ascend to the revolving O Bar and Dining for a Champagne stop on your Sydney trail.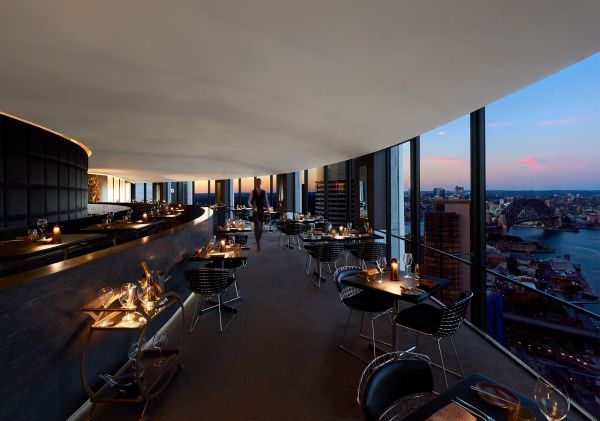 A short side-step from Seidler's Australia Square is his equally renowned building, 25 Martin Place (formerly the MLC Centre). With its stem-like podium and tower, the design is a representation of the Bauhaus school of architecture and is a functional and beautiful construction that is one of the CBD's most beloved landmarks.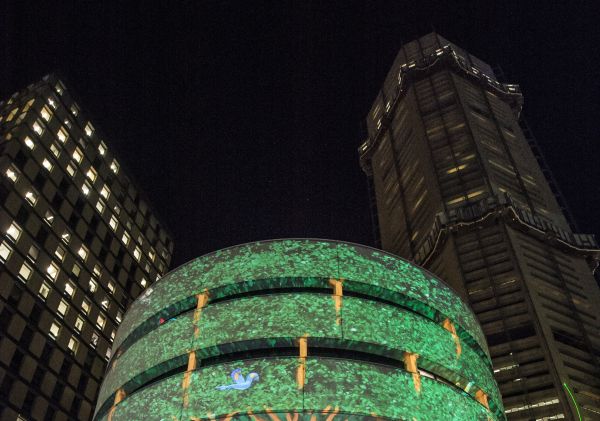 A veritable candy store of architectural styles to faun over, suburbs Potts Point and neighbouring Elizabeth Bay are packed tightly with art deco apartment blocks complete with elaborately elegant entryways, as well as examples of sleek, clean-lined modernist builds, such as Wylde Street Apartments, and The Gazebo, a 12-sided former hotel built in 1969 in the post-war International Style.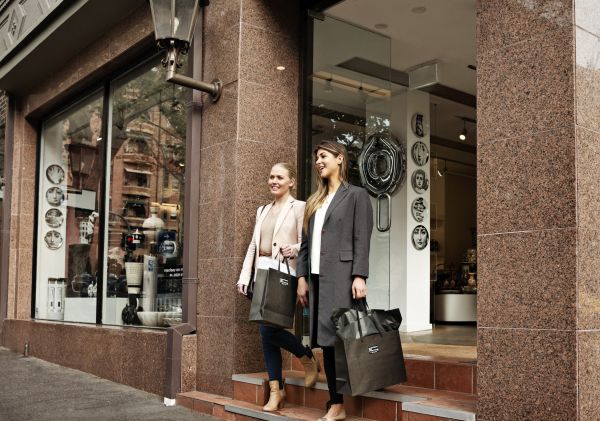 Continue your tour by foot along the terrace-lined streets of Surry Hills to stop at Paramount House Hotel, an inspired blending of contemporary and historic architecture. Once the Paramount Pictures Studio, this 1930s brick warehouse was given a modern conversion by Breathe Architecture in 2018 and now houses one of the city's hippest boutique hotels and cafe. Check in for a staycation in this cool inner-city enclave.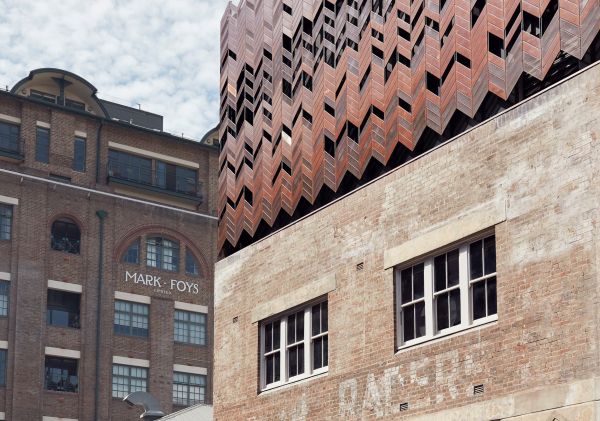 This 2015 Frank Gehry-designed wing of the University of Technology is a must-stop on any self-respecting design tour. The famed architect's first Australian build, the sand-coloured, crumpled-looking façade has earned the Chau Chak Wing Building the moniker 'The Brown Paper Bag', but there's little denying it's already cemented its position as a Sydney icon. Take it in on the 800m urban walkway The Goods Line.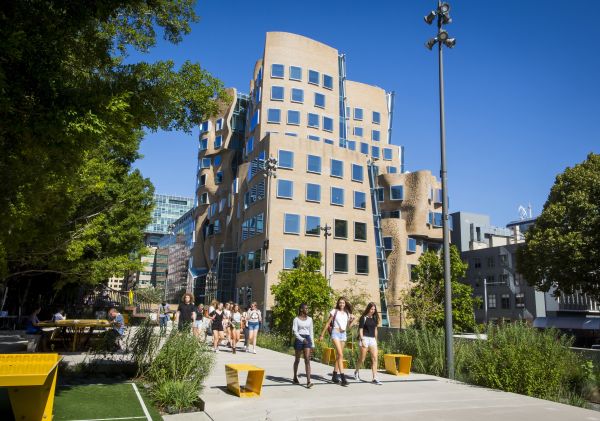 Chippendale has blossomed into a lively arts, dining and design precinct with a scattering of architecturally significant builds. Among them is philanthropist Judith Nielson's 'Indigo Slam' residence, the Phoenix Central Park performance space and gallery by John Wardle Architects (also commissioned by Nielson), and the sustainable One Central Park apartment building, which has the largest green walls in the Southern Hemisphere.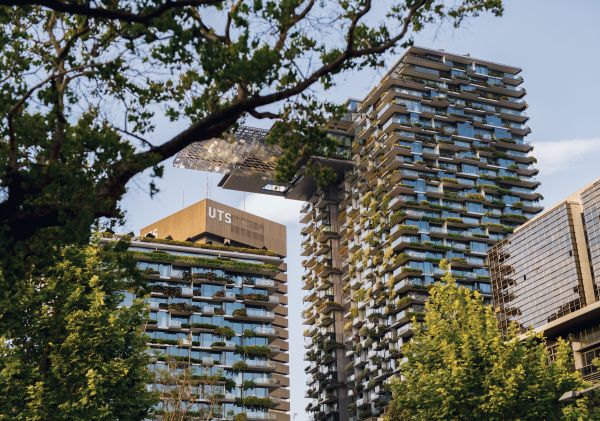 While housing thought-provoking exhibitions inside, the MCA is itself an artwork to ponder. The historic, art deco-inspired sandstone Maritime Services Building on Circular Quay was adjoined in 2012 with an exceedingly modern extension, expanding its floor space significantly. Admire this architectural juxtaposition, before heading inside to check out the current shows.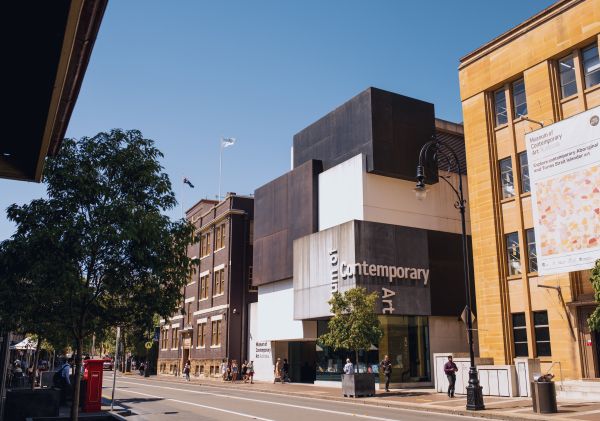 Built between 1896 and 1909, this purpose-built sandstone building is one of Sydney's grandest and most alluring landmarks. The gallery presides over the glittering harbour, and its architectural beauty makes it a destination on its own, but you'd be remiss not to duck in and enjoy one of the excellent exhibitions.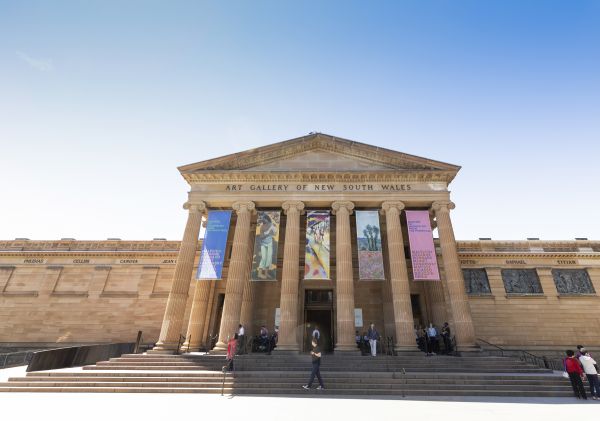 Comedian Tim Ross made Sydney his hometown more than 20 years ago. In this video, he explores the city's varied architecture.

"You don't have to be from a city to love that city. It only takes one visit to Sydney and it will have a hold on you for life." Tim Ross