Ways to enjoy Bondi's beach lifestyle
From sunrise to sunset, Bondi entices with its laid-back lifestyle, stunning coastal surrounds and buzzing eateries. Start the day with an early morning surf, yoga class or swim at Bondi Baths, all while being treated to a glorious sunrise over the ocean.
Swimming & surfing
This picture-postcard arc of golden sand and sparkling blue ocean is made for travel snaps or selfies at any time of the year. Just 8km from the city centre, Bondi is easy to get to by public transport – the trip from Town Hall is only 30 minutes. Or you can take a scenic ferry ride from Circular Quay to Watsons Bay for a connecting bus to Bondi.
The main beach area is in front of the Bondi Pavilion, a national heritage-listed icon. Roll out your beach towel and soak up Sydney's relaxed beach lifestyle, then enjoy a dip between the red and yellow flags. Professional lifeguards patrol Bondi Beach 365 days a year and even have their own reality TV show, Bondi Rescue.
You can learn to surf year-round at one of the accredited surf schools. Experienced surfers will want to head to the southern end of the beach, where southerly swells and a rocky reef create powerful waves. On adjacent Campbell Parade, you'll find shops selling surf gear and swimwear. Surfboard hire is also available.
At the southern end of the beach on the rocky headland is the iconic Bondi Icebergs, one of Australia's oldest swimming clubs, where members swim throughout the winter, giving it the name Icebergs. The 50-metre pool and wading pool for kids are open to the public. Visitors are also welcome at the bar, bistro and elegant dining room.
More things to do
Bondi boasts a year-round events calendar of festivals, markets and activities, including the Festival of the Winds in September, which is a kite festival on the beach. If you're visiting on the weekend, the Bondi Farmers Markets on Saturday is a must to stock up on organic produce, as is the Bondi Markets on Sunday for original fashions and jewellery.
Between May and November, you can easily spot whales during their annual migration from one of the spectacular vantage points along the Bondi to Coogee Coastal Walk, a 6km track which links four pretty beaches. In late spring, the cliffs of the coastal walk are transformed by Sculpture by the Sea, the world's largest annual free-to-the-public outdoor sculpture exhibition.
Eat & drink
There are oodles of delicious places to eat in Bondi, from wholesome cafes and ice-cream parlours to beachside bars and fine-dining restaurants with great ocean views. Speedos in North Bondi was crowned the world's most Instagrammable cafe, Sean's Panorama and North Bondi Fish both dish up great seafood with water views, local icon Hotel Ravesis serves Mediterranean small plates, and Bondi Trattoria is the place for pasta.
For something more casual, Pretty Biddigal Reserve, affectionately known to locals as the grassy knoll, is a great spot to enjoy takeaway fish and chips. It also has free barbecue facilities.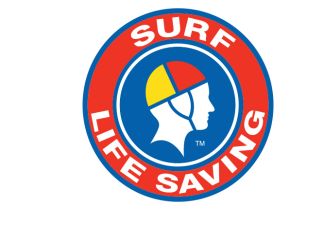 Enjoy Sydney's beaches by following these safety tips
Always swim between the red and yellow flags; surf lifesavers have identified this area as the safest spot to swim in the water. It's also a good idea to always swim with a friend.
Pay attention to the advice of the lifesavers and safety signs. Visit SharkSmart to understand any potential risks in the area you are swimming. You are always welcome to ask lifeguards for more safety advice. If you find yourself needing help in the water, stay calm and attract attention. Check conditions before you go. You can also find patrolled beaches by visiting beachsafe.org.au.
Bondi Beach FAQs
What's special about Bondi Beach?

What's special about Bondi Beach?

Bondi Beach is one of Sydney's largest beaches and it's the closest ocean beach to the city centre. It is easily accessible by public transport, and the area is very popular for locals and tourists alike both for the beach and for the trendy cafes, bars and shops that run through Bondi.
How much does it cost to go to Bondi Beach?

How much does it cost to go to Bondi Beach?

Going to Bondi Beach itself is free, as are all beaches in Sydney and NSW. If you want to get there by public transport, a bus trip from Circular Quay in the CBD to Bondi Beach will usually cost $2.61, although the price does increase during peak hour. If you want to drive there is parking, however you will have to pay and it can be very hard to find a spot during busy periods.
Can you swim at Bondi Beach?

Can you swim at Bondi Beach?

Yes. Bondi Beach is generally safe to swim at, and on the rare occasion that it isn't there will be clear warnings given and signposted. Just make sure to stay between the flags, because this is where the lifeguards tend to be most focused.
Is Bondi Rescue real?

Is Bondi Rescue real?

Yes, Bondi Rescue is a documentary style show that follows professional lifeguards who patrol Bondi Beach. All of the rescues and the other work they do are real life scenarios.
Where is Bondi Beach?

Where is Bondi Beach?

Bondi Beach is about 8km east of the Sydney CBD. It is the closest ocean beach to the city centre.
How do you get to Bondi Beach?

How do you get to Bondi Beach?

Buses run regularly from Sydney's CBD to Bondi Beach. You can also drive, or catch a ferry to Watsons Bay then hop on a bus.
A guide to Bondi
This seaside haven is located at eastern Sydney, a central hub that boasts a beautiful beach and relaxed lifestyle with the cosmopolitan vibe of fantastic bars and delicious waterside dining.