Learn to surf at Bondi Beach
From beginners to seasoned surfers, everyone can enjoy the waves at Australia's most famous beach. Bondi Beach offers some great surf breaks, not to mention a picture-postcard sweep of golden sand and vibrant village atmosphere. There's also surf schools and equipment hire, helping you tick off this bucket list experience.
Surf schools and equipment
You'll find a number of surf schools offering lessons at Bondi Beach, including Let's Go Surfing and Waves Surf School. Sign up for a private lesson or small group class to learn the correct technique, etiquette and safety tips. Let's Go Surfing also offers lessons at nearby Maroubra, a National Surfing Reserve.
If you have some surfing experience, board hire is available at several locations in Bondi along the beach and nearby Campbell Parade, which is the main street that runs parallel to the beach. The numerous surf stores also sell all the surf gear you might need, or head to nearby Westfield Bondi Junction.
Serious surfers
Experienced surfers will want to head to South Bondi, where southerly swells cross a rocky reef and unfurl as powerful right-handers. Sandbanks near the beach's middle shape two or three separate left and right breaks. Ben Buckler, a point at North Bondi, is popular with more experienced surfers in a big swell.
Surfing can be dangerous, so make sure you abide by the beach rules and understand local surfing conditions. You should also familiarise yourself with surfing etiquette, such as who has the right of way on a wave and be aware that swimmers stay between the flags, so surfers need to be off to the side.
Things to do
After some fun in the surf, you'll be ready for breakfast at a beachside cafe. There are a lot of options, from the popular Porch and Parlour to Speedos. Fuelled up, you can embark on the 6km Bondi to Coogee Coastal Walk, a spectacular clifftop walk that passes Tamarama Beach and Bronte Beach, two more popular surf spots with experienced surfers.
For that saltwater feeling without the sand, swim laps in Bondi Baths, a 50-metre saltwater pool. Just above the pool on the rocky headland is the iconic Bondi Icebergs, one of Australia's oldest swimming clubs. Visitors are welcome to dine at the bar and bistro, where the views are magnificent. There's also a children's ocean pool at the northern end of the beach.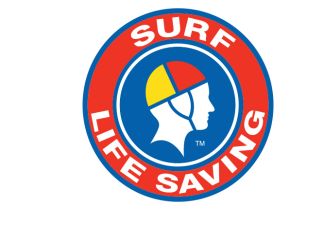 Enjoy Sydney's beaches by following these safety tips
Always swim between the red and yellow flags; surf lifesavers have identified this area as the safest spot to swim in the water. It's also a good idea to always swim with a friend.
Pay attention to the advice of the lifesavers and safety signs. Visit SharkSmart to understand any potential risks in the area you are swimming. You are always welcome to ask lifeguards for more safety advice. If you find yourself needing help in the water, stay calm and attract attention. Check conditions before you go. You can also find patrolled beaches by visiting beachsafe.org.au.
A guide to Bondi
This seaside haven is located at eastern Sydney, a central hub that boasts a beautiful beach and relaxed lifestyle with the cosmopolitan vibe of fantastic bars and delicious waterside dining.