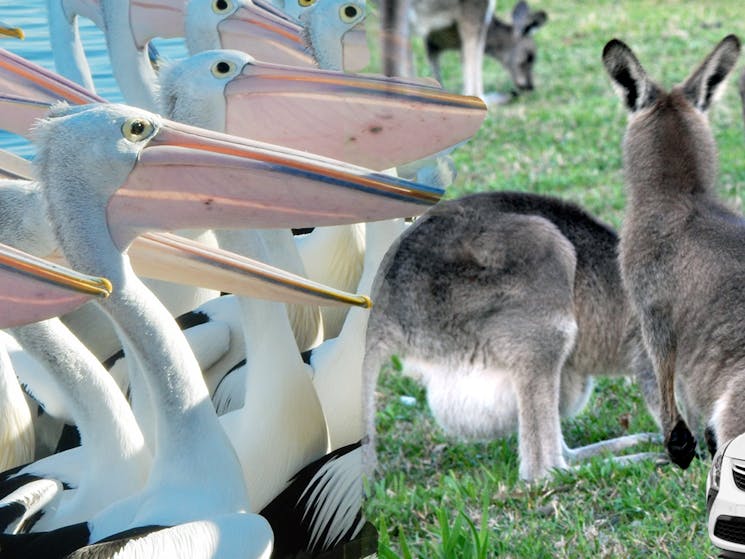 Kangaroos and Pelicans
Overview
Come with Travel Ideology to see wild kangaroos and pelicans. The Entrance is a picturesque little town with a large sand bar. It is home to one of the largest pelican feeding spots in the world…
Come with Travel Ideology to see wild kangaroos and pelicans.
The Entrance is a picturesque little town with a large sand bar. It is home to one of the largest pelican feeding spots in the world. Here people feed scores of pelicans. Volunteers feed pelicans on scraps from a local fish and chip shop. The ritual has been going on for over 20 years and attracts a crowd of both pelicans and people.
At another town not too far away, see kangaroos wandering around the town. Sometimes you see these urban big foots leaping down the street. At other times, you'll see them in people's gardens. See them feeding on the local parklands and a football field. Depending on the season, you may see a joey poke its head out of its mother's pouch. They are fascinating and mesmerising to watch.