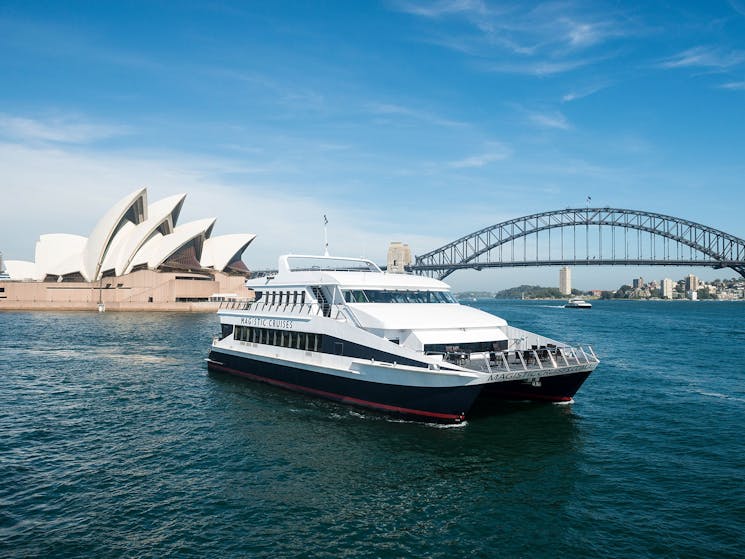 Magistic Cruises
Overview
Australian Cruise Group, Sydney's premier cruise operator since 1987, proudly presents Magistic Cruises. Experience Sydney Harbour onboard Magistic Two - Sydney's most beautiful cruising restaurant…
Australian Cruise Group, Sydney's premier cruise operator since 1987, proudly presents Magistic Cruises.
Experience Sydney Harbour onboard Magistic Two - Sydney's most beautiful cruising restaurant catamaran with the sleek finish of a super yacht and a contemporary decor.
Offering restaurant quality cuisine, freshly cooked and prepared onboard, and multiple cruising options for unbelievable prices - there's a cruise for everyone.
Read more
Read less