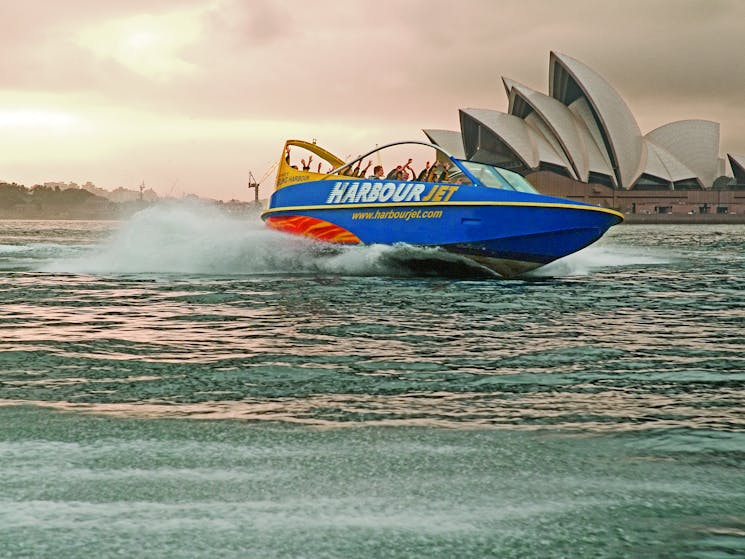 Sydney Harbour Adventure
Overview
For those who like things a little more extreme, join Harbour Jet for 50 minutes of adrenalin, action and a real taste of Sydney harbour! With a mix of 270 degree spins, wild fishtails and…
For those who like things a little more extreme, join Harbour Jet for 50 minutes of adrenalin, action and a real taste of Sydney harbour!
With a mix of 270 degree spins, wild fishtails and incredible power brake stops, this experience can be wet and wild but loads of fun!
The Harbour Jet boat races under the famous Harbour Bridge, past Sydney's popular icons including the Sydney Opera House, Luna Park and towards Sydney Heads!